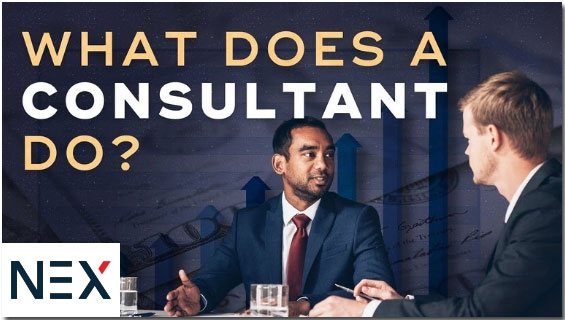 The world is going through a technological boom with every sector is going towards modernization. The basic reason behind this boom is the resurgence of software. Software plays so many roles in our lives and in some ways we are addicted to the use of software whether knowing or unknowing way. The phones which we use are based on software similarly laptops, computers and other devices are all based on software.

With the increase in demand for software their raise a situation of developing more and more software so that its demands can be met. However, software development isn't the cakewalk as it needs many steps and complete infrastructure which all can't afford thus the need for software consultant occurs.
Software consulting – Glossary
In simple term software consulting is the method by which a company contacts the software developing company to develop software for them. This software consulting company can be hired for a particular task or for the multi-task for a specific time. Consulting services can include from just developing software to provide after sales services also.

When Is Software consulting needed?
Basically, all the organizations depend upon software whether they are required for accountancy, security, web development and etc. depending upon the need of the company. Software consultant comes into play when new or a running company desire for software but they don't want to invest in all the basic requirements such as computer sets, programming tools etc. which can be useless for the company once they get their software. By software consulting, they save their money making this method to be cost effective.
How Does Software consulting Assist?
Software consulting assist the organization in so many ways, following are some main points:

Cost Effective: Software consulting services are generally cost effective in so many ways as we don't need to locate and hire software developer directly. Secondly, the organization doesn't have to buy all the technical programming tools which are required to develop software as they become useless after they get their software.

Expert opinion: Getting software consulting is like having an expert opinion as you can contact different software consulting companies at the same time and select the one which suits you more. By this, you can have the knowledge of how to go about the job as in case if you hire a developer you are bound to go by their way without any intervention.

Genuineness: With a good software consulting company you can rest be assured that the software provided to you is genuine in every nature as it becomes vague when you ask any free-lance developer to develop software for your company. The company can be held accountable in any flaw whereas it will be difficult to find and bring the free-lance developer to rectify the problem.

Services: The work of software needs to be updated and upgraded with the passing of time and it's easier to the contact company to provide their service for updating rather than searching for the free-lance developer who might have changed his contact details over the period of time making it difficult for other developers to update the software.
To understand it simply, just visit the below video on Consulting by Stroud International
Next Article: 11 Things about Helpdesk Software by Software Consulting Company