People always are in search of new things whether it is related to routine life glossary, clothes, books, shoes, wallets, purses and any accessories. Though it is not possible that your product will reach to each and every person. But now, you can reach to your customer easily with the help of ecommerce website. Yes, now your physical store will be virtual and available at national and international level. It is nearly not as easy as everyone thinks, so as being a startup you should consider the following things before selecting Magento for your ecommerce store :
Open source / License version :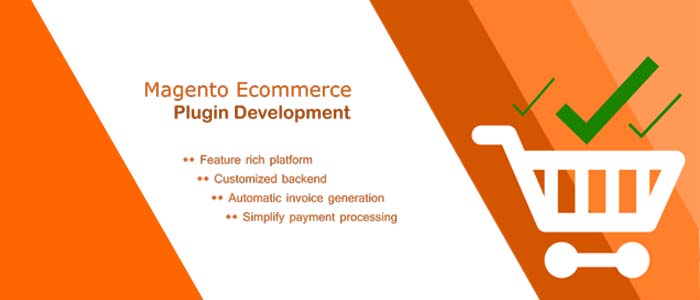 Most of the startup entrepreneurs don't know the difference between open source and license version. Let's define them in brief. Open source means "the source code is available for modification by anyone" and licensed version means "it is a specialized form of contract between the producer and the end user. This agreement specifies the terms and conditions of usage". So the entrepreneurs must have an idea which type of software is most suitable to build their online store.
If you are in search of a fully customized store like themes, seasonal item addition, catalogue or order management and much more, then open source software gives you complete flexibility and freedom. This flexibility is not available with licensed software. It will come with varied restrictions like it will not allow third party module integration.
Feature rich software :
Before selecting any software, generally entrepreneurs must check the feature list that requires for online store. Usually Magento ecommerce software is used for developing large online store, which has extra budget to invest in resources. The enterprise edition of Magento ecommerce software has more features like frequent inventory updates.
Suitable for visitors ?:
There are so many examples of ecommerce websites, which looks great at first view, but when you navigate to other pages, it won't work in real. Normally, ecommerce website is full with images and less with text, so it will take time to load and create impact on customer's buying decision. If it is your first website, then it is worth to check the competition level. Take a look at competitor's website and think about the strengths and weaknesses of that site. Always keep your customer in your mind while designing and building the site.
Mobile friendly :
As per ongoing trend, you must consider mobile users also. Now a days, around 65% people access website from multi device, which means your site must be accessed from PC/laptop, tablet or mobile. The site must be adjusting itself with the size of device, so you need to hire expert developers. If you want to know the reason to choose us as the Magento ecommerce developers, find out here.
Easy to manage :
No doubt, if the product list is varied then there will be change on online store also. The products are coming and going oftenly, promotional offers, etc. will be changed as per the festival or new arrival. So the site must be easy to edit and manage data.
SEO friendly :
This is last but not the least point to make business from your website. Yes, without search engine optimization, your website will not get traffic and hard to generate revenue from it. SEO is not that much hard with Magento as you just need to follow some basic rules like title tag, description tag and keywords.