Fill the details and We'll get back to you soon
Experience Unparalleled Business Growth with Cutting-Edge Java Solutions
Custom Java Development
App Maintenance & Modernization

Integration Services & Support
Do you wish Success to drive your business processes? Do you wish for a simple, fast and secure framework to harness your business growth and lead it into greater opportunities? NEX, a leading Java software development company can help you achieve that.
We display an exhaustive experience in designing, developing and maintaining applications, RESTful APIs, and Micro Services in varied domains using Java frameworks and Technologies. The complexities of the projects we have serviced have helped us sharpen our skills and matured out processes to deliver nothing but the best for our clients.
Nex Technology Repertoire
As technologies evolve, so does the need for your business to adapt these technologies to improve your success rate. At NEX, we have displayed exemplary examples of conducting Java development in India for organizations in varied domains. This has not only enhanced our expertise but also enriched our skill stack. Our technology repertoire is therefore deep and diverse. We include within it the following:
Framework
Our expertise in Java most popular Frameworks include:
Spring Boot
Struts
Hibernate
MyBatis
Play
Vaadin
Vert.x
Wicket
Blade
Dropwizard
Grails
JSF
JHipster
Spark framework

CMS
We possess capabilities in the following CMS technologies:
Alfresco
Magnolia
LogicalDOC
OpenCMS
Liferay
Hippo
Ametys CMS
KonaKart
GUI & GUI-Frameworks
We have developed and deployed for the following GUIs:
Swing
GWT
JavaFX
JGoodies
Java3D
SoundAPI

Web UI & Front end
We have developed and deployed for the following Web UIs:
Node.js
ExtJs
Angular
Prime faces
React.js
Vue.js
jQuery
Knockout
Backbone
Ember
Servers & Containers
We display in-depth understanding of the following Containers:
JBoss
Apache Tomcat
Glassfish
Oracle WebLogic
IBM WebSphere
Wildfly
Apache TomEE

Business Process Management
We have developed and deployed for following Business Process Management:
JBPM
Alfresco Process Services
Bonita
Revolutionize your Business Processes with Unique Java Services
As technology sophistication dominates your processes making them more conducive for generating growth, you need to ensure that you partner with the right team to help you retain and maintain that momentum. NEX with its team of experts in Java Development in India, provides you with that assurance of credibility. We have, over the past 8 years enriched our potential by handling complex and critical deployments for building applications in domains like Energy Management, Business Process Management, Healthcare, Telecom, B2B and more. Leverage our rich experience to revolutionize your business with the following advantages:

ServerlessComputing
Cloud Innovation has extended the elasticity of your computing capabilities. Enable NEX to help you leverage the benefits of Serverless architecture. Know how you can cut- down on cost and complexities while still delivering effective experiences.

Java Application Deployment in Cloud
As you migrate your legacy Apps to the cloud there is a constant need to monitor data sync and scalability to support sudden shifts in usage. At NEX, our successful AWS cloud deployments of AWS, EMR and S3 as well as several other critical cloud deployments have helped us prove our proficiency in the domain.

GUI Updation
With the host of innovative and modern user interfaces available in the market, it would be unfair on your business to remain hanging on to the classic interface for your lists, libraries or even site pages. NEX provides the best-in-class designs to help you deliver the most innovative experiences.

State-of-the-artSoftware Development
In a multi-platform and distributed architecture environment, you will need a technology that will be cost-efficient, simple and scalable. NEX, a leading Java software development company, is equipped with best-in-class technology strength to deliver high-grade software development.
Effective Customizations ofJava Solutions
Innovations in Business processes ensures that you can make a difference. As a result your requirements vary for every deployment. At NEX, our expert Java development team in India deliver customized solutions to help you create that essential difference.

Budget-friendly Application Upgrades and Integration
Updating and Integrating or replacing legacy applications may be tricky and complicating. NEX offers its expertise in workflow engine integration for Business process management applications and ensures its services remain affordable and available for your business.
Java Development
– Gain the NEX Benefit
The simple, scalable and secured aspect has made Java the preferred programming language for most business applications. NEX ensures you get to leverage some more of its benefits through our world-class services.
Unique Cross-platform solutions: Consumer preferences are no longer homogenous. This has made it essential that you refrain from using single-platforms that do not allow your product traverse a wider range of audience preferences. Java is known as the most preferred language, world-wide to help you develop cross-platform solutions. Let NEX, with its exhaustive experience in write organizations code that can be run across a host of varied platforms, help you do the same.
Simple Object Oriented Programming: As technology advances, so does the way to write code to make it more functional. Object Oriented Programming is a way of making that functionality work for your business. NEX leverages an Object Oriented programming language like Java to create products for you that can be easily reused, rewritten and remodelled when required.
Productive Strategies for Market Readiness: When product readiness is crucial to ensure your marketability quotient, you need a programming language that is easy to code, compile and correct. NEX, a leading Java software development company, ensures you know that Java fits the bill perfectly and helps you design the ideal strategy to make you market ready.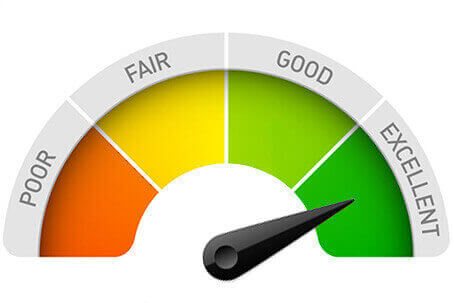 You are not a stranger to us, nor are we aliens. Skype us to know more and get started.
Domain Expertise
At NEX our team for Java Development in India has been challenged with deploying critical solutions in varied domains. They have achieved unparalleled success in every engagement, delivering simplified, secured and scalable solutions. Our portfolio is replete with several large and small success stories that we have diligently crafted for our clients across domains as shown below:
Healthcare
Capturing, storing, and maintaining patient data is a critical need for healthcare industries. Our Java experts have successfully customized JAVA annotation and reflection API to help a centralized controller in healthcare setups to dynamically validate, save and populate data from/to forms. Our other solutions include:
Electronic Medical Records (EMR) System
EMR Alerts System
Solution for Appointment Scheduling
Hospital Staff Access System
Solution for maintaining Personal Health Records
Patient Portal Development
Custom Chat application for inter staff communications

E-Commerce
E-Commerce Industries need appropriate systems to capture customer information to help them define the consumer behaviour and trigger the right strategy for success. NEX, the Java Development experts in India, have devised unique solutions that helps to bring a seamless shopping experience for your customers.
Email process management
B2B Data Stream/Feed systems
Deploying Chargify API for automatic monitoring and management of billing (one time and recurring), invoices and offers.
Customized authentication and authorization systems for handling resource/service/product access for internal system flow using Spring Security & Auth0
Systems to Process Payments
Finance
Financial Institutions regularly handle huge amounts of data and consider security as their critical pillar for success. NEX leverages the secured platform of Java and builds strategies using models based on object oriented programming to help financial institutions secure their financial data. Our Financial domain service portfolio includes:
Systems for Business Intelligence
Intelligent Financial Apps

ERP
An integrated and updated system that helps in structuring and storing flow of data is critical for all businesses. NEX, a leading Java Software development company, is able to deliver open source ERP solutions based on Java. We help you enhance your product efficiency while cutting costs and enabling you to go lean.
Unique ERP and CRM solutions
ERP Mobile Apps
Latest Updates
An Introduction to Machine Learning
In the course of recent decades Machine Learning has turned out to be one of the pillars of data innovation and with that, a fairly focal, but generally covered up, some portion of our life.
Read More
Some of our clients