TRUSTED BY
GLOBAL CLIENTS
Share us your requirements, We'll get back to you soon

Your Trusted PostgreSQL Data Warehousing Solutions Partner
NEX Softsys is your go-to PostgreSQL expert, offering comprehensive solutions and unmatched support. We provide comprehensive PostgreSQL services, handling consultation, implementation, configuration, and management of platforms. Count on our proven team for expert database management, freeing your talent to focus on core business activities.
PostgreSQL Data Warehouse Services Provider
At NEX Softsys, we offer various PostgreSQL Data warehouse services designed to empower your data operations and provide you with the competitive edge you need. If you're familiar with PostgreSQL, you already know its potential as a versatile data warehousing tool. PostgreSQL, in particular, can transform your data infrastructure and derive success. Let us make data a dynamic and responsive asset for your business.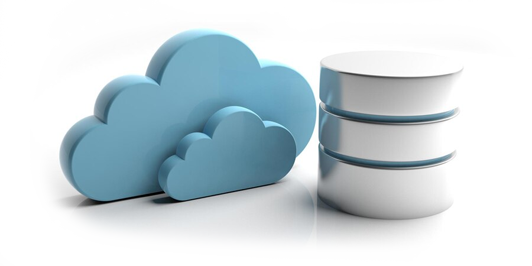 PostgreSQL Data Warehouse Solutions Advantage For Businesses
Are you ready to supercharge your data operations? At NEX Softsys, we offer cutting-edge PostgreSQL Data Warehouse services designed to elevate your data management game. Delve into what sets us apart and why PostgreSQL should be your go-to choice.
Universal Compatibility
PostgreSQL plays nicely with almost any programming language used in modern data extraction. Our solution seamlessly integrates with your tech stack, ensuring an outstanding experience.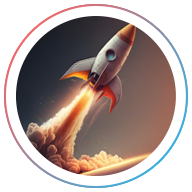 It's Free And Quick To Deploy
Yes. You heard it right – It is free and Installation is easy and ready for experimentation. It is easy to get started. No strings attached, just pure innovation.
SQL Made Simple
If you're familiar with SQL, you're in for a treat. It is essentially SQL on steroids. You will never have to question whether SQL queries will work here. It is a language everyone in the data world speaks, and PostgreSQL fluently understands.
Open-Source Brilliance
It is not just open-source; a game-changer. Your journey towards data excellence begins here, without the financial burden.

We Deliver PostgreSQL Development Across
USA | Canada | UK | Germany | France | Singapore | Italy |
Israel | Australia | Japan | Netherlands | Sweden | Switzerland | Norway
Advanced PostgreSQL Data Warehousing Solutions
Unlocking Data Power with PostgreSQL Data Warehouse Solutions
NEX Softsys understands that data is the lifeblood of modern organizations. Our PostgreSQL Data Warehousing solutions empower businesses with high availability, disaster recovery, multi-tier backup and restore capabilities, and unmatched scalability. We provide the tools and expertise to simplify deployment and ensure reliability. We bring over 19 years of hands-on experience to guarantee your PostgreSQL solutions excel in a production environment. Achieve peak performance and make data-driven decisions confidently with our solutions.
Explore Our PostgreSQL Data Warehousing Services
At NEX Softsys, we are your partners in PostgreSQL data warehousing excellence. Our comprehensive range of services covers every aspect of your PostgreSQL data warehouse journey, from migration and infrastructure setup to replication, development, and ongoing updates and upgrades. We understand that every business has unique needs, So, we offer tailored consulting packages that go beyond the services.
PostgreSQL Data Warehouse Consulting
Our PostgreSQL Data Warehousing Consulting services empower businesses with seamless migration, infrastructure optimization, development, updates, and upgrades. We specialize in performance tuning, security enhancements, troubleshooting, and replication solutions. Trust us to elevate your PostgreSQL environment, ensuring efficiency, security, and reliability.
PostgreSQL Infrastructure
From setup and installation to automation with Kubernetes and database architecture, we guide you in defining your requirements. We will optimize your PostgreSQL Infrastructure to meet your specific needs, ensuring it performs at its best.
Managed Services & DBA Support
We offer additional resources to manage your PostgreSQL system around the clock. Whether you need additional staff or complete IT outsourcing, we're here to ensure your PostgreSQL environment remains efficient and trouble-free.
Performance Tuning & Optimization
We can make data warehousing solutions work better and faster. Our tuning and optimization support will help you get the most out of your PostgreSQL database, so everything runs smoothly.
Application, BI, & ETL Integrations
We make your data work for you. We can help you use your data to make smart business decisions. By connecting with various tools, your data becomes a valuable resource for gaining insights and improving your business.
Migration Services
Easily move your PostgreSQL to the cloud. We can help you seamlessly shift your PostgreSQL apps and data to major cloud platforms. Our help makes the transition to the cloud easy and hassle-free.
Discover Why PostgreSQL Data Warehouse Is A Top Choice For Developers
PostgreSQL, or Postgres, is a remarkable database system that combines the best of relational and object-oriented models. It seamlessly handles objects, classes, inheritance, and more, making it versatile.
Its features make PostgreSQL a top choice for developers. Many companies provide cost-effective commercial PostgreSQL cloud services for your convenience. Explore PostgreSQL's potential!
It offers extensive data type support, including Booleans, characters, dates, and JSON. You can create custom data types, a standout feature.
Multi-Version Concurrency Control (MVCC) is its secret weapon. It ensures data consistency even when multiple sources update data concurrently.
PostgreSQL is fully ACID compliant, ensuring data integrity. It handles concurrent write requests efficiently and prevents system crashes.
Data replication is a breeze, thanks to built-in binary replication, distributing read requests across nodes for efficiency.
With over 25 years of community support, PostgreSQL is mature and robust, offering versatile interfaces for various programming languages.