Fill the details and We'll get back to you soon
Fill the details and We'll get back to you soon
Unparalleled Manual QA Testing
When change is the new constant, remaining Agile is the business imperative. Deploying the innate human abilities of inference, intuition and induction, NEX, a Manual QA Testing Company, offers unparalleled quality assurance for end-to-end manual testing. We imbibe the rigor the practice requires in our manual testing services to ensure that quality is never compromised. Our Manual Software Testing Services addresses your QA needs when you want it and where you want it.
With NEX You Make More Using Manual Testing
With frequent changes in your GUIs, your application lifecycle is getting shorter. At NEX we use the required skills, appropriate processes and sophistication in software tools to help you track, troubleshoot and taper off errors thus ensuring that your Application Development remains a productive experience. Our Manual QA Testing Services are enriched with:

Ease of Expertise
Experts detect and resolve errors effortlessly. Partner with NEX, a Manual QA testing company to experience this expertise and save on valuable development time. Our Manual Tester team displays proficiency in software, web applications, mobile apps, IOT, blockchain and more.

Reduced Time and Resources
Technology complexities necessitate innovative changes. This requires regular monitoring for bug-fixes involving substantial time and resource. Our Manual QA Testing Services helps you engage your resources in other areas thus improving your utilization.

Sophistication in Software Setup
Advanced software tools have always been an asset in helping organizations achieves better results in delivering quality products. Manual Software Testing Companies like NEX value the importance of software sophistication to help augment defect visibility and enhance product efficiency.

Quicker Turn-Around
Reducing your product cycle time ensures benefits in terms of saving costs, being able to innovate and reach shop windows faster. The evolved processes and tools we employ in our Manual QA Testing Services helps you easily achieve faster market readiness.

Unparalleled Adaptability
Project requirements are in a constant state of flux and adaptability is an important ingredient for success .NEX provides Manual Testing Services in India through flexible models while ensuring your product quality does not deteriorate despite the dynamic changes.
End-To-End Customer Support
Every organization desires continued support in delivering unique products. As a Manual QA Testing Company committed to providing unique services, we cover the entire gamut of pre and post delivery support services to help you achieve your objective.
Share your unique requirements to help us get started

The NEX Caliber
At NEX, a Manual QA Testing Company, we offer you a plethora of reasons to choose us as your Testing partner. Our rich assortment of expertise gives you the much needed edge to move ahead of your competitors. Our services of manual & QA testing are honed and perfected to deliver a definite advantage for your business.
Proficiency Summary
When consistence in Quality is what you seek, simply eliminating errors is not enough. NEX offers Manual Software Testing Services that goes beyond mere bug-detection.
We perform detailed Root Cause Analysis employing the power of the human eye tracking techniques.
Our test cases are devised using preferred testing methodologies like equivalence partition, boundary value analysis, error anticipation, cause and effect graphs and many more.
We leverage the unique human gift of creativity and analysis to help you design and deliver superior products belonging to application genres like, but not limited to:

Desktop applications
Client - Server Architecture applications
Web Applications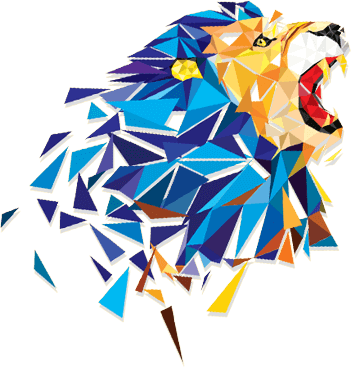 Advantage Array
Are you considering your manual testing practices redundant owing to its slow pace and poor code coverage? Let us change your perspective.
NEX, a name fast evolving in the league of leading Manual Software Testing Companies, is committed to helping you discover the exclusive advantages of this powerful testing methodology.
We focus on the exclusive human capabilities offered by manual testing that can never be replaced with automated scripts.
We adopt our processes to be compatible with varied development practices including Waterfall, agile, DevOps and even Hybrid.
The cross-domain expertise of our testing experts work in our favour enabling them to service varies business verticals.
Our Comprehensive and detailed process for documenting defects helps to make reproducing defects simple.
NEX redefines Manual Testing Services in India helping you discover its immense potential by leveraging its strengths in the way that benefits you.
The Process Map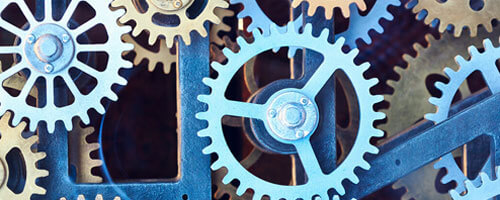 There is a thriving need for organizations to remain unique. At NEX, we curate and customize our processes to complement your singularity. We align all our processes to help you reach your objective through the route best suited to your organizational culture. Our process involves:
Requirements (Functional) Collation and Analysis
Define and Design the Test Environment Setup
Create the Test Scenario
Post-Test Analysis and Report Generation
Our Service Offerings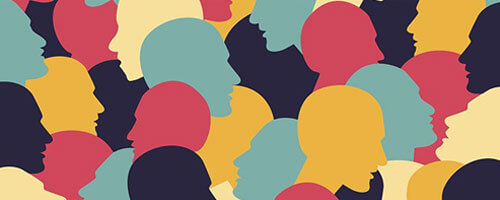 We help our clients understand the crucial usages that Manual Testing is valued for. Our portfolio reflects this array of services and we offer:
System Testing
Black Box Testing
White Box Testing
Integration Testing (We use both Top down and Bottom Up approach)
Acceptance Testing
Smoke Testing
Sanity and Regression Testing
Manual Testing Process Lifecycle
As Application Lifecycles tend to get shorter, it is important that your testing processes become more stringent in order to close the gap between the desired and the real outputs. This ensures you reach market windows faster to beat competition. At NEX, as we join the league of leading Manual Software Testing Companies, we have designed an approach that helps you achieve that. Our three phased transparent approach includes: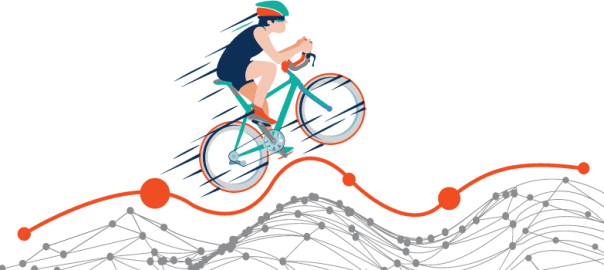 Requirement Analysis and Clarification
For organizations to evolve, superior product quality should define their mission statement.
As partners in your journey of achieving market superiority, we share your vision and translate it into actionable insights.
We acquire a clear comprehension of your requirements and seek clarifications to our questions so as to weave your vision into our process maps.
Test Case Planning, Creation and Execution
Draft Test Plan: Know how our Testing experts at NEX help you achieve your objective. Our test leads draft a detailed Test plan that is reviewed and signed off by all stakeholders in your product team.
Design Test Cases: Based on the plan our testing team designs individual test cases and creates a consolidated test case document
Define test Strategy: Understand how the plan comes to fruition. Review the strategy our Testing team defines to deliver the best results for you.
Execution, Tracking and Reporting
Execute Tests: Based on the strategy defined, the Testing team uses the plan and test cases to execute tests on test data prepared within the test environment.
Report Defects: Retain full control over your product as our testing team updates your defect tracking system with all errors and bugs identified.
Generate Test Reports: Once completed our Testing team generates reports and delivers results as per the committed timelines.
The NEX Quality Quotient
When your application needs to deliver beyond the ordinary then simple testing is not what you need. Your search should make you reach out beyond mere error-detection and look for an overall enrichment of application quality. NEX, an ISO-9000 compliant service provider, is equipped to help you achieve standards that embed excellence as an intrinsic pattern of your organizational fabric.
Continued Quality Enrichment

We appreciate your need for continued quality enrichment of your product line. In view of that we are committed to delivering support in order to minimize bug detection with our enhanced rate of defect identification.

Complete Transparency

When it is your product we are dealing with you can always demand to have complete clarity of the process adopted and progress being made. At NEX we appreciate this need and provide you with full visibility of our testing status through reports. Stakeholder sign-offs on these reports help to calculate the remaining effort hours.

Skilled Teams

With product handling capability amongst your top priority, the level of skills that your testing partner displays should be of crucial significance. At NEX, we are extremely selective about the technical expertise of our testing resources and ensure they have the relevant skill levels prior to coming on-board. We ensure you get nothing but the best when you hire our testing experts.

Regular Skill Enhancements

As you strive towards a consistency in the levels of excellence, it is but natural that you would like to be assured of a continued enhancement in the skills being displayed by your Testing partner. Our Testing teams are regularly encouraged to upgrade their existing skillsets. We also ensure that they are rigorously assessed on their progress prior to deploying them at your site.

Flexible Models

With needs as diverse as yours, a strong element of flexibility in the models being offered by your outsourcing partner is quite expected. We are geared to meet up to your expectation as we can deliver customized models of engagement to complement your waterfall or agile (Scrum, Lean, Kanban or any other) development methodologies.
Latest Updates
Striking A Perfect Balance with Manual and Automatic Testing
The software testing fraternity has always been greatly fascinated with test automation. Their fascination has expanded its self to an extent where you think of it like magic, which can fix all their software issues or simply like a golden nugget which will get their client super satisfied.
Read More
Some of our clients