TRUSTED BY
GLOBAL CLIENTS
Boost your ASP.NET Development Investment for a Strong ROI
As a leading offshore .NET development company, we serve top global enterprises. NEX Softsys is your one-stop solution for crafting impressive, interactive, and feature-rich websites, web applications, and portals. With nearly two decades of experience, our certified team of .NET developers ensures we're always at the forefront of innovation, enabling clients to meet and surpass their business goals.
We takes the helm of the technical side, allowing you to focus on your core business. Renowned in the domain of ASP.NET, a flagship Microsoft platform, we have been instrumental in bringing global recognition to countless clients through cutting-edge applications and software developed on the robust Microsoft .NET framework. Proficient in both front-end and backend web applications, our extensive expertise keeps pace with the latest technology iterations.
ASP.NET Development Best Choice To Build Better Apps Now!
.NET 8 Release Candidate 2 (RC2) is here with exciting ASP.NET Core improvements following .NET 7, set for release in November 2023. The .NET framework, created by Microsoft, helps you build and run various types of software. It's like a toolbox for software developers. Initially, it was mainly for Windows, but it's grown to work on different systems, even for web apps. It supports many programming languages, and Microsoft handles quite a few.
So, you have a lot of options to make your software great. Try out the Preview of .NET 8 for building apps that are easier to create, work on different devices, run better on Linux, and stay secure. It's your chance to build better apps now!
New Features to Count On For ASP.NET Development Services
ASP.NET Core improvements
Easier routing with new tools.
Faster route constraints.
Helpful code analyzers for API development.
Blazor Integration
Single project flexibility: Work with Blazor Server or WebAssembly.
Easy mode switching on the same page.
Enhanced exception handling in Blazor.
Support for web hot reload.
New Rendering Capabilities
.NET 8's Blazor introduces features like progressive enhancement and streaming rendering, making web development more versatile.

Prominent ASP.NET Development Company

The premier choice for your .NET application development excellence.
NEX Softsys, a revered ASP.NET development company with a rich history dating back to 2003, boasts an exceptional client retention rate of 99%. Our enduring success is rooted in our unwavering commitment to agility, flexibility, and unparalleled work quality, distinguishing us as a formidable service provider.
As a ASP.NET development company with a rich history starting in 2003, has an exceptional client retention rate of 99%. Our enduring success is rooted in our unwavering commitment to agility, flexibility and unparalleled quality of work, which sets us apart as a formidable service provider.
.NET stands as the Most widely adopted library and framework within the global developer community, boasting an impressive 25.3 percent of respondents utilizing the .NET (5+) Framework. Furthermore, approximately 17 percent of respondents opt for the .NET Framework in their development endeavors. These statistics underscore the profound impact of .NET in the software development landscape.
Presently, a substantial 304,323 companies have integrated .NET into their software infrastructure, attesting to its widespread applicability and utility. Notably, Microsoft.NET commands a significant market share, encompassing approximately 4.0%, further establishing its influence and prominence in the tech industry. We are the foremost experts in harnessing the full potential of the ASP.NET framework, solidifying our position as the industry's top choice. With us, you gain access to an outstanding combination of expertise and excellence.
We Deliver ASP.NET Development Solutions Across
USA | Canada | UK | Germany | France | Singapore | Italy |
Israel | Australia | Japan | Netherlands | Sweden | Switzerland | Norway
Custom .NET Development Services
Embrace affordable quality solutions as your own.
NEX Softsys delivers advanced ASP.NET development solutions with top-tier architecture, dynamic data integration, user-friendly designs, and robust features. We prioritize usability, making your business apps secure and poised for success.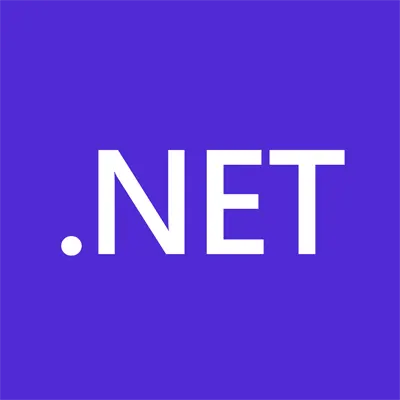 .NET Consulting Services
We help businesses tap into the full potential of .NET technology for their growth and success. We provides expert .NET technology consulting services, offering code refinement, system design, and project coordination.
.NET Application Development Services
We excels in creating highly functional, robust, and agile custom ASP.NET web applications that cater to the specific requirements of businesses, whether they are startups or large enterprises. Our solutions offer comprehensive multiplatform backend development.
.NET Core Development
We excel in .NET development, using .NET Core, .NET frameworks, and the latest front-end tech to create high-performance, cloud-ready .NET web and mobile apps. They work smoothly on multiple platforms.

Custom .NET Software Product Development
At NEX Softsys, we forge remarkable software products in the .NET framework. Whether it's internal tools, customer-facing applications, or robust APIs, our expert team crafts scalable, secure, and standout solutions that drive your success.

Migration To .Net
Moving to .NET may seem tough, but our skilled .NET development team makes it hassle-free.
Staff Augmentation Services With .NET Experts
Leverage in-house pre-vetted certified developers from us and create a team that drives scalable success for your company.
Seamless .Net Integrations
With over 2 decades of expertise, we are your trusted ASP.NET development partner. We excel in integrating payment gateways, custom modules, and more, enhancing your software's efficiency and functionality.

Reliable Maintenance and QA
We take pride in our role as a dedicated .NET development partner. Count on us for comprehensive support, maintenance, and quality assurance for your .NET software, whether it's an existing application or a new one.
Reengineering And Upgrading Existing .NET Software
We specialize in revamping and modernizing your existing .NET software. We enhance your product's architecture and migrate it to the latest .NET technologies, ensuring sustainability scalability, and business growth.
Full Stack .NET Application Development Company
Our Full-stack development technologies and tools to upscale your apps.
Harness our expertise in .NET application development to access cutting-edge technology solutions and advance your next-generation applications.
ASP.NET

VB.NET
C#

LINQ and ADO.NET
ASP.NET Web API
.NET Framework
.NET Core

.NET 7
Amazon Web Services (AWS)
Microsoft Azure

Google Cloud Platform (GCP)

Microsoft Dynamics

Microsoft SQL Server
jQuery
Angular 6 to 8

ReactJS

HTML5
CSS3

Bootstrap
Xamarin
.NET Framework
ASP.NET Core

Windows Server

Linux
On-premise & cloud platforms (IAAS, PAAS)

Model–view–controller (MVC)
Model–view–viewmodel (MVVM)

Windows Presentation Foundation (WPF)

Windows Communication Foundation (WCF)

Extensible Markup Language (XML)

SQL Server Integration Services (SSIS)

SQL Server Reporting Services (SSRS)
AWS Lambda with .NET Core
Entity Framework (Database First Approach / Code First Approach)
nopCommerce
JSON
Microservices
Azure DevOps
Power BI
Delivering High-Quality .NET Application Development Services
Know our approach to offering development services.
At NEX Softsys, our dedicated engineers are using advanced development tools to build multiplatform applications, covering various aspects of the software development process.
Specification analysis
Architecture Mock-up
Proof of concept
Revision and validation
Software Engineering
Launch
Post-deployment support
.NET Application Development Services Outsourcing Model
Fixed Price
›
Know the project cost upfront for better financial planning.
›
Set clear project deadlines and milestones.
›
Ideal for projects with clear, stable requirements.
›
Ensure the project stays within budget constraints.
›
Limited changes are expected during development.
On-Demand
›
Adapt to evolving project needs with ease.
›
Make informed decisions as the project progresses.
›
Accommodate changes, additions, or adjustments.
›
Pay is based on actual hours worked and resources used.
›
Suited for dynamic or complex development endeavors.
Hourly-Based
›
Get a detailed breakdown of costs.
›
Clients have complete project control.
›
Ideal for specific tasks or troubleshooting.
›
Access Microsoft .NET expertise without long-term commitments.
›
Make enhancements to existing Java applications.