Fill the details and We'll get back to you soon
Fill the details and We'll get back to you soon
Powerful and Dynamic Python Programming
If you are business trying to outshine your competition or a startup hoping to make a splash with your introduction, Python is the absolute choice. Python has become a favourite among tech providers and startups, especially due to its elegant and straight forward syntax, agile software development and ease of programming. To successfully develop a dynamic application with Python, you need an experienced, hands-on Python development team to take full advantage of what the language has to offer. NEX is a renowned Python development company in India, having worked with hundreds of projects in Python for web applications and software development.
Access to Unlimited Resources
As Python is an open source language, there is no dearth of resources to explore and create customized solutions that fit with the vision. The highly functional features of Python combined with the numerous resources enable to deliver scalable solutions.
Quick Prototyping
Python is a real time-saver when compared to the other open source programming languages. This characteristic of Python makes it the ultimate choice for companies looking to cut down the time to market and the development costs.
Developing Complex Applications
No matter how complex your requirements are, it can be effortlessly executed with Python software development. With numerous feature-rich libraries and options for optimization, any level of complexity can be achieved with Python coding.
Innovation and Customization
Because of clean and concise coding abilities and the availability of a large number of resources, Python is increasingly used for innovative projects and in the development of latest technologies like AI, Machine Learning and Deep Learning.

Python Development Services
Python is a versatile language that helps to boost productivity and shorten the development cycle. If you are looking for a Python development company to make improvements to an existing project or creating an entire application with Python, our Python developers are here to help you out. We have worked with a wide range of industries like Healthcare, E-Commerce, Automobile, Consumer Industries, Logistics and IT companies. We have experience in creating web applications and software for inter-organizational use and products to market to the customers.
Python Django Development
Django is a popular server-side web framework written in Python. The stability and performance of Django are one of the reasons why many Python developers love to work with it. We create robust web applications with Django customized to your needs.
Python for Big Data
Data science has emerged as one of the recent use cases dependent on Python. Python has overruled Java and has become the go-to choice for data engineers and we can help in leveraging its functionalities to add value to data analysis.
Machine Learning & AI
Python makes it simple to build and test machine learning algorithms and AI strategies and integrate it easily with other external applications. We help in building AI & machine learning frameworks with Python that gives you a competitive advantage.
Realizing IoT Through Python
A lot of new technologies are becoming automated and IoT plays a significant role in it. We create IoT applications with Python, opening up a vast range of opportunities to explore, exploit and create innovative applications that run seamlessly.
Hassle-free Migration and Collaboration
Migrating to Python is simple without any loss of data and without changing the application characteristics. We can migrate your project to Python from any other programming language and continue working on it seamlessly.
Python-Based Games
At NEX, we have gaming experts who can create user-friendly and exciting games with Python using the latest trends and gaming technologies. We ensure that the games run smoothly and retain its functionalities on all devices.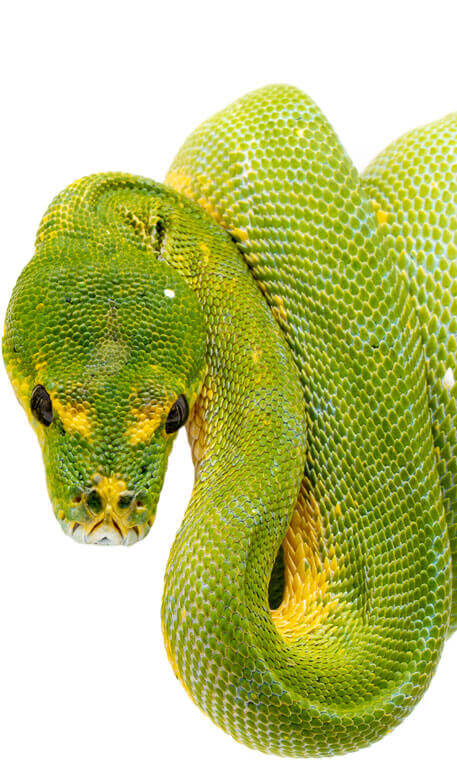 Why Choose Us as Your Python Development Company?
When you are looking to develop applications that are innovative, complex, flexible with faster delivery, then our Python development services are what you need. Our Python developers have worked with large enterprises and SMEs are helping them to realize their goals through efficient, less-maintenance turnkey applications. With faster processing on the server side and flexible operations, our Python applications are highly compatible with large backend systems.
Highly Secure Applications
Be it your own Interdepartmental applications or consumer applications; data sensitivity is of utmost importance. We adhere to the Python OWASP security project and leverage various libraries associated with it like PyOpenSSL, PyCrypto, M2Crypto and a lot more to make the application resilient to attacks.
Provisions for Scalability
You do not want to the money-making application to break, malfunction or completely stop working just because of limited memory. We remove such bottlenecks by increasing the scalability and let the application run without any hindrance through enabling distributed system and using data structures that consume less memory.
Fast Forward the Development Cycle
In comparison to all the other programming languages, Python can swiftly move from one step to another with complete ease. We use the latest technologies, multiple Python libraries, simplified syntaxes and fast servers during the development to speed up the product delivery.
Ease in MVP Delivery
When you develop a product, it is vital to know that it supports your ROI. We employ the latest techniques in evaluating the value of the product and develop a Minimum Viable Product (MVP) with minimum development costs in the shortest timeframe possible.
Experienced Python Development Team
We have worked with many offshore projects from India and delivered excellent applications that boost the ROI of the organizations. Our Python development team in India can work according to your timezone and keep you in the loop throughout the development cycle with complete control over the direction of the project's progress.
Latest IT Infrastructure
When you want to excel in the development services, you need to first equip with all the resources to support. Our team is not only brilliant in their skills but also have access to a large number of resources and the latest technologies they need to create a robust Python application.
Python Technology Stacks
Our Python software development is a combination of expertise, knowledge and resources, which is evident in all of our previous projects. We have all the resources necessary for our Python team to work efficiently and simplify processes to reduce the runtimes.
Databases
Libraries
Frameworks
Tools & Utilities
Python Development Frameworks from NEX India
Apart from Python Django development services, we also offer other frameworks like Flask, Zope, Web2py, Tornado and a lot more. We help you in choosing the right framework for your application according to the features, complexity, the backend requirements and the time to market.
Django
Native Python
MVC framework
Object Relational Mapper
SQLite, MySQL and Oracle
Flask
Lightweight "microframework"
BSD license
Flask-extension
No default database
Zope
Classic development
Extensive native tools
Content management
Full blown object database
Pyramid
Lightweight, open source
Microframework
Fast deployment
SQLAlchemy add-on
Web2py
Agile rapid development
LGPLv3 license
Automated admin interface
Portable database driver
Tornado
Asynchronous networking
Non-blocking web server
Widely Scalable
RESTful APIs
Latest Updates
Detecting edges in image using OpenCV
In this, we will see how to detect edges in an image. You must be thinking of what is the need of doing that. But there is a lot of requirement just creating outlines, boxes during image processing mainly.
Read More
Some of our clients