Share us your requirements, We'll get back to you soon
Powerful and Dynamic Python Software Development
Python has become a popular programming language due to its incredible ability to simplify coding. Python is in huge demand in the IT industry due to the ease of learning and implementation, frameworks, and extensive libraries. As Python continues to grow, Python developers are increasing, and simultaneously the whole python community. Python is used in machine learning, data science, robotics, development of a wide range of enterprise applications due to Python frameworks.
NEX Softsys Python development team uses cutting-edge techniques and the latest trends to make the most of Python. We offer top-notch Python development services to empower you to transform your ideas into real-time applications.
Broad Spectrum of Applications
Just like other programming languages, Python is a programming language. Businesses and developers are using Python to develop a wide range of applications with fewer efforts. Developing Python applications for over a decade has enabled us to develop apps to meet different needs for different industries. Our services for Python development in India also include wholesome application development, designing, testing and support with machine learning algorithms.
Simplicity of Syntaxes
Python has a very straightforward approach to coding and syntaxes and usually requires fewer lines of code in comparison to the other top languages. It implies quicker code completion, faster deployment and smooth working application.
Impressive Speed and Productivity
Python applications can be developed 10 times faster than Java, C, or C ++ applications. Due to its clear object-oriented design and easy-to-use Python framework, software lifecycle time is faster than most programming languages.
Innovation and Customization
Python library has more than 200 core modules in the standard library and thousands of components in the Python Package Index (PyPI) that work together beautifully to create a completely functional piece of software.

Python Development Services for Ultra-modern Applications
We are noticing a distinct increase in the usage of Python by developers. Python usage has increased by 27% each year, which means more app developers are migrating to use Python because of its amazing capabilities. Because of its vast functionality, the Python development company you choose should be able to match your needs with the best features.
Our Python development team has been working on software development projects for almost 15+ years now developing, ultra-quick, highly responsive and intuitive applications. It shows the level of expertise and innovation in the services we provide for Python Software Development.
Python Django Development
Developers can create highly functional Python applications using the Django framework for the development of complex web applications. As a top Python Django development company in India, we develop reliable and feature-rich web apps.
Python for Data Science
Python is becoming the number one choice for building data science applications. Our team for Python development India works with data scientists, analysts and managers to devise algorithms with packages like Pandas, Keras, NumPy and SciPy for high-level data algorithms.
Machine Learning & AI
Python is often found in machine learning algorithms due to its ability to easily write and debug code. Our team has developed many complex AI and machine learning applications with Python, setting an example in the industry.
Realizing IoT through Python
Python is a powerful language used for Internet of Things applications and remotely controlling physical devices. Our Python developers can integrate physical devices into the software and update it in real-time.
Python Gaming Applications
Wherever there is a need for a complex coding process, Python is the first choice. As one of the leading companies offering Python Software Development India, we have worked on many projects on web gaming apps.
Python Migration and Support
If you want to transform your old applications, we can move the program to a unified Python while retaining all its key features and functionality. Rely on the best Python development company India for hassle-free adoption of Python.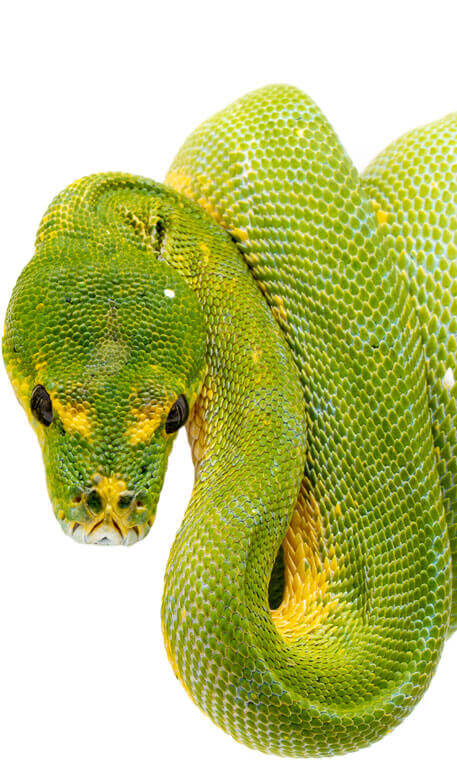 NEX Softsys - The Renowned Python Development Company
Python is one of the best powerful programming languages that stem from the easy-to-read primitives and executable pseudo-codes. It's as simple as reading a normal text in English and writing the code without following the complete syntax. This ability of Python makes it better for multiple programmers to work with ease on the same project or start a new project from the middle. You can use our customized Python development services to help with new projects or even half-finished Python projects.
Top Importance for Data Sensitivity
Data sensitivity is a need of the hour, and you need security regardless of the type of application. We include firewalls and security features to reinforce the safety of your data.
Highly Scalable with Minimal Memory Consumption
Some structures require sufficient memory space when applied with minimal memory and uniform performance. We identify such opportunities to develop highly scalable apps.
Expert team with 10+ Years of Experience
Our Python developers have specialized in developing applications for more than a decade. Their expertise has proven helpful for many of our clients to brainstorm and develop industry-specific software.
Innovation and Experimental Solutions
The right set of tooling and the choice of the framework will prevent you from any level of innovation and imagination. Our Python development team is well versed in making your distant plans a reality.
Simplified Development Cycle
Unlike other languages, Python provides syntax simplicity, requires fewer lines of code, and takes only a few simple steps to compile or link. As a result, Python's overall development cycle is usually shorter than other languages, sometimes as much as 50%.
Handy for Application Scripting
You can make a single complete Python application or even use it for making extensions for large applications from other programming languages like Java, C and C++ due to its simple scripting facility and easy integration.
Technical Expertise of Python Development Team
The full potential of Python can only be realized with a certain combination of frameworks, libraries, packages, modules, tools and plugins. Our team for Python development has immense practical knowledge in making the right pick.
Databases
Libraries
Tools & Utilities
Python Frameworks for Web App Development
We are an expert Python Django development company with over a decade of experience in working with Django. Apart from that, our team is well-versed in several other common Python frameworks like Django, Zope, Flask and Web2py. We understand when, where and how to use a Python framework, and we suggest the best one based on your application features, integrations, scalability preferences, and resources.
Django
Native Python
MVC framework
Object Relational Mapper
SQLite, MySQL and Oracle
Flask
Lightweight "microframework"
BSD license
Flask-extension
No default database
Zope
Classic development
Extensive native tools
Content management
Full blown object database
Pyramid
Lightweight, open source
Microframework
Fast deployment
SQLAlchemy add-on
Web2py
Agile rapid development
LGPLv3 license
Automated admin interface
Portable database driver
Tornado
Asynchronous networking
Non-blocking web server
Widely Scalable
RESTful APIs
NEX Softsys - Python Software Development Methodology
We have extensive experience in developing Python applications. As a leading Python development company, we use an efficient methodology to make the apps. Our methodology includes understanding the client's specific requirements and strategizing to build apps that help the clients boost their business. We use the latest techniques and technology as well as modern processes to develop apps. Also, we keep evolving our methods as per the newest industry trends.
Latest Updates
How Wing Python Is Improving The Code Reformatting?
Python is a language that provides some of the great advantages of designing apps. It gives excellent finished performance relative to other translated languages. It can easily be used to writing C++ and C expansion plugins, which is a huge benefit for using Python. The implementation of Java by Python is known as Jython that allows combining Java and Python modules easily.
Read More
Some of our clients