Outperform with a Top Python Development Company
Versatile and reliable, the power of Python is unmatched. From simple web applications to complex machine learning programs, it is one of the most popular programming languages in use. As a Python Development Company, we provide full-service solutions for developing cutting-edge projects that are scalable and customized to suit your requirements.
Why choose Python for your next project?

Large Developer Community
Python's popularity has led to its large and proactive developer community. It allows for effective knowledge-sharing and collaboration amongst developers, helping them to overcome challenges with ease and support. Additionally, Python has libraries and frameworks like Django and Flask, which allow for agile and easy development processes.
Scalability
Have a project that has the potential to grow? Python is a highly scalable language. Its ability to handle high volumes of traffic and data makes it a preferred choice for web development projects that are expected to grow. What's more? Python's built-in testing framework and debugging tools help ensure seamless project management.

Great for ML & AI
Have a project that involves machine learning or AI? Owing to its powerful libraries and frameworks, Python is considered one of the best programming languages for machine learning and Artificial Intelligence. Python's simplicity makes it easier for developers to write reliable systems seamlessly, focusing on the core functionality of their applications.

Portability
Python has high portability, which means it runs across various operating systems. Its compatibility with diverse platforms such as Mac, Linux, and Windows allows efficient cross-platform web development. It also enables easy integration with other technologies and languages, adding to its versatility.
We Deliver Python Software Development Services Across
USA | Canada | UK | Germany | France | Singapore | Italy |
Israel | Australia | Japan | Netherlands | Sweden | Switzerland | Norway
Bespoke Python Development Services
With over 15+ years of experience, we specialize in delivering scalable and robust full-cycle python development services to create customized solutions for businesses of all sizes. Be it a simple app or a complex machine-learning system, our python development team in India delivers high-quality and thoroughly tested projects. Through seamless communication of business intelligence and analytics, we ensure you stay in the loop throughout. Our cloud-based Python application services enable the optimization of business processes, saving cost, time, and effort, thus improving customer satisfaction.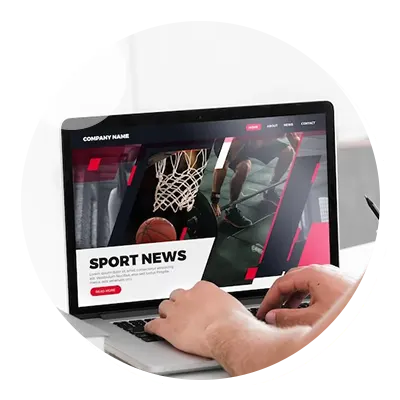 Python Web Development
Experience the power of Python in building interactive and engaging website applications. Due to its simple syntax, Python developers can create reliable web apps using less code. Our Python Application Development team enables businesses to accelerate growth & automate processes through impeccably designed mobile and web applications. We optimize processes and resources through seamless collaboration and communication and drive the continuity of business operations through Cloud Migration.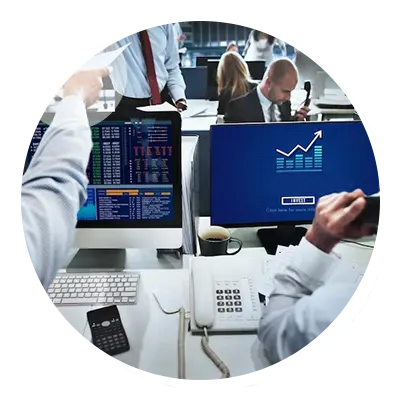 Python Enterprise Solutions
Python can handle large volumes of data making it a popular choice for building enterprise-level applications. Its versatility & a wide variety of frameworks allow for the creation of a range of applications from e-commerce platforms to supply chain management systems and more. Our python developers team leverages extensive frameworks, libraries, tools, and utilities to deliver dependable digital solutions tailored to your enterprises' needs.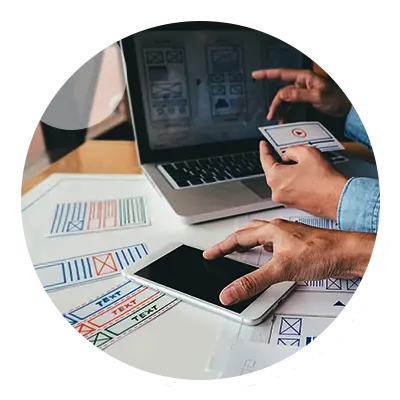 Prototypes/MVP Development
Looking for a scalable and reliable prototype or an MVP? Python's simple syntax and a range of tools and frameworks allow for building prototypes and MVPs that are reliable, scalable, and easy to maintain. At our Python Development Company, we work closely with start-ups and businesses to build efficient prototypes and MVPs quickly and efficiently, enabling faster launches.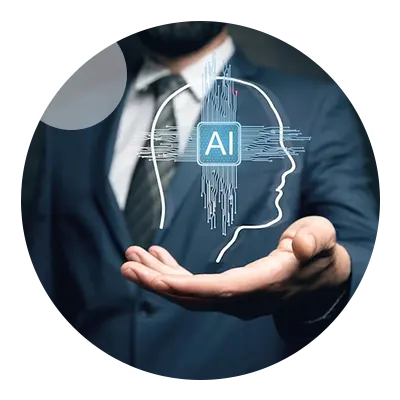 Python for AI and ML
Python is a widely used programming language for artificial intelligence and machine learning. Its versatility and various libraries allow for easy manipulation of data, statistical analysis, and visualizations. As a Python web development company, our team of expert professionals is adept at creating innovative machine-learning solutions and artificial intelligence projects suited to your specific business needs.
Python IoT Solutions
Python's versatility, ease of use, and variety of libraries enable the creation of effective Internet of Things (IoT) systems. These are used in big data and data analysis, automation and machine learning, remote sensor networks, and more. As a python software development company, our team has expertise in advanced Python frameworks such as Django, Flask, AIOHTTP, TensorFlow, Keras, MVC/MVT Architecture, Microservices Architecture, AJAX, and more to build efficient IoT systems for various businesses.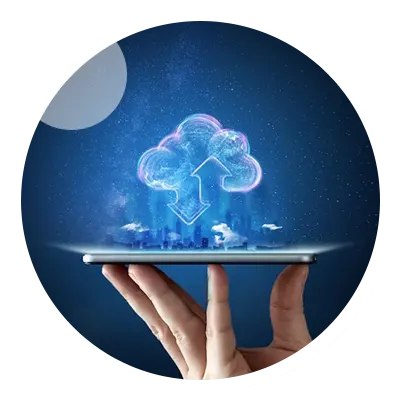 Migration to Python
Looking to migrate to Python? Its ease of use, scalability, and powerful data processing capabilities have made it one of the most preferred programming languages globally. Whether you are using another programming language or an older version of it, let us help you make the switch. Our expert team enables seamless migration to it, ensuring cost optimization and speedy delivery.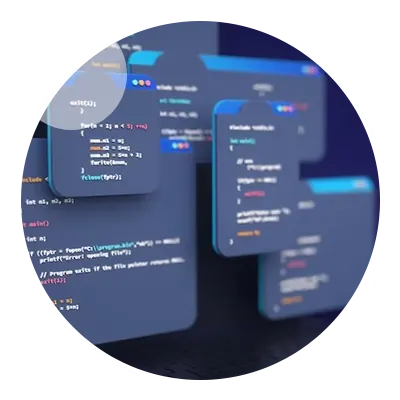 Hybrid Python Programming
Increase performance by extending your Python environment with languages like C/C++, Java, or C#. Such integration makes for a powerful combination since it merges the simplicity and ease of use of Python with the capabilities of other languages. Our team holds expertise in various languages and enables efficient hybrid programming to deliver scalable and dependable solutions.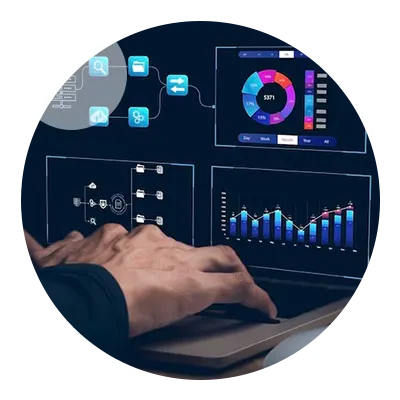 Python Data Science Solutions
Looking for a cost-effective and accurate way to build predictive models, extract insights, or identify trends from large datasets? Python is a powerful tool for analyzing high volumes of data at different levels. Our Python Development services include robust Data Science Solutions. We utilize Python libraries such as NumPy, Pandas, and SciPy for advanced data analysis and optimal results.
Ace the code for success with our Python Software Development Services
Unleash the power of Python for your business with NEX Softsys Python Development Company India. We simplify solving complex business problems with the right tools, methods, and expertise. Through effective Collaboration, Communication & Competency, our team enables faster turnaround time, cost-effective processes, and customized solutions to optimize your business outcomes.
Why choose us? It's simple
Custom Solutions
Get solutions that work for you. With our problem-solving approach, we integrate any services or APIs to create solutions that fit your unique business needs.
Quick Deployment
Your dream project shouldn't wait. Through our quick Python development deployment services, we ensure effective collaboration with multiple resources to make sure your project is up and running in no time.
Mastery of frameworks
We have done many tasks. Be it Python full-stack frameworks such as Django or micro frameworks like Flask, Falcon with Python Asynchronous I/O, and AIOHTTP framework, our team holds expertise in them all.
Multi-Programming Support
We don't stop at one paradigm. Our expert professionals provide everything you need for your programming needs under one roof, providing support for multiple programming paradigms like imperative, object-oriented and functional programming.
Wide Client Base
Whatever your industry is, chances are, and we have served it. Our client base is as diverse as it gets. From healthcare and banking to manufacturing and logistics, we have served various industries, from local enterprises to global companies, with python development services from India.
93% Satisfaction Rate
Our clients rave about us, and there's a good reason why. We go the additional mile to ensure client satisfaction. From working in your preferred time zone to customizing solutions and payment models, we find a way that works best for you because we believe in building long-term professional relationships.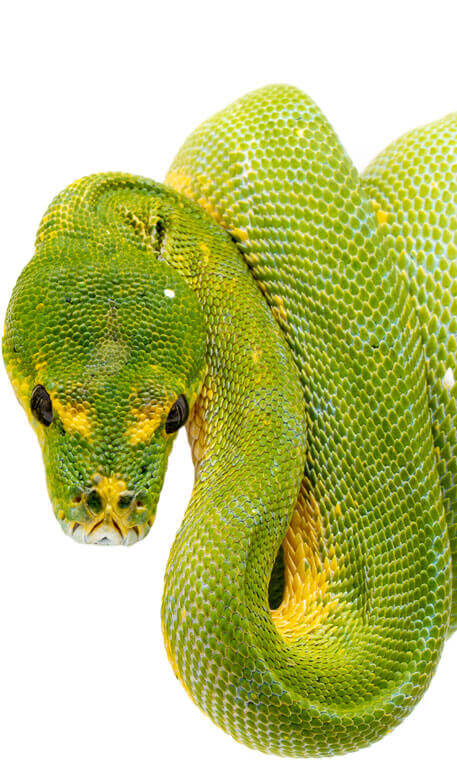 From Homegrown Startups to Global Businesses, we offer
Python Development Services

for all
Got a different time zone? We provide you with a team which works in the meantime. Need an expert from a different domain? We'll allocate one for your project.
Our unwavering dedication to client satisfaction is based upon the strong principles of effective and timely communication for seamless collaboration that brings optimal results. We believe in making waves globally through our custom-built processes, serving various clients in various geographies. A diverse range of experience and expertise across different domains makes us the right choice for various business needs.
Unlock your potential with our expertise in Python Framework Development
Want to get ahead in the game? Our team has honed their skills and expanded their knowledge base across various Python frameworks and libraries. Be it its strong integration with enterprise systems, comprehensive standard libraries, object-oriented programming, or GUI programming support, we have expertise in all its various features and uses. As a Python Django Development Company, some of the many frameworks we use are as follows:
With such a wide range of experience and expertise, we create game-changing solutions to help your projects and business scale faster. From creating dashboards to customizing BI applications, we provide a variety of python software development services.
As the most trusted Python Development Company in India, we help you solve complex business while saving you time, money, and effort. Hop on board, and let's use the power of this dynamic language to transform your growth trajectory together.
People also ask
Python is a high-level, interpreted programming language used for a variety of purposes such as web development, scientific computing, data analysis, artificial intelligence, and more. It is known for its readability and simplicity.
Comparing Python and Java is not appropriate as both have their strengths and weaknesses and are used for different purposes. Python is often favored for its simplicity and versatility, while Java is favored for its stability and scalability. The choice between the two depends on the project requirements and the personal preference of the programmer.
A Python developer is responsible for writing and maintaining code using the Python programming language. They may work on a wide range of projects, including web development, data analysis, scientific computing, and artificial intelligence.
Python development services include web development, data analysis and visualization, scientific computing, artificial intelligence, and software development. These services are used by various industries such as finance, healthcare, retail, and more.
Python is widely used in the real world by organizations such as Google, NASA, and Netflix, as well as by individual developers for various purposes including scientific computing, web development, and machine learning. It is a popular choice due to its simplicity, versatility, and support for a wide range of applications.
Some of our clients