TRUSTED BY
GLOBAL CLIENTS
Share us your requirements, We'll get back to you soon
Best-In-Class Python Development Services with Faster Turnaround
We stand as a trusted Python development partner, creating solutions for real-time applications. We are dedicated to growing your digital footprint, offering feature-rich, scalable websites, robust CMS, AI-powered applications and Python-based websites and apps. Our service ethos is anchored in value and results, benefitting businesses of all sizes. With a comprehensive grasp of Python frameworks, we drive client retention through quality services, catering to diverse platforms and industries.
Python-Backed Solutions for Digital Advancement
At NEX Softsys, we stand as a reliable option for outsourcing Python development services. As an offshore Python development company, our forte lies in our certified Python developers, who have extensive expertise in every aspect of Python development.
We empower our clients to effortlessly create, integrate, and deploy Python-based applications within multi-tenant and single-tenant private cloud computing data centers. With a team of highly-qualified and hardworking professionals, we're committed to delivering cost-effective solutions, saving up to 60% on development costs through our outsourcing services. Our emphasis on Agile Development ensures a swift time-to-market approach, and our experts excel in Python and Cloud technologies. Our time-tested outsourcing model further assures reliability and efficiency in every partnership.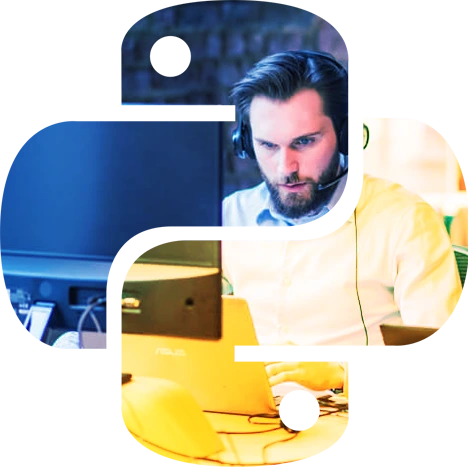 Unparalleled Python Development Services
What We Do?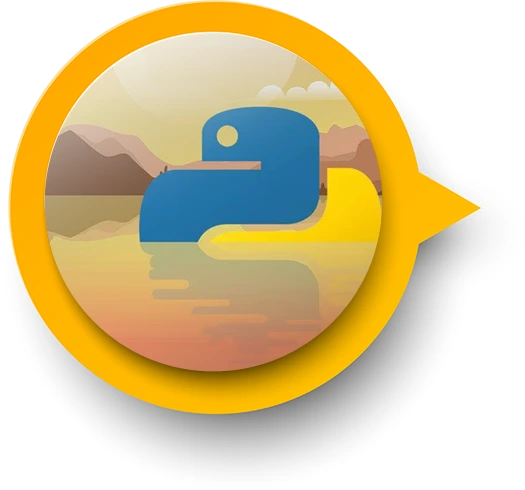 Our Django framework development brings Python's scientific, statistical, and data science power to the forefront in high-quality web solutions.
At NEX Softsys, Python web development transforms your business ideas into dynamic, tailored reality. Our customized services harness the power of the most sought-after programming language frameworks to create websites and applications that align with your business purposes.
We craft web and desktop applications tailored to businesses across diverse domains.
We specialize in developing expansive backend systems for websites and mobile applications, with hands-on expertise that ensures robust and reliable digital infrastructure.
We help you manage website and mobile app content efficiently with our customized Python CMS development services, facilitating collaboration.
We create Python AI/ML solutions that use Advanced AI & ML technologies to help you gain valuable insights from your operations, customers, and market data.
We make it easy for you to move your existing software to Python or upgrade to latest Python version. It improves your software's scalability and reliability. We also help enhance functionality by integrating Python with other platforms.
Our skilled developers create innovative prototypes using various Python frameworks to help you hone your product idea by delivering fully functional prototypes that reflect your vision.
We ensure your Python applications run smoothly. We provide regular monitoring, maintenance, and upgrades to keep your software performing at its best.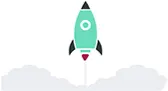 Our Approach Towards Development Services
Our Python development service is straightforward and tailored to your needs. Here's how it works.
Requirement Assessment
We plan your project by understanding what you need, defining what it will do, and listing what we'll deliver.
Choose an Engagement Model
Choose the engagement model and kickstart a productive partnership with us.
Design and Development
We begin by discussing and documenting the technical details, how the system will be used, and what it will include. Then, we create the layout and structure. Finally, we set up the tools for building, including the visual design
Testing and Quality Assurance
We test the system manually and automatically to find any issues with how it works for users, including integration and end-to-end tests.
Go Live and After Launch Support
Once the app goes live, we monitor how it works and make sure it's running smoothly.
Python Development Company Deliver Services Across
USA | Canada | UK | Germany | France | Singapore | Italy |
Israel | Australia | Japan | Netherlands | Sweden | Switzerland | Norway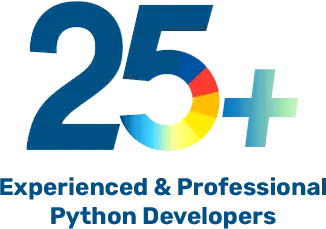 Fulfill Expectations with Python Django Development Company
Your Python Django Development Partner in India
Use the power of Python Django to tackle challenges effectively and safely. We build MVPs, which rapidly evolve into scalable digital solutions. Partner with the best, whether you're a startup or a large enterprise.
Django Consulting
Django Web App & Template Development
Django Migration
Ongoing Maintenance and beyond
Advantages of Choosing Python Software Development
Our Python experts excel in the latest versions of the language

Python has become the world's most popular programming language, with a remarkable growth of 4.1% in the last five years. According to the TIOBE index October 2023 report, Python now holds the number #1 position in language popularity worldwide.
Python powers tech giants like Google, Netflix, Amazon, and Salesforce in building a system, system automation, cloud services, data analysis, AI, and beyond. It is a testament to its scalability. Python is known for its versatility, as it can be used in many operating systems and environments, ensuring that developers have a broad spectrum of choices for their projects.
Its prominence in the programming world is attributed to its programmer-friendly design, strong library support, remarkable flexibility, platform agnosticity, and the collaborative spirit of its open-source community. The following features collectively make Python an excellent choice for a wide range of development needs.
Our Take on Python Software Development
Our expert Python developers are proficient in the latest versions to deliver the best services. Our developers can help early adopters of the latest versions and use performance improvements, cleaner code, and enhanced security. Future-proof your projects with a Python software development company for a more efficient and robust process in the long run.
With Python 3.11.0 on the horizon, it promises a range of exciting new features and optimizations. Notable enhancements include speed improvements, refined error reporting, exception fixes, and the introduction of TOML read-only support in the standard library.
In addition to the forthcoming Python 3.11.0, we would like to highlight the recent release of Python 3.12.0 on October 2, 2023. One of the standout improvements in Python 3.12 is the remarkable enhancement of error messages. Furthermore, Python 3.12 introduces revolutionary concepts such as immortal objects and sub-interpreters. Python 3.12 introduces a spectrum of changes and enhancements that our expertise leverages to empower your organizations, enhancing software quality and maintainability.
Grow your Business with Python Software Development Company
With over 20 years of experience as Python Software Development Company India, we are proud of our impressive track record. We have successfully delivered hundreds of projects achieving a remarkable 99% client retention rate and an outstanding 100% client satisfaction rate.
NEX Softsys Capabilities in Python Frameworks
With our comprehensive framework expertise, we adeptly select the most suitable framework for your application and software development needs. Making the right framework choice is paramount for optimizing ROI. Our proficiency ensures swift decision-making, as we are well-versed in all frameworks. Let us turn your dream project into reality, complete with high-quality components.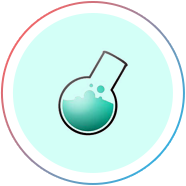 Our micro-framework choice for small apps and APIs keeps dependencies minimal and code files simple.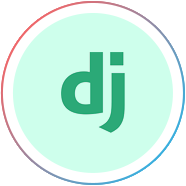 A full-stack powerhouse with built-in libraries, ensuring security, versatile database support, and the elegance of DRY principles.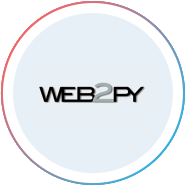 Our open-source full-stack solution, boasts a web-based IDE, ensuring backward compatibility, role-based access, and catering to internationalization needs.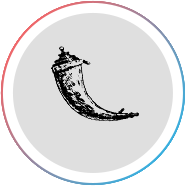 A lightweight, modular micro-framework that simplifies web app development. Enjoy compatibility with Google App Engine and Unicode support.

Innovative Python Software Development Services
Upscale your business beyond profitability
If you are looking for a partner for Python software development services that ensures fast project completion, unmatched quality and on-time delivery, contact NEX Softsys for a positive transformational experience.
Technologies We Use In Python Development Services

SQLAlchemy

SQLite

Requests

WxPython

Scrapy

Pillow

Beautiful Soup

Celery

PyQt

Asyncio

SQLAlchemy

Virtualenv

South
Factory boy

Django

Web2Py

Bottle
Flask

CherryPy

Zope

Tornado

Pyramid

TurboGears
Choose our Optimal Engagement Model
Fixed Price/Hourly
›
It provides access to a diverse talent pool, perfectly suited for long-term projects.
›
You have the flexibility to choose between fixed price and hourly rates, promoting collaborative teamwork for successful project outcomes.
Dedicated
›
It offers full-time teams with meticulously selected members, precisely matching project requirements.
›
You retain full control, ensuring a tailored approach for your project's success.
On-Demand
›
It offers flexibility in hiring and maximum engagement for short- and mid-term projects.
›
Full-time remote teams are readily available to cater to your project demands.