An Expert Python Development Team to Handle Your Tech Challenges
It is known that Python is one of the most popular programming languages and is used by Google, Yahoo, Uber and many other big companies. It is also known that Python development services have grown in popularity over the last few years, especially in the areas of web development, machine learning, statistics, and data analysis.
At NEX Softsys Python Development Company, we have highly specialized, dedicated Python developers to work on your software project. Our Python programmers team has the necessary experience and expertise to create custom software solutions for your business. Here are more reasons why you need to consider Python services for your next project:
Large Developer Community
Python is an open-source programming language, which means anyone can view its source code and use it to build their programs without incurring licensing fees. Because of its popularity among developers for being easy to use and versatile, Python has a large community of developers who are constantly developing new modules and libraries that make it even more powerful than before.
Supports High-Level Data Types
The built-in data types in Python allow programmers to create applications without low-level emphasis as in other top programming languages. Additionally, the language provides many built-in functions for complex operations such as string manipulation, mathematical calculations, file creation/management, etc. It makes it easier to work with complicated datasets.
Easy To Learn And Use
Python has an uncomplicated syntax which makes it easy to learn. Although Python code can be written in fewer lines than Java or C++, the readability of the code can be increased by using multiple sequences. It has English keywords and punctuation, making it easy to write and read.
Easy to Read
Python is a simple language to learn and read, which explains its popularity among beginners and experienced developers. Compared to C++ and Java, its syntax is 3 to 5 times shorter than other languages. It makes it easy to learn and understand code written.

NEX Softsys – Python Development Services
We are a team of software developers with over 12 years of experience in Python programming. We help businesses leverage the power of this flexible language to accelerate their digital transformation and gain a competitive edge.
NEX Python development services are designed to meet business needs of any complexity, from small start-ups to large enterprises. Our Python development team in India can build anything from simple web apps to sophisticated machine-learning systems.
Python Web App Development
NEX Softsys's dedicated team can build Python applications using Django, Flask, or Pyramid. If your business requires a custom application that doesn't have a plug-and-play solution, our Python web development team will be able to develop it for you.
Python Mobile App Development
Cross-platform mobile application framework like Kivy helps build mobile apps running on Android and iOS. We also have experience building native iOS and Android applications using Python-based tools, which is great for building apps in record time without compromising quality or performance.
Business Automation Tools
Python's extensive libraries make it easy to automate repetitive manual processes, freeing up your team to focus on more strategic tasks. If you want to automate anything from reporting processes to customer engagement, NEX Softsys Python software development India can help you build custom tools using automation libraries.
Python Data Science Solutions
NEX developers can help you create data science applications that enable you to analyze and visualize data in a simple yet effective manner, enabling good decision-making for your company. We can build data Science applications for predictive analysis, forecasting, and analytics.
Python with Machine Learning Solutions
We have experience in building machine learning models using programming languages. The NEX team can build a model that helps you with predictive analysis, text mining, and NLP. These systems are incredibly powerful for analyzing complex data sets and can be used to identify patterns that would otherwise go undetected.
Gamification Software Development
NEX developers have experience building gamification solutions using Python to engage their customers with exciting challenges and rewards. It can also encourage people to interact with your brand by offering rewards to incentivize them further, boosting customer loyalty.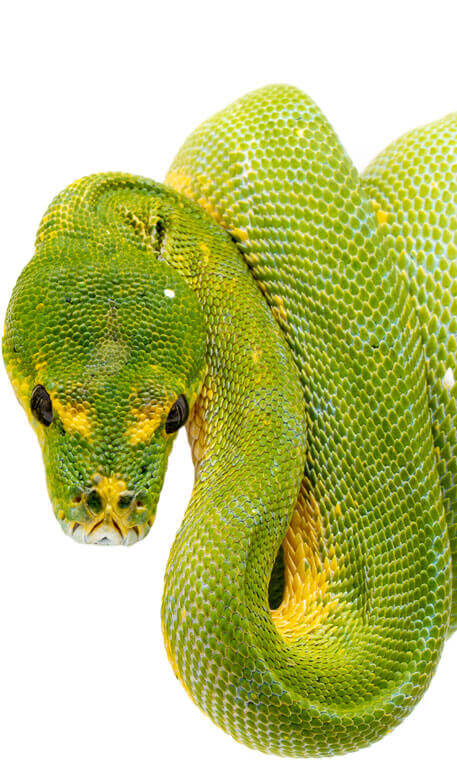 Why Work with Our Python Development Company in India?
We develop custom software applications for different businesses at NEX Softsys Python Django Development Company in India. We use the latest technologies and innovations to deliver custom Python development services to our customers. Our Python development team is experienced and highly skilled in building web, mobile, and desktop apps. They can work on any project regardless of its size or complexity.
Some of the reasons to hire our Python Development Company for your next project:
Custom Solutions
At the company, our experienced Python developers can integrate any services or APIs into your custom solution. They can also automate existing development processes to improve overall efficiency and productivity.
Quick Deployment
We also provide Python software development and deployment services in India to ensure that your project is up and running in no time. Our team can deploy projects on bare-metal Linux servers same as virtual environments like Open-Stack or AWS.
Versatile Experience in Python Frameworks
Our dedicated developers have extensive experience with all the leading frameworks such as Django, Zope, Web2py, Pylons, etc. They are also adept at using popular tools like PyTest, Selenium, UWSGI, Celery, and Fabric, among others.
Support for Multiple Programming Paradigms
Experts from the Python development team support multiple programming paradigms such as object-oriented, functional, procedural, and imperative programming styles, making it an ideal choice of technology regardless of your business needs.
Wide Client Base
The team has vast experience in creating custom Python web application development for startups and enterprises. We built solutions for fintech, healthcare, telecommunication, and e-commerce, among many others. Based on any requirement, we can customize solutions based on the industries and needs.
93% Client Satisfaction Rate
Our Python development company India strives above and beyond to cater to every client's individual needs. We ensure that our customers are completely satisfied with our services and are in constant touch to see if we can make any improvements to make the process easier.
Technical Expertise in Python Software Development
The NEX team is working on its concept with Python. We have been using this programming language for more than a decade and have accumulated a wide range of experience and knowledge in building various applications for various business specifications. Many companies choose us as their Python development partner due to our vast technical expertise.
Databases
Libraries
Tools & Utilities
A Few Python Frameworks We Work With
At NEX Softsys, a dedicated Python Development team from India are experts in solving business problems by providing high-quality and cost-effective solutions. They have extensive knowledge of the Python language and its features, including object-oriented programming, strong integration with enterprise systems, extensive standard libraries, and GUI programming support. Our Python Django development company can evaluate your business needs and help you select the most appropriate technologies for your project.
Django
Native Python
MVC framework
Object Relational Mapper
SQLite, MySQL and Oracle
Flask
Lightweight "microframework"
BSD license
Flask-extension
No default database
Zope
Classic development
Extensive native tools
Content management
Full blown object database
Pyramid
Lightweight, open source
Microframework
Fast deployment
SQLAlchemy add-on
Web2py
Agile rapid development
LGPLv3 license
Automated admin interface
Portable database driver
Tornado
Asynchronous networking
Non-blocking web server
Widely Scalable
RESTful APIs
Python for Data Science and Machine Learning
NEX developers have extensive experience applying this powerful programming language to data science and ML and can provide solutions tailored to your unique business needs. From creating dashboards to customizing BI applications, our Python web development company does it all.
If you already have your data set and don't need customized code, our Python developers can work with you to analyze your data using the tools at our disposal. Or, if you need to solve a complex challenge and implement machine learning for your practical applications, our Python development team can solve and present the best solution for you.
Some of our clients