Fill the details and We'll get back to you soon
Fill the details and We'll get back to you soon
Python Development Expertise
As the scope for Application development diversifies an increasing number of organizations are looking for programming languages that are easily interpreted, interactive and highly improved. Python, a dynamic programming language is therefore the preferred choice. The Python Development Team at NEX has geared itself suitably to deliver a wide range of Python development services that help your organization offer its customers an evolved experience through updated apps and highly developed Web portals.
Ensuring Custom Development
Innovation in your application development process is critical to remain unique. Our Python Software Development team understands this and leverages the benefits of a language that accesses mature support libraries to develop feature-rich dynamic web solutions.
Quick Prototyping
Your organizational needs vary in order to remain relevant in the fast evolving technology scenario. Our Python Django development team works on your requirements and leverage frameworks like Django and Pyramid, Micro-frameworks like as Flask and Bottle to deliver scalable functional prototypes.
Effective Customization and Upgrade
Every business desires the best out of their applications. Our Python Software Development team takes care of this need by adapting to your specific requirement through upgraded third-party Python solutions and assuring enhancements in your performance.
Legacy Rescue Accomplished
When your business flow seems to be choked with technical debt, the Python Development team at NEX unclogs the block. We refactor or redesign Python based solutions and even transpiling the code to another language that runs faster in its native environment.

NEX Python Services
Leveraging the cost friendly development benefits of Python is an option most organizations consider. Its enhanced code readability capability further adds to its wide acceptance. At NEX, a firm promoting Python Development in India, our services are curated to give you the best benefits of this dynamic programming language. Our focus is as detailed for energetic startups as it is for more experienced enterprises. We offer the following:
Robust Web Application Development
When your Web Apps are the critical interface to attract customer attention, ensuring their robustness and scalability is very important. Outsource your Python Web app Development needs to NEX, a Python Development company and watch your web apps achieve world-class excellence.
Innovating Internet of Things
As Internet of Things tends to be constrained by memory and Computational power, our offshore team inspires you to be innovative and welcome myriad possibilities in IoT through Python.
Large-scale Backend System
When you need faster processing of server side logic for complicated back end systems of web applications, Python is your go-to language. NEX, a Python development company, provides the benefits of detailed Python programming for large-scale Backend systems.
Updated AI & Deep Learning Solutions
As AI starts defining organizational strategies, you need to spruce up your AI plan to remain relevant. Our Python development services leverages the latest in AI, Deep Learning, Neural Networks and Computer vision to help you move ahead of competition.
Hassle-Free Python Migration
As technology evolves, your application should be able to migrate seamlessly. Our Python development services ensures you get a hassle free and reliable migration from your existing technology stack to Python.
Ideal for Machine Learning
Machine learning is a growing requirement and you need to be able to embed its algorithms in your applications. Our Python Software Development team leverages the easy syntax of Python to build machine learning algorithms into your applications.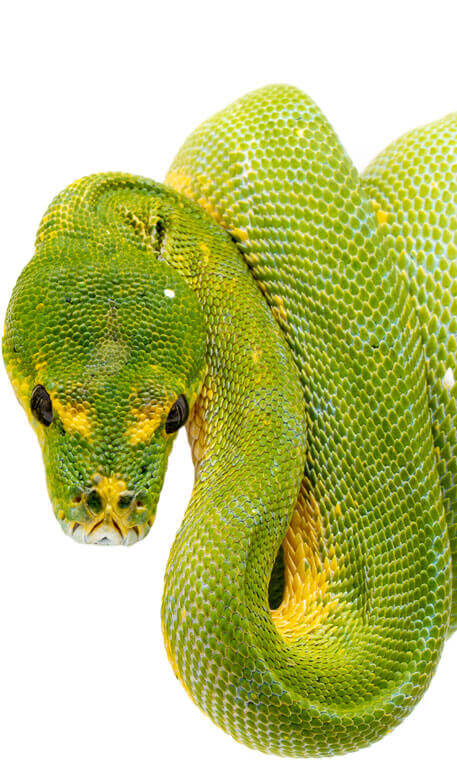 Python Advantages
As a start-up planning for application development you need to be cost cautious. Even as a large Enterprises, implementing complicated programming languages may pose challenges in sourcing the relevant skills. The offshore Python team at NEX leverages the inherent features of a multi-paradigm programming language like Python and helps you gain substantial benefits for your business.
Ensuring Enhanced Security
Security of your web applications is of the highest importance. You need to have additional care where sensitive data is made available through your applications. Our Python development team leverages the Python OWASP security project that comes packaged with libraries like PyOpenSSL, PyCrypto, M2Crypto and are the best options to deliver attack and modification resilient sturdy web solutions.
Quicker Time-to-Market
While delivering business critical applications, you need a faster development process to ensure quicker time-to-market. At NEX, a Python development company, we ensure that you get to leverage the dynamism of the multi-paradigm language, Python, and benefit from its syntax clarity and powerful library support. We also ensure that future maintenance and support is swift and sure.
Exclusive Python Team
You need to ensure a full focus on your projects for complete and seamless delivery. At NEX, we provide a dedicated Python development team for every client. We pre-screen every resource prior to onboarding them and provide you with a complete control of the team structure which ensures your involvement in replacement or withdrawal of resources as per your requirement. We also ensure that our working time schedule is adjusted to your time zones to ensure continuous availability of resources.
Extended Scalability
As applications evolve, the need to enable horizontal scaling becomes critical to ensure seamless performance. Our Python Django Development team leverages WinPython, Cpython, PyPy and Jython based on your environment requirement. These technologies help us ensure consistency and simplifies processes enabling us to predict runtimes.
Ease in MVP Delivery
When you need to test your product performance it is important that you evaluate its viability against an actual user base. Python is ideally geared to help you deliver a minimum viable product (MVP) against the actual user base, as required, in a cost-effective manner. NEX, specializing in Python development in India, delivers a part of the value to indicate an early ROI and also get acclimatized with market trends.
Methodologies & Infrastructure
When you plan to imbibe excellence in your application delivery, there is a need to define efficiency in methodologies and your technology infrastructure setup. Our team specializing in Python development in India is geared to provide you with a ready to use IT infrastructure. We are also able to include subject matter experts in our resource team as additional support when required. Our expertise and experience enable us to adapt to methodologies and processes on a need basis
Technology stack
When you outsource your Python Django Development to NEX you can leverage our comprehensive Technology capabilities we have on offer. Our Technology Stack includes:
Databases
Libraries
Frameworks
Tools & Utilities
Framework and Tools
At NEX, a python development company, we have leveraged our expertise and experience to identify and develop the ideal framework for your Python development needs. Our in-depth understanding of this multi-paradigm programming language has helped us collate the whole gamut of best performing tools that will help you generate benefits to help augment your application development process.
Django
Native Python
MVC framework
Object Relational Mapper
SQLite, MySQL and Oracle
Flask
Lightweight "microframework"
BSD license
Flask-extension
No default database
Zope
Classic development
Extensive native tools
Content management
Full blown object database
Pyramid
Lightweight, open source
Microframework
Fast deployment
SQLAlchemy add-on
Web2py
Agile rapid development
LGPLv3 license
Automated admin interface
Portable database driver
Tornado
Asynchronous networking
Non-blocking web server
Widely Scalable
RESTful APIs
Latest Updates
Beginners Tutorial for Hadoop File System with Python
Hadoop Distributed File System (HDFS) is a first and the essential concept of Hadoop. It is a Java based distributed file system. The design of HDFS is based on Google file system and is used to store large amount of data on clusters of commodity hardware. Also known as the storage layer of Hadoop.
Read More
Some of our clients