TRUSTED BY
GLOBAL CLIENTS
Share us your requirements, We'll get back to you soon
Expert Pyramid Framework Consulting Services
Partner with NEX Softsys for your pyramid framework consulting needs and experience the perfect blend of talent, technology, and transformation. Our expert Python Pyramid Developers and innovative solutions help businesses grow and succeed. With over 20 years of experience, we have the skills and knowledge to find the right fit for your unique business environment. Outsource services from a certified Pyramid development company for reliable solutions.
Our Pyramid framework consulting services include various activities such as project planning, architecture design, development, testing, and deployment to help businesses build high-quality web applications cost-effectively. As a certified Pyramid framework consulting partner, we offer training and support services to get the most out of the Pyramid framework. We are the right consulting partner to give your business a leap.
Why Choose Our Pyramid web application Development Company?
Get your app built with our Pyramid web development services. We help you create custom Pyramid-powered applications and support your future innovations. We deliver secure, fast, and easy-to-use custom solutions that are perfect for businesses of all sizes. Our end-to-end development services that drive enterprise growth are available at a competitive price.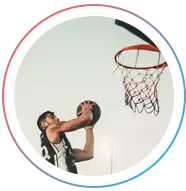 All-In-One Services
Our proficient and dedicated Python Pyramid Developers provides exceptional pyramid framework consulting services to ensure your project's success. We offer expert guidance, migration, and integration services, enabling a smooth transition and minimizing potential disruption. We also provide comprehensive IT assistance to ensure your project without any issues.
Web Design and Development
At Python Pyramid Framework Development Company, our highly technical experts use Pyramid framework, a fast and efficient Python web framework building high-quality, marketing-driven websites and web apps that deliver seamless user experiences. With comprehensive knowledge and experience in various fields, we provide the necessary maintenance to optimize your digital presence and boost your website's performance.
Pyramid for Desktop Application
Our professional team develops custom, error-free Pyramid desktop applications that handle various business tasks using advanced technologies such as machine learning. We tailor solutions to your needs and challenges, ensuring a responsive, quick, and dependable performance that helps you achieve improved outcomes.

We Deliver Pyramid Web Development Services Across
USA | Canada | UK | Germany | France | Singapore | Italy |
Israel | Australia | Japan | Netherlands | Sweden | Switzerland | Norway

What Sets Pyramid Web Framework Development Apart
Build better web apps with our Pyramid web framework development services. Pyramid is not just any old framework, it lets you select your preferred features, and it's one of the only two Python frameworks currently compatible with Python 3. If you want a tool that gives you flexibility and an up-to-date technology pyramid is the way to go. It is the ultimate choice for web development that offers everything you need to build robust and unique web applications.
The ability to scale your application from small to large apps without ever holding you back makes it stand out as a Python web framework. With a unique set of features and documentation, it provides everything you need to build apps of any size without switching to another framework.
Simplicity.
Reliability.
Easy to use.

Minimalism.

Noticeably fast.

Open-source license.

Up-to-date documentation.
Python Pyramid Framework Services Company That Stands Out
NEX Softsys, the mastermind Python Pyramid Framework Services Company, brings your ideas to life with unbeatable web development services. We have assisted countless businesses in their digital journey by providing cost-effective, time-sensitive solutions. A team of top engineers is ready to bring your vision to reality. Discover what makes us the most sought-after company for professional Pyramid services.
Versatility
Our Python Pyramid Developers agility and expertise in navigating the ever-evolving tech landscape sets us apart. With over 20 years of experience, we bring rich skills and innovative solutions to help you succeed.
Holistic Product Development
Our full-stack product development company delivers top-notch quality, on-time delivery, hard work, and unwavering dedication to ensure your success. Let's team up and make your digital dreams come true.
Agile Approach
At our company, we don't just follow trends! We set them. Our agile methodology ensures we are always one step ahead of the game, adapting and evolving to the ever-changing tech landscape. Trust us to deliver results that exceed your expectations.
Unique Engagement Models
At our company, we believe in personalized solutions, which is why we offer flexible engagement models that cater to your business's unique needs. With our commitment and expertise, we'll embrace your project as our own and help you achieve success beyond your expectations.
Expert Pyramid Solutions
We help your business flourish with our top-notch pyramid development services. Experience bespoke solutions that drive growth, improve ROI, and enhance customer satisfaction.
Data-Driven Solutions
Our state-of-the-art business intelligence solutions have propelled thousands of enterprises toward success, and we can do the same for you.
Why Pyramid Web Application Development Framework?
Built with Python, the Pyramid web application development framework is like a Swiss Army knife for web development. The open-source framework is versatile, powerful, and the right size to handle any project. The framework strikes a perfect balance between extremes of mega and micro frameworks. It's like a trustworthy solution that helps you get started quickly and provides a scalable architecture that grows with your application. And best of all, once you finish building your application, you can relax knowing that it will stay finished and will not need constant maintenance.
Advance framework
Pyramid is an ideal web framework that runs seamlessly on Python 3. You get the best of both worlds - the simplicity and power of Python with a robust web framework.
Supportive community
Pyramid has a dedicated support community providing prompt and helpful assistance to all users. It vibes a supportive and collaborative environment.
Tested to the Top
Pyramid's rock-solid framework guarantees fewer bugs and smoother project flow.
Documentation
Comprehensive documentation that caters to newcomers and experts alike.