TRUSTED BY
GLOBAL CLIENTS
Automated Software Testing Solutions
Even if you have a great product idea for software, the solution is incomplete without quality testing. When you want your software to be top-notch and recognized as a market leader, you need to spend a lot of time testing and fine-tuning the product before release. At NEX Softsys, we understand how crucial testing is as a part of the software development process and take every step possible to deliver highly functional, error-free software. With our QA automation testing services, we also reduce the time spent on testing and quicken the time to market with efficient and automated solutions.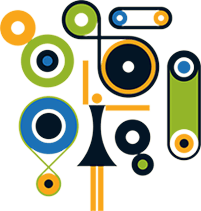 Test Automation Services to Enhance Expertise
Our Automated Testing Services welcomes your participation in every delivery phase. We collaborate with you to understand your objectives. Based on that, we design the strategy and define timelines to suit your need. Our involvement ensures that your resources need no longer divert their expertise for maintaining test automation processes but focus on offering quality deliveries to your customers.
Develop Automation POC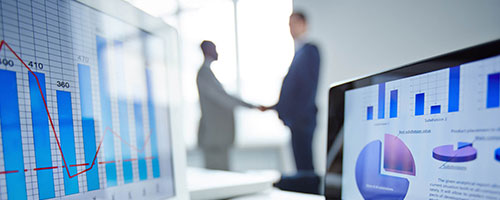 NEX Softsys offers foolproof Test Automation Services. To demonstrate our thoroughness of approach, we develop Proof of Concepts to help you gather an understanding of the advantages gained and real-time usage offered by our QA Automation Services.
Based on our discussions with you, we identify and work on test cases that cover areas specifically aligned with your strategic objectives.
We look through your usability and define various test scenarios.
We identify the possible areas of trouble and design scripts to test them more extensively.
We analyze the output and present a report with our possible findings and suggestions.
Pilot
At NEX Softsys, we understand that every development process is different and the functionalities of the software, even in the same industry, varies a lot. With that in mind, we provide custom Test Automation Services to suit your pilot. Here's our pilot approach for our QA Automation Services:
Analyze and understand your software scope, tools used and environments.
Set up the testing environment, like a workspace, for the pilot.
Defining the requirements of the project and analyzing them in the test environment.
Conduct specific tests based on the risk zones to double-check and ensure security and performance.
Share us your requirements, We'll get back to you soon

Test Automation Services Approach - NEX Softsys Way
Every growing business must ensure it gets the best quality assurance testing services, and a well-organized and well-defined approach is the place to start.
Our QA Automation Testing Services provide the right balance of stringency and transparency. Our team has the needful tools, software and tech support to provide holistic QA testing services. Apart from our resources for testing, our team is also well-experienced to handle any challenge during the testing and work smoothly with the developers to fix any issues.
Let our Automated Testing Services help you imbibe the best practices of QA automation and increase the effectiveness of your software testing process.
NEX Softsys - Prominent Automated Testing Company Expertise
Web Testing Automation
In the age of the Internet, Web applications are your primary interface to harness customer attention. You need to ensure the speed, user-experience quality and performance of your web applications to retain engagement levels of your target customer and maintain healthy business growth.
The QA Automation Services team at NEX Softsys is equipped to provide a complete range of automated web testing services, including:
Functional Testing
Regression Testing
Integration Testing
Acceptance Testing
Cross-Browser Testing
Use Selenium WebDriver Java and JUNit Tools
Mobile Testing Automation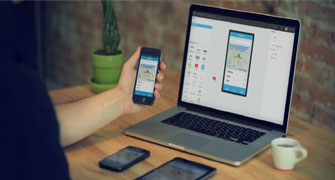 As many consumers now prefer to interact with businesses on mobile phones, it stands to reason that mobile testing services should be given top priority.
Our Automated Software Testing Services team at NEX Softsys comes up with a customized framework for testing your mobile app on different devices, environments and operating systems to optimize its performance. Some of the other benefits we provide include:
Selenium testing for multiple browsers and platforms.
Appium testing tool for vendor frameworks.
LambdaTest for cross-browser testing and geo-location testing.
Robotium Open source test tool for Android apps.
Real-time testing on various devices and operating systems.
Scriptless test recording for the understanding of non-technical employees.
Cloud storage testing and security testing for various certifications.
API Testing Automation
Testing the APIs of the software is essential when you want to leave no room for any errors with your software.
NEX Softyss QA Automation Company tests robustness, responsiveness and functionality of individual APIs and their related features to ensure a smooth user experience. Our automated API testing services include:
Integrated testing of the API with the rest of the software.
SOAP and RESTful API testing.
Functional testing.
Leverage Postman for API testing.
End-to-end testing of the API right down to the formats of data and communications.
NEX Softsys Automated Testing Company Quality Assurance
At every turn new technology is coming, and businesses are doing their best to keep up with it. Add to that the increasing expectations of customers, and companies always have a big challenge on hands. NEX Softsys is the right partner to take you from being lost and confused to clear and directional. With our technical expertise and domain knowledge, we can quickly develop software and speed-up testing time and take the product to market faster than your competitors. With our proven QA testing services and world-class best practices, deliver robust, user-friendly applications.

Optimize
We optimize the approach to the automated software testing services and devise the design based on your end users to minimize the testing procedures and testing time.

Automate
Test automation services at NEX Softsys use automated techniques, which reduce defects and speed up the development process.

Analyze
The Automated Testing Service utilizes the power of AI to analyze detailed patterns of defects and identify how to prevent them from happening again.
QA Automation Testing – Your Business Needs it
Even after trying your best to deliver the software loaded with features and zero bugs, you may be frustrated to see complaints from user about functionalities and experience. When such defects occur, they can disturb the user experience and can harm your future.
It usually happens when you rely too much on a manual testing process to identify and correct errors. You need a lot of automated testing, which identifies common errors much faster than manual testing. Conducting such defined and targeted tests will help eliminate any issues that may affect your software at large. With our automated software testing services, we use custom automated testing conditions and user stories to detect various such instances of problems in software.
You can increase the performance of your software in a shorter time and provide the best possible user experience with our QA automation testing services, this helps ensure repeatability and scalability to accommodate tasks, identify recurring defects and improve overall software quality.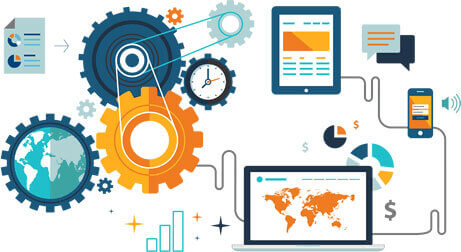 Pave way for scalability
Identify repetitive tasks
Improve the overall software quality
Minimize the risk-free areas
Reach the market faster
Improve your ROI