Fill the details and We'll get back to you soon
Strengthen Your Value with Big Data Development
With the staggering volume of data increasing every day, it can be unnerving to make sense of the insights. Many companies find it a monumental challenge to extract meaningful insights from data collected from multiple sources across different repositories. That's when they realize they need of worthy big data analytics solutions to support their data ventures. As a pioneer in big data services, we help you manage any big data challenges with ease.
Backed with powerful big data tools, robust open-source platforms and a decade of experience in working with big data, our Big Data Solutions can help you to break down the massive data into understandable chunks with valuable insights.
Discover Business Potential with Big Data Solutions
Harnessing the true potential of big data can help in the acceleration growth of your organization and a noticeable increase in operational efficiency. There are many facets through which businesses can benefit from big data starting from Human Resources and Marketing to Finances and Inventories. We provide Big Data consulting services and help you to implement advanced big data strategies at a reduced cost that supports your decision-making process.

Predict Opportunities with Data Analysis Services
Tap into the power of hidden patterns, unearth the data insights, eliminate unnecessary risks and take bold, data-driven decisions in your everyday business operations.

Fast and Flexible Solutions
Take advantage of the real-time data analysis to get quick insights that can be the game changer of your current business strategies and marketing campaigns.
Secure and Scalable Data Warehouses
Do away with the worries about the mountains of data you have and get your hands on the scalable warehouses that keep your data protected from unscrupulous activities.

Increase Your Business Intelligence
Achieve high levels of business intelligence by combining machine learning and artificial intelligence with big data analytics to create a structured approach to gather data insights.
Big Data Solutions to Reshape Industries
A structured approach to big data analytics is highly essential to bring order to the chaotic data collected. With the data increases in volume, velocity and diversity, the organizations which can manage big data are the ones that gain the competitive edge. We bring to you our big data development services that provide end-to-end data management and analytics that helps in understanding data and make better business decisions. Big data has applications in every industry and we have experience in delivering big data analytics solution to industries like Healthcare, Infrastructure, Energy, Technology, Media, Telecoms, Aviation, Finance, Education and Public Services.
Optimized Data Warehouses
If you are staggering under a massive volume of data unable to get proper insights, then it is essential to restructure your data warehouses to handle the enormous data volumes. We create a smooth flow of structuring the data obtained from multiple sources before it is processed for analysis. This data pathway helps to ensure that the quality and the authenticity of the insights, which makes an impact on your business decisions.
Data Archiving
ELT Offload Architecture
Datastore, Governance and Security Management
Self Service BI / Discovery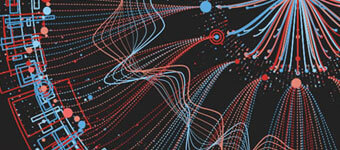 Healthy Data Lakes
Unlike the traditional data warehouses that store the data in separate files and folders, a data lake has a flat architecture holds the collected in a single repository. When you want to use a portion of these data for analytics, it is a challenge to pick and process the data from these lakes. Through our big data services, we help in building a system that identifies the required data, quickly converts it into manageable chunks and process the information.
Strategy and Roadmap
Prototyping and Tool Evaluation
Data Integration, Access and Services
Construction & Go-Live Enablement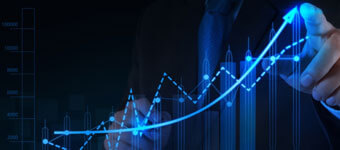 Quick, Real-Time Analysis
There is a particular section of data that loses its importance after a specific time. These kind of data are valuable for real-time analysis to quickly make changes to your ongoing strategies and get the best out of the situation. We set up the analytics platform to monitor the inflow of data, perform quick real-time analysis on such data and gather insights that can be quickly put into action.
Real-Time Ingestion
Continuous Data Monitoring
Scalable Data Processing and Storage
Analytics, Dashboarding and Alerting
Big Data Development Services
Our data engineers and data analysts will work together to create a structured approach to convert the raw data into meaningful insights that helps you to take control of the data environment. We deploy data strategies, develop roadmaps and milestones, enable blueprints and combine it with the operational tasks to get the best out of the data. We use high-quality big data analytics and visualization techniques to make ground breaking discoveries through data analysis. Partner with us to acquire big data solutions that keep you at the forefront of your industry.

Managed Big Data Engineering
Deploying the right tools and hardware according to your data goals is highly essential. That's why our data engineering team performs groundwork in understanding your requirements and employs the right hardware, ETL systems and complete the tuning of the hardware and software for seamless operation.

Powerful Data Algorithms
Our data scientists are highly talented in discoveries of customer behaviour, facts about target segments and better insights into the user opinions. We are specialized in creating algorithms customized to your industry and your specific services to build an automated cross-functional system.

Integrated Data Applications
We help in creating customized dashboards and integrate tools and applications to your central data analytics solution platform for optimal performance. We integrate data warehousing service providers like Hadoop, data management tools like Qubole and use BI data tools like Pentaho and Cloudera to ensure high efficiency and smooth working with the data analysis applications.
Advantages of Big Data Solutions
Big data solution helps organizations to realize new levels of work efficiency, discover growth opportunities and have adequate information on customer insights. Big data applications have found its way into every kind of industry, helping them from logistics and warehousing to web search trends and weather forecasts. We offer strategic guidance to create a roadmap for data management and implement intelligent big data analytics platforms that show you the true capability of the data that aligns with the organizational goals.

Best Data Investments
According to many experts, investments in big data is amongst the most-fetching returns. In the long terms, big data systems reduce the strain on the IT teams, provides solutions to polish the IT landscape and mitigate risks by detecting security threats that put the organization in jeopardy.
Keep Up with Current Trends
The best way to keep up with the fast-changing pace of the industries is through data. By employing predictive analysis and batch processing of data, you can tap into undiscovered insights and keep your organization ready for the change to descend. On a smaller scale, you can identify valuable customer insights and use it for promotions.
Better Customer Service & Revenue
Personalization is the buzz word of the online industry and you can provide highly personalized services to the right customers only through big data. You can increase your customer satisfaction, close more deals swiftly, add value to your customer interactions and grow your revenue.
Big Data Approach
Big data analytics is not just about monitoring the tools and managing secondary applications. Big data lets you focus on improving the functionalities and development opportunities that enhance the overall performance of the organization that includes a better working atmosphere for your employees and resources that identifies the right ways to connect with the customers. NEX being one of the top big data analytics solution providers in India, creates strategic roadmaps to reach your long-term organizational goals with data-driven insights.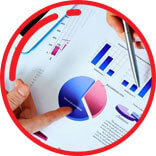 Big Data as a Services Model
To churn the best possibilities from big data solutions, our data scientists, data engineers and data analysts work with you to build the hardware and software structure that handles your high volume data information.
We provide big data consulting services where start with determining the system architecture and choose the big data services provider that meets your budget and is scalable to meet your future expansions. We optimize the platform and connect with multiple data sources and data management system to seamlessly perform analytics at a quick speed with less power consumption.
Our team performs performance testing to provide the optimal end-to-end data management and analytics platform according to your data needs.
Our big data analytics services model includes:
Deciding the server, storage and system information
Choose the best-suited big data service platform
Connect multiple data sources and optimize the interactions
Perform various testing to weed out the issues
Monitor the functions and build the presentation layer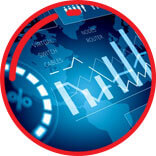 Powerful Big Data Analytics Solutions with Robust Infrastructure
It requires specific expertise to set up the big data infrastructure that creates a secure strong and backend. A scalable and robust big data infrastructure can handle any massive loads, work with any down time and perform fast real-time analytics all of which are essential to for decision making.
We only employ the best resources for setting up the big data infrastructure like AWS, Google and Microsoft Azure. We leverage the top BI tools to set up the ETL pipelines to ensure seamless operations from the time of data collection to data analysis. Our big data infrastructure services include:
Installation & Configuration of Big Data Clusters
Configuring/Consulting for Optimum Performance of your Cluster
Multi-cluster integration and Secured data access to IT infrastructure
Real-time Monitoring, Disaster recovery for your Clusters
Configuring Big Data Analytics and Solutions
The big data analytics platform is made user-friendly only when it is customized to the service needs. Further, a proper analytics platform can help in understanding the target customers and deploy these findings in your marketing strategies. Big data can also empower your employees with information and change the way they approach a problem.
We help in setting up the platform according to your current data goals and also provide provisions to include more tools for plans. We build customized dashboards for specific applications and incorporate proven scientific methods that promote organizational growth.
Employ industry-specific KPI data tools
Regular assessment for optimal architecture and enriched technological deployments
Include machine learning and artificial intelligence techniques with the data analysis
Facilitate no-delay access of data from data lakes and data warehouses
Help in the conversion of legacy application to modern systems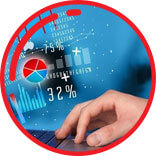 Provide Big Data Maintenance and Support
When the diversity of the data applications increases, it is best to enlist the support of a reliable data team to make the changes according to the current industry scenario quickly. This move can make all the difference to gain a competitive advantage as the right time and the proper mode of channelling these data transformations could impact the entire organization.
As a part of our big data development services, we provide big data maintenance and support where you will have access to an expert data team to facilitate quick deployment of such development. We regularly monitor to find out ways by which the data pipeline can be optimized better. We also check the critical components for data security and resolve any issues with no or minimum downtime.
If you want to excel in your industry backed by big data as a service and solutions, then get it touch with us at info@nexsoftsys.com
Latest Updates
Analytics on Cloud: PrestoDB
PrestoDB is a fast analytic SQL engine for querying big data of any size. Presto was developed by Facebook in 2012 to run interactive queries against their Hadoop/HDFS clusters and later on they made Presto project available as open source under Apache license.
Some of our clients