Fill the details and We'll get back to you soon
Fill the details and We'll get back to you soon
Versatility in Big Data Development Team
Your Business today is witnessing a huge inflow of data in multiple formats, from varied sources, and is being processed at incredible speeds. Along with handling and making sense of this data, you are also challenged with the need to store and maintain this huge volume of Data. The multi-talented team at NEX, a firm handling Big Data Analytics Solutions will help you harness the potential of this huge volume of data in the right way. Our Big Data Solutions are curated to help you revisit the conventional storage and architecture models in your enterprise. You can now leverage the full capability of our Big data analytics services to derive best benefits for your business.
What Big Data Earns for Your Business
The growth potential of your business is defined by the efficiency you display in handling data. At NEX, a Big Data services company, we help you define a data strategy that ensures the optimum usage of the huge volumes of data made available to you. Our Big Data services is geared to help you save costs, expedite your decision making process, understand customer analytics and market trends to design new products as well as monitor online presence of your business.

Effective Analytics to Inspire Action
Our Data Analytics services help you to do more than just view insights. It helps you make valuable predictions and move ahead of your competition.

Fast and Flexible Solutions
At NEX we provide expertise in Data Analytics Consulting that ensure you get to work with solutions that are customised specifically for your business needs. These solutions are fast as much as they are flexible facilitating easy mobilization.
Secured and Scalable Value
Every data earns additional value for your business. Our Big Data Services are geared to help you understand how you can channelise that value, scale it sufficiently and ensure its security to safeguard your business interests.

Leverage Customer Intelligence
Customer insights help in augmenting your business strategies making them more relevant and tactile. Our Big Data Solutions ensure you can leverage techniques to improve customer proximity and enrich your strategies.
Service Offerings
The digital world is a complicated mesh of data. The growth of this huge volume of data at an unimaginable pace is leaving businesses enmeshed in a tangle of data worries. The big data application development services at NEX works with you to deliver streamlined processes ensuring that your business stays away from this mess. Our Big Data Solutions help you improve the efficiency of your business operations. As an evolving name among big data service providers, NEX ensures you design the ideal data strategy that will help you derive insights and define your future roadmap. Partner with NEX to deliver the following advantages for your business:
Ensure EDW Optimization
The increasing volume of data inflow requires you to restructure your enterprise data warehouse and optimize it to meet the growing demands. NEX, a firm offering Big Data Solutions in India, provides this crucial EDW Optimization service to help you unify incoming data from multiple sources into a central data repository, ensure information quality and access as and when required. Our big data services company provides support in:
Data Archiving
ELT Offload Architecture
Datastore, Governance and Security Management
Self Service BI / Discovery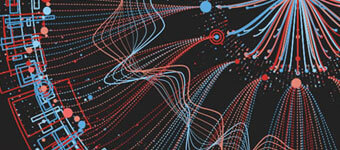 Maintain Data Lakes
Traditionally Enterprises have faced the challenge of working with Data existing in silos. Getting the right data from the huge mass of available information and leveraging them to achieve your organizational mission needs better repository alternatives than what Data marts or warehouses provides. Our Big Data Analytics Solutions helps you handle this conventional issue by building and maintaining Data Lakes for managing your business data. We provide:
Strategy and Roadmap
Prototyping and Tool Evaluation
Data Integration, Access and Services
Construction & Go-Live Enablement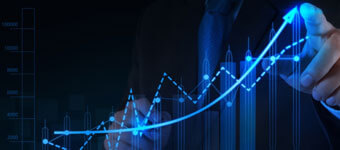 Define Stream Analytics
Let your business leverage the benefit of real time data stream analytics. NEX offers a critical Big Data Solution through its Stream Analytics service offering. Subject your real-time data to a continuous process of monitoring and derive analytics to be able to act on any event as and when it occurs. The Big Data Analytics Solution from NEX provides you with support in:
Real Time Ingestion
Scalable Data Processing and Storage
Analytics, Dashboarding and Alerting
NEX Solutions
When Data is varied and voluminous, you need the right partner to help you organize, channelize and optimize it to help you garner the maximum benefit. At NEX, a provider of Big Data Solutions in India, we have honed our expertise in helping you deliver the right value from your data. Our Big Data Application development Services understands your data strategy needs and customizes every solution to cater to your unique requirement. Partner with NEX and leverage our experience of delivering data analytics solutions to build your strategy and move ahead of the competition.

Enhance Efficiencies with Managed Big Data Services
As Business leaders in the Big Data age, your role will need to evolve to include responsibilities that will direct the data disruption in your favour. As a provider of Big Data Solutions in India our data analytics consulting repertoire includes grooming businesses to use Big Data analytics and evolve as major agents of change.

Simplify with Advanced Data Analysis Platform
Your data is useful only if you know its best use. Our Data analytics solutions helps deliver a platform that simplifies, measures and extracts the true value of the information thrown at you to complement your business objectives.

Flexibility with Complete Data Warehousing Solution
As the information explosion continues, adopt a more flexible and comprehensive data management solution for your business. As a Big Data service provider, NEX offers complete data warehousing solutions using HADOOP to store, run and utilize your data assets efficiently.
NEX Advantage
When challenged with the need to understand the best way to store, analyze and mobilize the huge volumes of data in the best interest of your business, you need experience and expertise to help you address them. Our Big Data Analytics Services is supported by an excellent team of Big Data experts who understand this crucial business need and help you deal effectively with the data growth.

Emphasizing on Experience
NEX offers years of exhaustive experience to help you collect, store and manage unprecedented data volumes. We use proven technologies and solutions to help you integrate data from disparate sources, validate that data and generate vital insights to accelerate business growth.
High Performance Integrated Platform
When data volumes are immense, maintaining a strong strategy to manage that data is critical to deliver value. At NEX we develop and deliver a high-performance integrated platform to help you build a strong data architecture that inspires insights and builds significant momentum to propel your business plans ahead of all competition.
Cost-effective Solutions
Maintaining Big Data Solutions often becomes a costly endeavor. At NEX, our solutions providing data analytics services are curated to contain costs ensuring that they do not infringe too heavily on your business budgets. We however, ensure that quality is not compromised. Our budget-friendly solutions make sure that your business continues to gather benefits from its Big Data initiatives
The NEX Approach
When you focus on enhancing your application performance it is expected that you would like to see it evolve into delivering more than just monitoring and alert functionalities. Big Data helps you do this crucial outcome and NEX shows you how. Our Data Analytics Services guide you with our defined approach in achieving instant insights on your complete data. This eliminates the possibility of biases developed from sampling or filtering of data.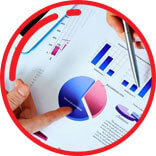 Our Process Approach involves:
Expert Big Data Strategy Consulting - Working with experts help you identify meaningful insights from your data which help in Strategic & Technical decision-making. We help you churn out best opportunities and possibilities out of your raw data which enhance the quality of organization's operations.
Our Big Data Strategy Consulting is based on your technology landscape, and is designed in accordance to your preferences and aims. Our Certified Big Data team is also experienced in consultation of Cloud Deployment, Cloud Infrastructure migration using prominent cloud vendors like, AWS, Google Cloud Platform, Azure etc.
We help organizations to grow exponentially by harnessing the true power of Big Data through our technology expertise in Big Data platforms, MPP Database, Cloud Storage Systems and many more.
Our Consulting Services include:
Understanding the use cases based on user stories
Business requirements analysis.
Designing/Consulting application architecture
Defining Technology Stack
Delivering Proof of Concept
POC Deployment, UAT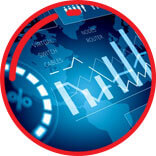 Infrastructure Support for Big Data Setup
Most organizations shy away from establishing a Big Data Setup owing to the lack of expert resources in setting up the infrastructure support. At NEX, a big data services company, we offer you all relevant support in maintaining, running and managing the adequate infrastructure for a hassle-free Big Data Setup.
We have received numerous positive feedbacks from clients as we have helped them successfully setup cloud infrastructure. As, our Big Data team is experienced in Cloud Deployment, Cloud Infrastructure migration using prominent cloud platform vendors like, AWS, Google Cloud Platform, Azure etc. Our best practices & recommendations help you build the ideal Big Data Infrastructure and offer the right support for maintaining it in premise Infrastructure or IAAS.
We offer following services in Big Data Infrastructure Support:
Installation & Configuration of Big Data Clusters.
Configuring/Consulting for Optimum Performance of your Cluster.
Multi cluster integration and Secured data access to IT infrastructure.
Real-time Monitoring, Disaster recovery for your Clusters.
Big Data Development Maintenance and Support
As Data diversity multiplies, it is always beneficial to enlist the right support that helps you in accessing and channeling that data to build insights and expand your opportunities. At NEX, our service repertoire includes proven capabilities in helping you deploy, develop and maintain the Big Data implementations
Our Custom framework and ready to use utilities make the process of development and deployment fast development and error-free. Our custom data connectors make the data flow between Big Data tools and multiple file formats, database systems and packaged enterprise applications easy. Our Big Data Service ability also extends to addressing critical functional components of Big Data like Data Provisioning, Data Management and Data Consumption.
Our Big Data Support services include:
Custom Application Development
Legacy Application to Modern Application conversion
Big Data App Integration with Other tools.
Existing Data Lake, Data Warehouse integration and Support
Lossless Data migration services and support.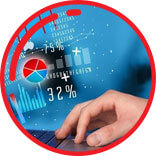 Big Data Analytics and Insights
To identify opportunities and promote growth, you need to garner insights from information. Analytics is the key tool that makes sure that you are able to collate crucial insights. At NEX, we help you do effective Data Analytics, which eventually promotes growth. Our Big Data and Data Science team helps organizations across the globe to apply proven scientific approaches to their insight data.
Our Big Data engineers are proficient in industry popular tools like QlikView, QlikSense, Tableau, SAS, R, IBM, Cognos, Azure ML and several others. This distinguishes us from the others in the Big Data service provider industry.
Latest Updates
Understanding the Promise of Big Data Processing with Apache Beam
Recently, there has been a war going on between several big data processing framework such as Apache Spark, Apache Flink , Apache Storm etc. but it's hard to say which one is better since these frameworks are evolving at a very fast pace and come with their own pros and cons.
Some of our clients