Rapid IT Solutions Delivery and Agility with DevOps Services
Is a bunch of your employees doing the same set of repetitive tasks over and over again? Do you think that your organization is wasting valuable time with these tasks? Are you tired of managing miscommunications and conflicts that eventually affect delivery?
All of such instances can put a huge deter on organizational efficiency and the ROI. When you want to make the most of your employee's time, you need structured processes, productive systems and clear communication channels that solve such major issues.
At NEX, our DevOps Engineers will be at your side to help you scale up and achieve your goals faster. Our experienced DevOps team will help your team navigate through the tricky ways of project management and help to establish a streamlined system.

Improve Code Deployment Cycles
Often, the snags in the development are due to minor issues and missed communications. This is why our DevOps Engineers will help accelerate the process of deploying and deploying the code, while optimizing the flow of the product to shorten the time to market.

Seamless Product Flow
It is often the case that deployments fail because of errors in programming that can mess up the development and push over the deadlines. Our team of Devops engineers work diligently to mitigate such disruptions with shorter development cycles that speed up the whole process.

Innovative Product Ideas
Make innovative ideas a part of your product planning with our DevOps service team by your side. We help to brainstorm and come up with smart ideas that set the trend in your market and position you at the vantage.

Share us your requirements, We'll get back to you soon
We Deliver DevOps Managed Services Across
USA | Canada | UK | Germany | France | Singapore | Italy |
Israel | Australia | Japan | Netherlands | Sweden | Switzerland | Norway
NEX, one of the most Proficient DevOps Service Providers
Our certified DevOps experts are trained to help you maximize your performance as quickly as possible by identifying problems at its roots. Our experts have the caliber to transform your IT operations with high-tech DevOps automation services. NEX Softsys DevOps Solutions give you an edge over competitors by helping you create faster, better and lower-cost products, which automatically strengthens the bottom line of your business.
DevOps Automation Services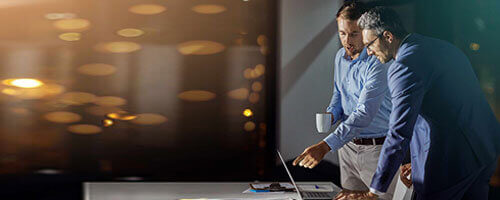 Our DevOps Services India helps our customers to improve employee performance, reduce recurring tasks, and optimize everyday tasks. Our team comprises of experts from different fields like Docker DevOps, Chef DevOps and Puppet DevOps who work together with the prime focus of improving your operations with automated solutions and reducing the errors.
DevOps Consulting Services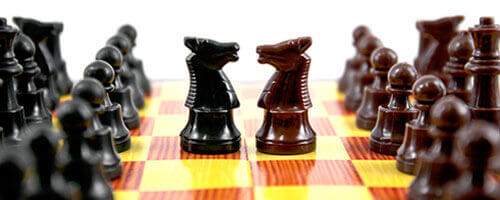 Through DevOps consulting services, we can help you create a comprehensive strategy to implement DevOps in your existing operations. Our DevOps engineers with guide you to effectively solve problems and maximize your profits.
Application Managed Services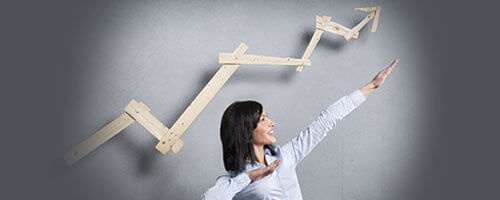 You lose a significant portion of your productivity by just switching and referring to multiple applications online. We help to seamlessly integrate various digital applications across all departments and provide assistance in managing them. We ensure continuous delivery of your IT process and help make the product faster and better.
Cloud Managed Services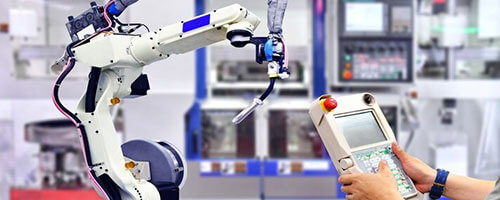 With a cloud platform, your employees will be in a position to quickly access the data, store them, edit them, share them and modify them without any frequent database issues. We design the architecture and create codes to integrate a reliable cloud platform (link Amazon or Microsoft) with your required application which, lets you manage your project with high speed and agility.

Access to Skilled DevOps Engineers
Organizations spend so much time and effort to invest in experienced employees, expensive software and a hi-tech workplace. However, when all these elements aren't brought together, such investments go futile. To ensure a beneficial experience for customers, our skilled DevOps engineers will help you change the way you manage your IT operations. With the implementation of DevOps managed services, your employees can make better use of the resources available to them, helping to achieve business excellence.
Improved Communication and Collaboration
We communicate regularly with your team and assist them in communicating between them so that everyone is aware of the progress. It also fosters team collaboration and a better understanding of the overall process throughout the team. When the whole team is on the same page, it avoids any delays or knocks due to human negligence.
Eliminating Pain Points
As a well-known DevOps service provider in India, we have the experience to analyze your business proceedings, identify the pain points and deliver comprehensive DevOps solutions to manage them efficiently. We empower businesses to make smarter decisions by removing the pain points making it, easier to focus on the end goal.
Creating a Cultural Shift
DevOps helps organizations shift from the conventional approach of development to a more agile process. By combining agile with DevOps, you can notice a distinct improvement in the productivity of your organization and get rid of the issues that waste most of the time.
Extended Expert Team at Your Service
Our team of expert DevOps engineers will work with you throughout the project, analyzing and guiding from every aspect. We go out of our way to find out areas of trouble and suggest smart solutions to manage them, which helps to maximize organizational efficiency.
Curated DevOps Services
We understand your business, your employees and the overall functionality and based on which we curate DevOps solutions in India. We design the model of the DevOps services setup with these points in consideration to extract maximum efficiency.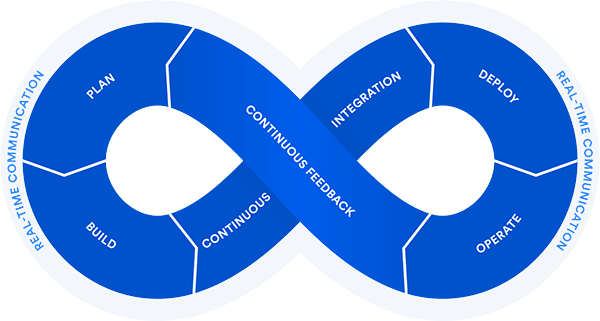 Smart Planning
We exercise extreme caution and attention to create a DevOps plan that is easily adaptable by your employees. We assess your existing practices and monitor the pipeline to build a plan for better working.
Efficient Implementation
NEX is a reliable DevOps service provider in India. Our team empowers the companies with continuous integration, DevOps services implementation as well as IT performance optimization.
Perceptive Improvements
No single process can fit your operations forever. Hence, we regularly check the processes and suggest some tweaks which will be better for the current working scenario or the particular project.
Our Value Proposition and Expertise
NEX has the technical capabilities and resources to implement DevOps solutions from India that match any business requirements.
Continuous development and deployment
Reduced technical risk
Adopting the agile way of working
Unified management system
Optimized performance delivery
High security and disaster management
Global presence with outsourcing services at global timings
Expert at project handling and management
Latest Updates
The Importance of Kubernetes in DevOps
Kubernetes and DevOps have turned out to be a power couple of clouds. Both run hand-in-hand for companies that contemplate developing sophisticated software and applications.
Read More
Some of our clients