DevOps Automation Services Optimized for Growth
DevOps is a methodology that blends software development and IT operations to enable faster delivery and deployment of applications, allowing for shorter development cycles and more frequent updates. Today's "always-on" market demands that businesses deploy changes – whether to production or testing environments quickly and efficiently. DevOps consulting services help companies achieve this goal by reducing the time to create new features and applications.
DevOps is highly relevant in today's business world. It becomes even more valuable when implemented correctly – something not all businesses can do because they lack the expertise or resources. NEX Softsys is one of the leading DevOps service providers in India, helping companies implement DevOps and reap many benefits.
We provide expansive DevOps managed services to help clients design, implement, and manage the benefits of DevOps technology. Here, NEX Softsys DevOps service providers are covering some of the main areas:
Business Strategy
We can help evaluate the potential benefits of DevOps automation services and identify use cases that will bring maximum value to your organization. We'll also help you build a business case so that you can make a well-informed decision about moving forward with a DevOps initiative.

IT Strategy
We'll work with your IT team to evaluate your current infrastructure and identify areas that could be improved by implementing a DevOps approach. Our DevOps solutions in India guide transitioning from traditional IT operations processes to DevOps to be implemented smoothly and promptly.
Technology Evaluation and Selection
We can assist with evaluating technologies, products and vendors so that you can make an informed decision. We'll help you assess open-source software options as well as commercial products from leading vendors such as Puppet, Chef, Jenkins, Bamboo and Ansible.
Share us your requirements, We'll get back to you soon
We Deliver DevOps Managed Services Across
USA | Canada | UK | Germany | France | Singapore | Italy |
Israel | Australia | Japan | Netherlands | Sweden | Switzerland | Norway
Our DevOps Services in India
At NEX Softsys, we pride ourselves on making DevOps consulting services accessible and affordable. We believe that DevOps is within reach of all organizations. Our team of experts, with 12+ years in the industry. We can help you get started or expand your existing DevOps practices.
The cost and complexity of moving to the cloud need not be an obstacle. Whether you need assistance with developing a new cloud-native application or migrating an existing application to the cloud, our experienced DevOps consultants can guide you through the process. Here are the common DevOps services India that our clients come to us for.
DevOps Consulting Services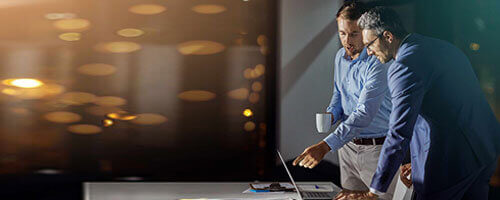 Our DevOps consulting services are designed to provide your organization with the skills and experience it needs to improve its current business processes. We can help you achieve your goals by providing you with an experienced DevOps expert to coach your team on the latest tools, techniques and best practices.
DevOps Roadmap & Strategy Creation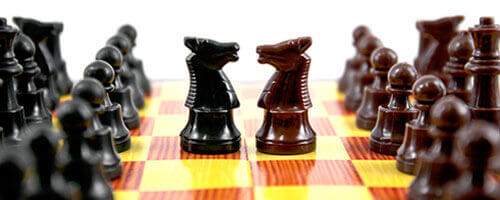 We have a ready-to-use pool of DevOps resources that can help businesses build, manage, and maintain their brand new DevOps culture. We can help you develop an integrated DevOps approach to redefine your existing business processes and create a solid and successful strategy.
DevOps Managed Services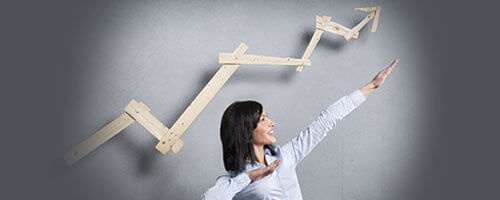 With our DevOps managed services, you can access the skills and experience you need to ensure that your business is maximizing its IT investments. Also, our DevOps service providers can help companies embark on their first major digital transformation project to ensure they get it off to the right start.
DevOps Automation Services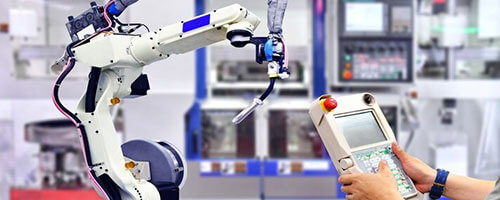 We deploy an approach that facilitates the fast delivery of high-quality software by aligning and automating people, processes, and technology. By bridging this gap, our DevOps services India brings teams together to improve efficiency, productivity and security, ultimately adding to the company's bottom line.

Let's Bring a Culture of Collaboration to Your Organization
DevOps isn't a product. It's a way of working, creating more efficient workflows between development and operations teams, and delivering better products and services. DevOps requires a comprehensive set of tools, best practices, and processes to assist your software development lifecycle. Our DevOps automation services are of immense assistance.
Shorter Lead Times for Projects
Many of our clients noticed that DevOps cut down the average time from development to production by around 40% to 70%. In other words, DevOps can cut down the time for a project to go from idea to launch nearly in half — something that businesses can't ignore with competition from all sides.

Faster Recovery From Failure
If you're doing DevOps right, you'll be deploying multiple times a day. So when there's a failure in the application, you can easily identify the problem, retrieve the latest version and immensely shorten the recovery time from such issues and failures during the development.
Bring Your People Together
DevOps develops a culture to bring together people, processes and technology. It focuses on the automation of the software delivery pipeline and infrastructure automation and continuous integration. The result is reduced costs and faster, more efficient delivery of software solutions.

Cut Repetition, Focus on Innovation
Continuous integration and delivery can help you get your product to market as soon as possible. This means there will be fewer manual errors when delivering software. You'll spend less time doing tedious repeatable tasks and more time creating new features for your users or customers.
Improve Your IT Value Stream with DevOps Solutions
At NEX Softsys, we believe that DevOps is designed to bring development and operations together in a shared culture. The goal is to improve communication and collaboration between development and operations teams to accelerate the time to market for new products and features while reducing the costs associated with errors and downtime.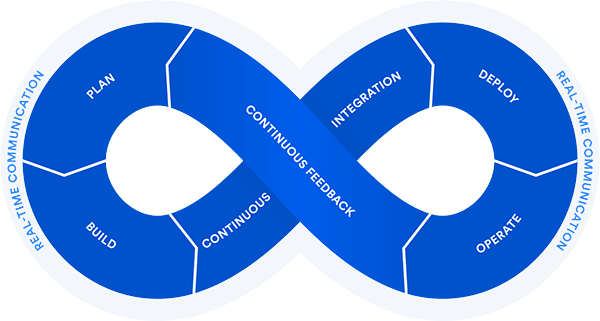 Improved Communication
Because DevOps is built around collaboration, we can lead to improved relations between these two teams in your organization. Our DevOps managed services can help improve communication and collaboration between development and operations teams.
Accelerate Time to Market
A streamlined delivery pipeline means you can get your code into production faster. And because you'll be able to deploy more often with fewer errors, you'll be able to turn around new features that delight your customers even more quickly.
Cut Down Costs & Downtime
By streamlining software delivery processes, our DevOps solutions India can lower the cost of software delivery by reducing errors and downtime due to manual deployment processes in your organization's IT value proposition.
DevOps service providers Delivering Business Values Faster
DevOps is a way for you to leverage existing investments in people, processes, and technology to deliver more value faster. It is also a way to drive higher customer satisfaction and reduce operational costs. And here is how our DevOps service providers have been helping organizations derive the maximum value:
Manage chaos by creating order
The shift from a project to a product mindset
Reduce costs
Improve visibility
Automate the entire software development lifecycle
Respond rapidly to feedback
Make changes quickly and confidently
Automate infrastructure processes
Latest Blogs
Admin
Software Outsourcing
Admin
Software Outsourcing
Admin
Software Outsourcing
Admin
Software Outsourcing
Admin
Software Outsourcing
Some of our clients