Fill the details and We'll get back to you soon
Leverage the Beauty of Python
Python is a high-level programming language that supports multiple programming paradigms with functional abilities. The design philosophy of Python enables to create applications with fewer lines of codes compared to the similar programming languages like Java and C++. The automated memory management and easy code readability enable developers to create applications quickly. Our Python developers are highly skilled and experienced to deliver applications that boost your ROI.

Open Source Language
Since Python is an open source programming language, there are a lot of resources available from the Python community. We leverage these libraries and resources for developing complex applications that make your product delivery shorter and efficient.

Assured Accountability
Python development requires a complete commitment to the project from the start, not to mention the groundwork needed. Our team of Python developers in India are devoted to the project and take complete responsibility to develop the application until it reaches the market.

Innovative Development
Our Python developers have a decade of experience in creating innovative solutions for application development using the latest technologies and resources. We build applications that let you recognize new levels of your organizational capabilities and perform exceedingly well.

Customized Flexible Solutions
As Python is entirely flexible from the initial development, integration and migration, we prepare customized solutions that reflect your customer's expectations, provides obvious answers and aligns your business goals with the software development. Our specialists will help you hire Python developers who are capable of offering customised solutions to the clients.
Specialized Python Frameworks
With our expertise in Python, we can guide you to choose the best-suited programming language for your application needs. Our Python developers in India are well versed in all the popular frameworks like Django, Web2py, Flask, Zope, CherryPy and a lot of other frameworks and its associated tools to deliver the perfect application. We create the required applications for organizations and small-medium businesses with integrations to connect your existing applications with the new project.
Let our experts handle the recruitment process to hire Python developers so that you enjoy the benefits of adding expert resources to your team.
Best-In-Class Python Application Development
Python is easy for development, maintenance as well as in the administrative side in many folds. It is one of the easiest languages to code for the developers and is better for the top management to use Python for application development as it easy to make modifications according to the new industry dynamics. Further, Python is easy to read, making it simple for any new developers and testers to quickly get onboard and start working on the project right away. We leverage this characteristic of Python – ease of coding and ease of use – to provide real-world solutions to your complex problems.
Python Web Development
We deploy the relevant Python frameworks for your web development requirements and Python libraries like Pillow, Scrappy, wxPython and Requests with associated utility tools to build an application that seamlessly works across all platforms.
Versatility in Coding
Python is widely known as an artificial scripting language that is best for developing data science related applications, GUI applications and web apps for desktops and mobiles. From small web applications to complex solutions for large organizations, we provide reliable and cost-effective solutions.
Proven Best Practices
We work towards making our services better every single time. We deploy only the highest best practices with Python development practised by global companies. This ability of ours ensures that your application is at par in the global market and gives a tough competition.
Python Maintenance & Support
When you have a support team on standby, you can quickly make changes to your application and improve its relevancy by the current trends of your industry. We provide a dedicated Python support team to help you with all the last-minute needs and keep the application healthy.
Seamless Integration
No matter the kind of applications you are currently working, you can easily integrate it with the new Python application. We ensure that both the applications run seamlessly without any difficulties and share the information between them in real time.
Elevated Business Intelligence
Python is not just another programming language like the others. It is one of the few identified languages that can be used for complex developmental needs, big data applications and IoT devices. We are experienced to handle any sort of new innovations you require in the development and deliver a feature-rich relevant product.
NEX Python Development Services – Where the best minds staff your projects.
Why Should You Outsource Python Development?
Since Python is an open source programming language, there are new developments and features introduced almost every day. To identify and make use of these advanced features, the developers have to stay in touch with the Python community and keep themselves updated about the new introductions. This is only possible with the dedicated Python developers like the ones NEX has. Hire our Python developers and you can see the wealth of knowledge and the hands-on experience they leverage to create intelligent solutions.
Assurance of Reliability
Leave your worries behind about the quality of your application development the minute you get our Python development team onboard and get assured results delivered to you.
Best Access to Resources
Do not invest in resources that are needed for single use and instead, make use of a Python team like NEX that already has a lot of latest resources available.
Complete Access to Dedicated Experts
Create better applications with consultations from the Python experts easily, brainstorm with experienced Python developers and save the costs of investing in talent acquisition for your company.
Open Communication Lines
Stay informed about every progress of the development cycle, be a part of the discussions and make vital calls with the support of our Python developers to build a perfect application.
Updated Python Developers with Global Reach
Python has found its way in the development of minor applications for small businesses as well as critical web applications that consumers fall in love with. Python is flexible enough to accommodate any kind of application requirements be it the latest tech trends, graphics or process-related gap fulfilment. Our Python developers have been through every such stage of the Python application development and have created many applications which became the vital turning point for organizational growth.
Develop Cutting-Edge Web Applications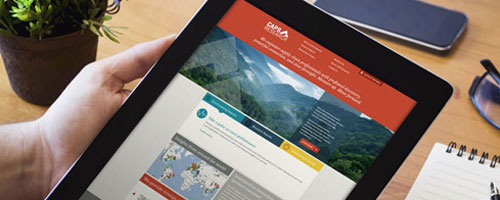 Are you having any plans of integrating data applications with your everyday work? Do you plan to create IoT-based devices as a part of your product service? Alternatively, do you wish to bring any new innovative ideas to life? Python is the right choice for all such application needs and we have a great deal of experience in Python web development require machine learning, deep learning, AI or any other new technologies.
Expert at Challenging Solution Development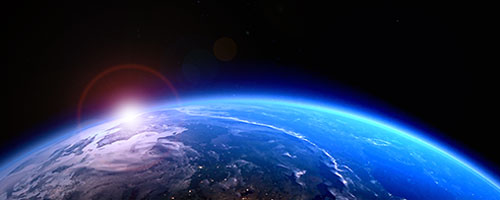 When you are in the plans of taking your product to the next level, you need to compete with more such companies and elevate yourself to the global level. Hire our Python developers from India to create applications that address the complex challenges in your industry and provide simple solutions that make you stand out from the competitors. We work in giving you an edge in your industry that allows you to grow higher and quicker.
Latest Updates
Data Analysis Using Numpy And Pandas
When python was created, the main focus was on creating applications (web and otherwise) with the least anount of effort. Python, at that time, boasted of a python command line where one could run pieces of code to test them and once they worked fine, they could be incorporated into the main application code.
Some of our clients