TRUSTED BY
GLOBAL CLIENTS
Why Choose Java Programming Language for Development?
Java application development is the ultimate efficiency hack. That allows you to write code once and deploy it anywhere, making custom applications and software a breeze. Java 20, the latest version, significantly improves stability, security, and performance. It also introduces language improvements and features, giving developers more flexibility and productivity, which drives business innovation and growth. This is an essential tool for companies trying to stay ahead of the competitive market with platform enhancements. That streamlines the creation and maintenance of high-throughput, concurrent applications.
18+ Years Of Experience
Discover our vast and extensive Java framework expertise.
25+ certified Java Software Developers
Enlist our top-notch developers team.
99.99% On-Time

Delivery
Experience seamless and timely tech solutions with us.
More than 2,00,000

dedicated Hours
Our extensive experience and solutions speak for themselves.
Delivering High-Quality Java Application Development Services
Experience hassle-free Java app development services with NEX Softsys. Our experts make it easy with a team of passionate software developers skilled in all Java frameworks and code editing. Empower your business with custom applications powered by next-generation technology and efficient architecture patterns. Build software for various industries and verticals from a top-rated Java app development company following first rate practices. We guarantee high-quality, efficient, reliable and high-performing Java source code, giving you an edge.
Java App Development
Build the right solution for your project with our professional Java app development services and set an example in your market. Our team works closely with you to deliver feature-rich applications that perfectly match your needs.
Enterprise Java Development
Improve your business performance with micro-tailored industry-specific solutions for each department. Our developers leverage the full potential of Java's enterprise-grade capabilities to build scalable, effective, and robust applications.
Java Spring Security
Our team of experts leverages Spring Security to build highly secure Java-based apps with next-generation architecture, implementing salted hash passwords and advanced content security policies to combat hackers.
Java Kubernetes Deployment
Optimize enterprise applications with expert Kubernetes deployment and management. Reduce costs and improve efficiency through containerization and DevOps automation.
Java Microservices & Rest APIs
This often involves the use of web application services. Scalable microservices and secure Rest APIs - we design solutions for enterprise productivity and quality.
Java Migration Services
Unlock your business potential with our Java migration framework and application modernization, combining industry-specific frameworks and sophisticated automation to reduce risk, save time and reduce costs.
Java Product Re-Engineering
Add-on Web Solutions revitalize your legacy systems with a proven re-engineering method. Build new turbocharged applications with enhanced user interfaces, higher runtime environments, and modern functionality.
Java Product Development & Support
From concept to market, we are your partners in bringing innovative products to life with cutting edge tech and compliance-centric design.
We Deliver Java Development Outsourcing Services Across
USA | Canada | UK | Germany | France | Singapore | Italy |
Israel | Australia | Japan | Netherlands | Sweden | Switzerland | Norway
Technical Capabilities of the Java Development Team
Our Java development team is proficient in advanced technologies like Java/J2EE, J2SE, J2ME, Spring boot, Spring MVC, Microservices Architecture, Hibernate, JSF, JSP, Servlets, JavaFx, AJAX, Web Services, SOAP, REST, XML, RPC, RMI, JNI, JMS, Portlets, and more.
We leverage Java/J2EE frameworks and cloud tech to deliver success across domains like Banking, Insurance, Manufacturing, Telecom, and more.
Build your Java application expertly with our full-cycle services.
As Java/J2EE cloud app development experts, we leverage Amazon EC2, Google App Engine, and other cutting edge technologies to deliver top tier microservice architecture.
We build and deploy a wide range of cloud-native apps with DevOps and continuous delivery for agile and orchestrated Java EE platforms.
We deliver game-changing business intelligence and analytics solutions to our valued customers.
Specializing in high performance custom cloud-based Java/J2EE application services.
Seamless cloud application migration services for new and ongoing projects as well.
Our architects are adept at using Spring and Spring Boot to create event-driven, multi-tiered, and highly scalable enterprise edition Java EE applications.
We use cloud migration to enable remote work, streamline information flow, reduce costs, increase speed to market, and ensure business continuity.
Empower our clients with cutting-edge Data Analytics, Digital Twins, and IoT solutions for a Smarter, more connected future.
We empower customer experiences with AI-powered data management solutions.
Developing Java-based Mobile applications is our expertise. Our team can create sleek, user-friendly apps that drive business growth and customer satisfaction.
Revolutionizing legacy technologies, we are expert leaders in digital software modernization and automation.
Boost your app's performance with our expert Java editing services.
We are revamping legacy IT systems with flexible microservices and APIs to deliver seamless solutions to our clients.
We excel in Elasticsearch-managed app services and scaling production workloads.
Java Application Development Company Framework Fluency
NEX Softsys Java application development company expertise in top Java frameworks enables optimal evolution. The cross-functional certified talent pool is constantly honing skills to deliver futuristic solutions. Empower your website with our full-stack experts. That seamlessly switches between front-end and back-end development to solve complex tech infrastructure challenges. So can provide a simple workflow to achieve your goals.
Core Frameworks

Apache Foundation
CMS

Containers
GlassFish
WebLogic
WebSphere
GUI
Reasons to Outsource Java Development to NEX Softsys
As a reputed Java outsourcing company is your agile growth partner for cutting-edge solutions. Save up to 60% on evolution costs with our open-source expertise and DevOps practices. From digital transformation to preventive maintenance, we've got you covered. Let our strong expertise in Java and Cloud empower your business. As a trusted partner, we set clear expectations and guide our clients toward excellence with our top Java application development services.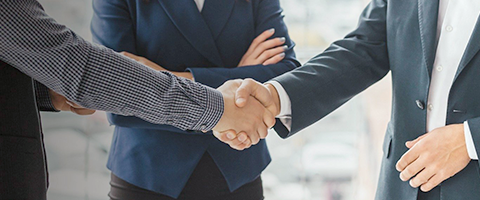 A Certified Partner
We are a trustworthy Java software development partner with certified experts. With us, you get to cherry-pick your dream team. Our Agile approach guarantees transparency and reliability from start to finish.
Full Stack Capabilities of the Team
Tackle complex challenges in your industry with our tech-based solutions. Our Java Development Outsourcing team has expertise, experience, and excellence. As a leading Java application development India, our experienced team members have delivered many successful projects.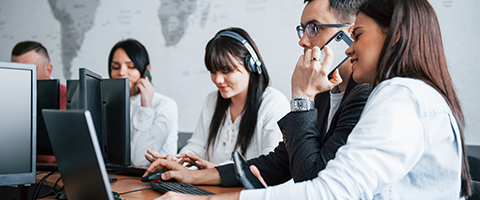 24×7 Client Assistance
We don't let time zones get in the way of our client's success. Our offshore Java development team is available 24/7 to provide support in your time zone and ensure seamless communication. DevOps-driven Java app development for a seamless workflow.
Costs Saving Plan
NEX Softsys offers top-notch Java outsourcing services that don't break the bank. With a streamlined development process and cost-effective strategies, save up to 60% on project costs without compromising quality.