Share us your requirements, We'll get back to you soon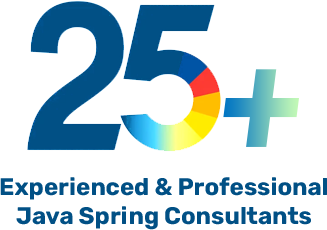 Java Spring Development Company
Outsource your Java Spring development projects to NEX Softsys, a reliable provider of Spring development services. As a full-stack development company, we handle complex projects and have a proven track record of successful implementations across various industries. Benefit from our affordable multiplatform solutions, feature-rich dynamic applications, rigorous quality testing, and hassle-free performance.
Why Use Java Spring Framework Development?
Spring, the lightweight and transparent open-source Java framework, enables developers to create enterprise-level applications using plain Java objects. It supports unit testing, multiple view technologies, dependency injection, built-in plugins, JDBC exception handling, AOP, transaction management, various application development, ORM framework, loose coupling, and seamless integration. Spring revolutionizes application development, offering simplicity, flexibility, and advanced design methodologies that have reshaped the market.
Incredible Speed
Java Spring's key advantage lies in its time-saving capabilities for app development. Developers require less time for code writing, XML configuration, and annotation.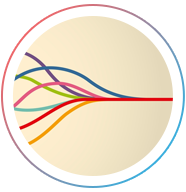 Clean Code
Java Spring framework enables developers to create clean code without environment setup or configuration. It offers flexibility in XML configuration, supports database transactions and batch processing, and provides helpful tools for a smoother workflow.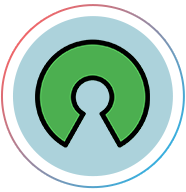 Opensource Framework
Spring, an open-source framework, simplifies app development by eliminating the need for expensive licensing fees.

We Deliver Java Spring Development Services To Across
USA | Canada | UK | Germany | France | Singapore | Italy |
Israel | Australia | Japan | Netherlands | Sweden | Switzerland | Norway
Outsource Java Spring Framework Development Services to Us
At NEX Softsys, we pride ourselves on delivering exceptional mobile-friendly secure apps. Our dedicated team is committed to developing highly scalable applications with robust features. With our Java and Spring Framework expertise, we simplify web application development, ensuring flexibility and shorter code length.
We suggest the ideal framework and technology for your requirements. Our Java Spring expert team architect, develop, and deliver cutting-edge solutions, guaranteeing your project's triumph.
Our Java Spring developers eliminate the outdated Java model and leverage the efficiency of Spring Framework. NEX engineers can transform your vision into reality with streamlined and efficient solutions.
We help you Create cutting-edge Single Page Applications, Web Apps, and Mobile Apps using popular frontend technology seamlessly integrated with the powerful Spring Framework as the backend.
Enhance your online presence with our top-notch Spring web application development services. We develop cutting-edge, scalable, robust, and secure spring web applications for your business.
Maximize the capabilities of your web projects with our skilled Spring MVC developers. From collaborative portals to seamless payment systems and robust eCommerce platforms, we possess the expertise to bring your vision to life.
Gain a competitive advantage with high-quality enterprise app development, leveraging customized features using Spring Boot cloud and microservices. Our expertise lies in designing and implementing serverless and server-based microservices across diverse industries, ensuring efficient distributed systems.
Leverage the expertise of our Spring framework specialists offering comprehensive Spring Web Development Services. We deliver end-to-end solutions across various technologies.
Seamlessly transition from legacy applications to the Spring framework with our risk-free migration services. Modernize your solutions and outpace competitors with our expert Spring full stack developers.
We ensure the utmost security for your projects with our expertise in reliable Spring Security framework. As a trusted Spring development company, we safeguard your business transactions effortlessly with our robust Spring Security Solutions.
We're here to help with all your Java Spring app development needs, providing reliable assistance and excellent post-sales support to resolve any technical issues. Trust us to keep your Java Spring applications running smoothly.
Choose Our Java Spring Development Company for Success
NEX Softsys, a trusted Java spring development company, offers competitive solutions backed by highly skilled developers. We drive business results and add value to diverse industries with our end-to-end Spring framework development services. Gain website traffic with our strategic component integration designed for optimal performance and productivity.
As a leading offshore Spring development company, we specialize in Spring Web and Mobile Application development and migration services and offer certified Spring developers for hire. Boost productivity with our expert Java Spring developers, who create fast, secure, and feature-rich standalone applications using the Spring ecosystem.
Nex Softsys Expertise In Java Spring Framework
We are a skilled Java software development company with a diverse team of experts in major Java Spring frameworks.
Spring MVC
Our expert team specializes in Spring MVC for developing feature-rich web applications with Dependency Injection and Inversion of Control.
Spring Boot
We are experts in using Spring Boot to build production-ready environments with prebuilt code.
Spring Data
At NEX Softsys, we specialize in Spring Data and excel in seamlessly implementing JPA-based repositories with enhanced support.
Spring Security
We harness the power of Spring Security, a robust and customizable framework for authentication and access control, ensuring secure Spring-based applications.
Spring Integration
We specialize in Spring integration, enabling the development of lightweight messaging for Spring-based applications. Our expertise includes seamless integration with external systems through declarative adapters.
Spring Batch
We utilize the power of Spring Batch, a lightweight framework, to create secure and robust Enterprise Applications with Batch functionality.
What Makes Our Spring Development Solutions Stand Out?
Our company harnesses the power of the Spring framework to build Java applications, such as Enterprise Portals, eCommerce platforms, Collaborative Portals, and more. Our Spring team adheres to design patterns, coding standards, and best practices for seamless MVC application enhancement.
Java Spring Developers
Our Spring Developers are highly efficient in developing robust and unique web applications, utilizing the power of the Spring Framework.
100% Successful App Delivery
We recognize the significance of frameworks and develop applications that align with the specific business requirements and deliver it on time.
Consistent Results
Combining traditional practices with innovative approaches, we generate cohesive outcomes that keep you ahead of the competition.
Top-Tier Spring Framework Development Services
We deliver unique and innovative services and solutions leveraging creativity, skills, and advanced technologies.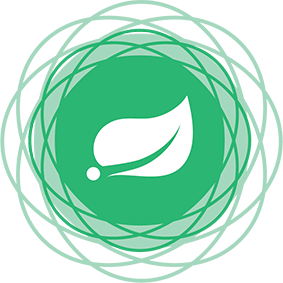 Hire Our Dedicated Java Spring Framework Developers
Our dedicated Spring Team operates as an extension of your office, combining strong technical skills with effective communication. With extensive experience, we cater to diverse industries with varying sizes and milestones. Partner with our skilled Java Spring Framework developers to design and scale flexible architectures, ensuring faster and more secure standalone applications. Benefit from cost savings, our Java Spring developers' expertise in building modern applications and integrating Spring application ecosystems.