Fill the details and We'll get back to you soon
Fill the details and We'll get back to you soon
Intelligent ERP Services with Microsoft Dynamics AX
Your business has established its Global presence. It is time to integrate the varied functions and complex data and adopt a centralized approach for managing your financial performance. Nex, a Microsoft Dynamics Company enables organizations to embrace this unified approach, connect partners, employees and customers, streamline their business data and push their success graph to surge ahead.
Invest intelligently in an ERP solution that is easily implementable, user-friendly, cost-effective, time-saving and enhances flexibility.
Effective Workflow and Module Customization
Adapt to frequent and rapid changes in Technology trends in a way that your team is already familiar with. This ensures minimizing training costs, reducing time for migration and improving employee productivity. Nex provides superior Microsoft dynamics AX services that helps you in customizing your traditional modules and workflow processes. Our AX customization solutions are the right tools to help you stay ahead of competition.
Personalized User Interfaces
Customer preferences for your solution increases when you can deliver a personalized approach in their ERP User Interfaces. Nex, a Dynamics AX implementation company, helps you customize actions, fields and page-layouts to build the right personalized approach for your customers.
Efficient Dashboard and Report Customization
Customers demand enhanced interactivity in viewing dashboards and efficiency in generating Reports. With our in-depth understanding of Microsoft dynamics AX Development , Nex helps you in customizing reports with panels, grids and other features to meet customer requirements.
Thorough Enterprise Portal Customization
Enterprise Portal customizations ensures multiple benefits for Businesses. At Nex, the Microsoft Dynamics AX Company, we help you leverage these benefits by offering services for building new Enterprise portal, customizing existing portal, and reporting and Dashboard setup.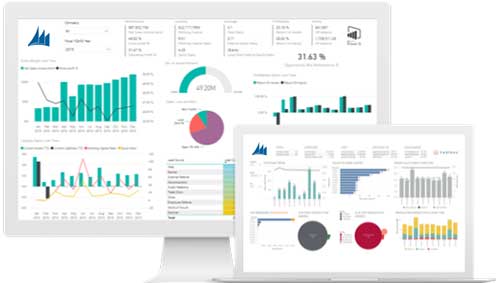 Delivering Microsoft Dynamics AX services Across Geographies
USA | Canada | UK | Germany | France | Singapore | Italy |
Israel | Australia | Japan | Netherlands | Sweden | Switzerland | Norway
Building Trusted Partnerships for Cloud Implementation of Microsoft Dynamics AX
Dynamics AX leverages your familiarity with the Microsoft legacy and effects a fast paced growth for your business. It integrates various business functions, generates predictive analysis and expedites the process of decision making. Nex helps you optimize the technology benefits of this ERP solution for your business.
Extensive Expertise
We have honed our skills in Microsoft Dynamics AX Development to help you improve your business processes, expand your reach and provide your customers with an enhanced experience. We use advanced technology in building your solutions that helps in increasing your employee productivity.
Solutions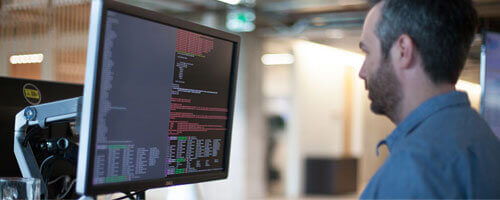 The current technology horizon is dominated with a diversity of data, devices, efficiency and capacity. Nex, a Microsoft Dynamics company in India, provides the right cloud platform solution in Dynamics AX to move through these demanding times.
Incredible Microsoft Dynamics AX Features
Dynamics AX, the most comprehensive ERP system, displays incredible capabilities for adapting to multiple currencies, languages and countries. It is adeptly equipped to handle all your complex business needs and is highly recommended for ensuring business success.

Hassle Free Cloud and Flexible Deployment Options
As business costs escalate, a robust, low investment ERP solution is critical to help maintain expenses. Our proven expertise in implementing Microsoft dynamics AX Development services, both in the Cloud or On-premise, ensures a hassle free deployment experience.

Functional Industry Ready Modules
As your business spans across multiple Industry verticals, you need an ERP system to seamlessly fit into these. Nex, the Microsoft dynamics Company, implements out-of-the-box modules in Dynamics AX solutions for the Public and Service sectors.

Optimized Management of Global Finances
As you embed deeper footprints in the Global market, your ERP system needs to embrace multiple languages, support multiple currencies & ensure compliance adherence of multiple countries. Nex, with its powerful Microsoft Dynamics AX services, helps you integrate your Global financial performance.

Manage Enterprise Procurement & Sourcing
Managing business scope enhancements is a crucial growth parameter. Businesses need to include this in their success plan. As a Dynamics AX implementation company, Nex delivers intuitive vendor portals to facilitate procurement and vendor management.

International Warehouse & Supply Chain Administration
As business expands, it becomes imperative to manage warehouse efficiency, profitability and safety . Nex, a Microsoft Dynamics AX Company, helps you implement control over warehouse inventory, delivery and purchase rules, streamlining your packaging and shipping process. Dynamics AX ensures enhanced efficiency in supply chain and warehouse administration.

Organize Employee Lifecycle
As your business spans across geographies you need to organize your resource lifecycle to ensure cohesiveness in your employee management. As a Microsoft Dynamics company in India, Nex helps you simplify your employee lifecycle management with automated tools and processes.
Integrate, Innovate, Improve Business Processes with Dynamics AX – An efficiently Agile ERP platform
Nex, the Microsoft Dynamics Company, delivers Dynamics AX solutions that helps your business scale down costs, boost revenue and improve its overall financial performance. We deliver curated and customized Microsoft Dynamics AX services that revolutionize your business processes. Partner with the best Dynamics AX Implementation Company and leverage our expertise to give your business the crucial transformation it needs to excel. Our Industry implementations showcases our exemplary ability to innovate and improve business processes.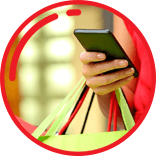 Implementation of Dynamics AX for Retail
The retail industry defines success by minimizing complexities and streamlining all processes from sales to supply. It creates critical connects between the various stakeholders in the retail chain and delivers an effective customer experience. Nex, a Microsoft Dynamics company in India, has successfully implemented Dynamics AX solutions to help retail giants achieve the following:
Implement and integrate multiple E-Commerce platforms
Perform a thorough monitoring of sales performance and view reports based on business-specific metrics
Expedite time to market deadlines for channels or stores that are recently launched
Innovate with mobile POS capabilities in smartphones and tablets
Implementation of Dynamics AX for Public Sector
Frequent changes in Policy requirements and stringent budgeting plague the Public sector organizations. Delay in receiving clearance for budget changes also result in major bottlenecks. Dynamics AX, the comprehensive ERP system, has helped to mitigate that concern in a large way through its feature flexibility. Nex, the Microsoft Dynamics AX Company, leverages the huge benefits of Dynamics AX in improving budget management, transparency, accountability and overall performance for public sector organizations. The benefits accrued include
Improved access to business tasks and processes and real time information that can be customized for roles across the organization.
Ease of accessing data from other Microsoft programs like Word, SharePoint, Excel and the rest
Ensuring a seamless user experience across enterprise portals and interfaces enhancing productivity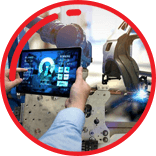 Implementation of Dynamics AX for Manufacturing
Today, data drives most business decisions. Dynamics AX, plays a critical role in helping manufacturing organizations leverage the knowledge derived from the business lifecycle to manage multiple activities across the process matrix. Nex, implements Dynamics AX in the manufacturing vertical and helped organizations derive the following benefits:
Improve their cost forecasting capability by automating the generation of cost production orders from Bills of Materials and product roadmaps
Enhanced quality checks and controls right from the intial stage of production
Optimized Inventory count using multiple methods as per Industry standards and managed existing inventory effectively for both raw materials as well as the final product.
Implementation of Dynamics AX for Service
The Service industry often faces the challenge of quantifying their intangible deliverable. Their success quotient is determined by effectively collating business practices and providing a comprehensive summation of these to indicate they have addressed the customer requirement. Dynamics AX, helps to bring about this integration of the various business practices and ensure customer satisfaction. At Nex we have implemented AX services to help the service industry achieve the following benefits:
Provide improved services displaying capability to upgrade or adapt to higher standards as required by customer requirements.
Access information in real time and deliver accordingly to surpass customer's expectations.
Latest Updates
Workspaces in Dynamics 365 for Finance and Operations
One of the Important feature of the dynamics 365 is the personalize user workspace with different daily used reports, frequently used data and various transaction details to provide user friendly view to improve the efficiency in day to day tasks.
Workspace is design/customized as per user requirement and only add contents often required by the user. This makes dynamics 365 very popular among end user.
Read More
Some of our clients