TRUSTED BY
GLOBAL CLIENTS
Why Business Need ETL Data Services?
Data is one of the most valuable assets of any business. To unlock its maximum potential, data from different sources need to be properly integrated for analytics. Leading ETL service providers use world-class ETL tools and techniques to extract, transform and load the data. The three main steps of ETL is Extract, Transform and Load, but additionally, there are many more many procedures involved with ETL data services.
Data Extraction
Proper data extraction from the source systems is necessary to collect data for further processing before analytics. The data extraction process has to consume minimum resources in terms of power, response time, or Manpower. This extracted data will be made available as soon as possible to get it ready for the next step in the ETL data integration process.
Data Cleaning
Data cleaning is necessary to maintain good quality data in the data warehouse. This step includes finding data errors, data redundancy, invalid data, and data inconsistencies. At times when data from various sources have to be integrated, data cleaning helps to obtain accurate and consistent data to ensure that the aggregated data is good enough for analysis.
Data Transformation
This step helps to transform the collected source data into a form that matches the target. It means converting data into units and dimensions that can be directly used for analysis. Data is also aggregated from various sources resulting in increased performance during analysis.
Data Loading
This step will load the cleaned and transformed data into the target environment, which is usually a database. The data loading process should involve as much fewer resources as possible and should be properly executed considering the type of the target. According to the target database type, the data will be loaded at all at once or incrementally.
Management of ETL Process
Designing and effectively managing a robust ETL architecture is critical to streamlining the entire process of data collection and processing. There should also be recovery parameters designed for an option to fall back when the ETL system fails. Data sources and the overall ETL process should also be subject to frequent verifications to identify and correct errors.
Data Staging
The data staging area is where the data from one process is made available to the next process. This staging is also used to save the intermediate results of the ETL process, which will be useful in case a step fails. The data staging process is to be used only by ETL and should not be made available to any other outside process.
Share us your requirements, We'll get back to you soon
We Deliver ETL Data Warehouse Services Across
USA | Canada | UK | Germany | France | Singapore | Italy |
Israel | Australia | Japan | Netherlands | Sweden | Switzerland | Norway
Bring Data from Different Sources Easily with our ETL Services
NEX Softsys is one of the leading ETL service providers in India known for the efficient management of resources and the short response time for data collection and processing. We offer a wide range of ETL data warehouse services with expert guidance to streamline your ETL process.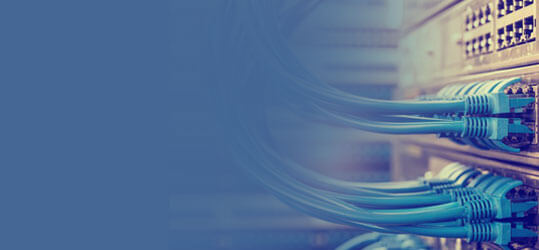 Installation of ETL Process
We help companies help in installing, configuring, and managing ETL data services. We set up the entire ETL process from scratch according to the company's requirements and trained employees to use the ETL system themselves.
Analysis of Existing ETL System
For companies that already have an ETL system but wish to modify, upgrade or migrate to a different platform, our ETL engineers will perform an extensive analysis, identify the pain points and help adapt to a new ETL system that overcomes the existing drawbacks.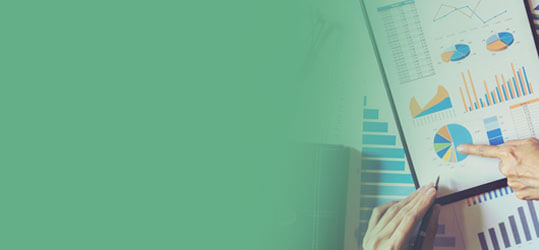 Designing The ETL Architecture
Each ETL system varies from one organization to another depending on their capabilities and requirements. We are leading ETL solution providers in India by designing the right architecture, which solves complex challenges and helps achieve business excellence.
ETL Testing and Deployment
We use some of the best ETL data integration techniques to ensure that the system runs flawlessly. Our ETL engineers use automation tools to move data and test the ETL system regularly by following the best practices adopted by the top ETL solution providers in the world.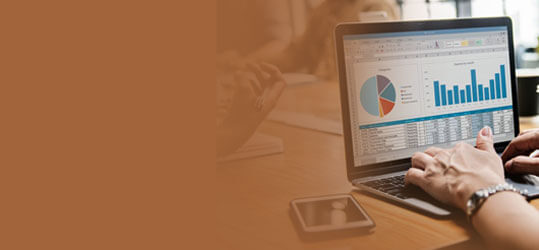 ETL Support and Maintenance
NEX Softsys provides one of the top ETL services in India for support and maintenance by providing optimal solutions for data management. We provide 24X7 support services and also ensure that the company never runs out of data memory space.
ETL Data Integration
We establish ETL data integration with third-party systems to help analysts seamlessly manage and analyze the data. We help in integrating your ETL system with web services and other platforms like Salesforce, Amazon Web Services, Microsoft products, etc.
Why Choose NEX Softsys as an ETL Service Provider?

Get Maximum from Data
With NEX Softsys proven data practices and strategies, you will be amazed at the staggering value the collected data will bring to your business with its actionable insights.

Customize Your ETL System
NEX Softsys, being a top provider of ETL solutions India for over a decade, customizes the systems according to your current and future requirements–from the data collection methods to dashboards.

No Worries About Managing
Our ETL engineers will monitor, and perform regular checks and tests on the ETL to ensure that the system is in optimal condition, relieving you of maintenance responsibilities.
The New and Refined ETL Data Process
Being an experienced provider of ETL services India, NEX Softsys has again to stay on top of the latest developments and adopt the latest best practices and new technologies used in the ETL process.
The transportation of data
The overlap between each of these stages
How new technologies are changing this flow
Traditional ETL Process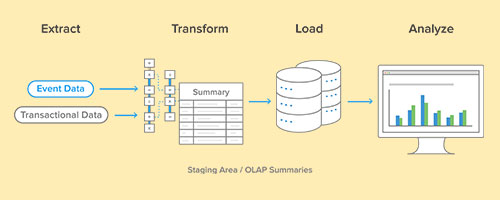 In a traditional ETL process, the data extracted from the transactional databases are transferred to the staging area. A disadvantage with traditional ETL systems is that if the kind of analysis doesn't match with the transactional database, then the whole transformation process (including both cleaning and transferring) has to be repeated.
Modern ETL Process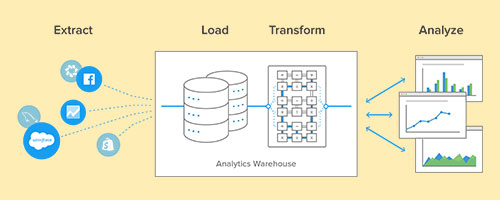 With the modern ETL processes, the staging area has been eliminated and the data loading and data transformation happen directly in the analytics database. With the high-powered systems used nowadays, the entire ETL process can be completed in a much shorter time making the data available for analysts faster than the traditional ETL systems.