TRUSTED BY
GLOBAL CLIENTS
Adopting ETL By Financial Industries
One of the fastest-growing markets in the world is finance. As much as the market broadens, the data generated through financial activities and by financial institutions increase a lot too.
A well-established and streamlined ETL pipeline is the need of the hour for companies in the finance sector. However, many finance companies have outdated internal data systems that cause too much trouble compared to the benefits.
Don't worry about the change. We are here to seamlessly transition the system and migrate the financial data to the automated ETL pipeline customized for your finance company.
Our Value-Added ETL Solutions for Finance
We have worked alongside numerous finance companies, facilitating the robust performance of their ETL system. Here are some of the ETL solutions we have offered to manage financial data.
Dimension Triage
We create a data pipeline for Dimension Triage to avoid the 'too few dimensions' trap.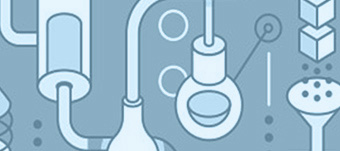 Household Pipeline
We create household dimensions in the data pipeline customized to fit the various working parameters.
Bridge Table Setup
We setup data pipeline for associating individual customers with accounts using a bridge table.
Value Banding
We establish an automated ETL pipeline for value banding of facts for quick reporting purposes.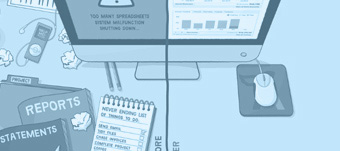 Point-in-Time Balances
We build algorithms for easy point-in-time balances using transaction data.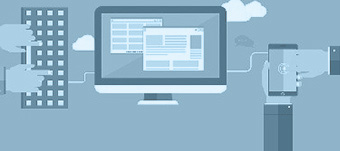 Management of Heterogeneous Products
We make it possible to handle heterogeneous products from different lines of business, each of it with unique metrics and dimension attributes.
Share us your requirements, We'll get back to you soon
We deliver ETL Services across
USA | Canada | UK | Germany | France | Singapore | Italy |
Israel | Australia | Japan | Netherlands | Sweden | Switzerland | Norway
Why Do You Need to Create a Streamlined ETL Pipeline for Finance?
There is always some scope of improvement in every system we have. Similarly, in a data management system, setting up a secure and streamlined ETL pipeline will add much value to your daily operations and working efficiency. Here is why you need to update your data management system with an ETL customized for finance.
You want to reduce the time taken for routine tasks.
The finance industry is prone to create and accumulate vast masses of data every single day. You may have a semi-automated system in place to manage the enormous volumes of data that comes in. But it is nowhere close to the automated ETL that processes the financial data quickly.
When you automate the redundant, routine tasks with an automated ETL pipeline, you allow the employees to focus on critical and challenging tasks. Further, it also removes the extent of human intervention which means minimal human errors.
So, if you have experienced the brunt of human errors in data, then automated ETL is your solution.
You want quick, real-time analysis.
Real-time analysis of data is all the rage now. We need to know what a group of data means in the same instant that comes in and ETL data integration plays a major part in it. When you have seamlessly integrated data pipelines, you can quickly run real-time analysis and use the time-sensitive data. If you have ever imagined how great it would be to have this data insight just a little before, then real-time analysis with ETL will turn your whole process around.
You want only the accurate data.
In the ETL pipeline, data validation is a vital process. The data that's collected from multiple sources can be false. Therefore, the data is validated by comparing it to different sources. Only those true data will be sent for analysis.
If you have been continually suffering from unreliable data insights, then it's high time to check the data validation process.
You want to offer the best customer service.
You may wonder what's the relationship between customer service and ETL. The truth is, the quickly processed data from ETL means faster analysis. This helps you to get the insights faster and prepare you better to face the problems.
Say, you have an investment banking company. There can be a sudden dip in the stock market of certain domains you invested in. If you come to know about it before most of the world, you can definitely do something about it or, at the least, have time to prepare for the customers. There are so many other applications where an automated ETL for the finance sector would be so fruitful.
You want to prepare yourself for the risks or troubles.
If there is one industry that's in dire need of some credible forecasting, it's the finance sector. From analyzing the stock movements to predicting customer behaviour, a strong ETL pipeline sets a powerful foundation.
An ETL pipeline doesn't just quickly gather and process the data. The right ETL pipeline checks the credibility of the data that comes in and rejects duplicate or false data. So, you can bank on your data analysis for future predictions and keep your company prepared.
How Do We Setup ETL for Finance Companies?
At NEX Softsys, we take up a customized approach for setting up the ETL pipelines based on the domain, company scale and specific requirements. Here are the questions we ask initially:
What are your current data management and collection systems?
What are the top purposes for which you are currently using data?
How much time-sensitiveness is essential to you when it comes to data analysis?
What's your business - finance analysis, stock market, banking, insurance, etc.?
What tools and software do you have for ETL, data analysis and data visualization?
What are the objectives for which you want to use data?
What are the common datasets you use?
From where do you collect data?
How much are you dependent on data?
What's your budget?
Based on your answers, we create an ETL pipeline customized to process and send the data ready for analysis. Here's what any typical ETL for a finance company will look like.
Step 1
Collect financial data from multiple sources.
Step 2
Converting the different data formats to a single, uniform data format.
Step 3
Validate the data by comparing it for consistency and duplicity and only process those that seem valid.
Step 4
The data is loaded into the appropriate relational database in different segments, ready to move for analysis.
How Can We Help You - Our ETL Services for Finance
Now that you know how much ETL is important to finance companies let's see how we can help you achieve it.
Data Integration
This is one of the most important steps in the ETL pipeline. We connect these three steps of Extract, Transform and Load with the BI tools and the data warehouses securely. We ensure that there is no time delay when fetching, sending or storing data and everything happens seamlessly without any manual intervention.
ETL Maintenance
After implementing the ETL pipeline, we will conduct regular checks for security and performance. Sometimes, the speed of the data process will be high at the beginning and slowly decrease as the data volume increases. Running regular checks and tweaks to maintain the performance can go a long way to keep the system working at high efficiency.
Data Governance & Security
We secure the ETL process with 2048-bit encryption for high data security. We don't have access to any of our client's data and implement high caution when working with your financial systems.
Reconciliation of Data
We create automatic systems for data reconciliation and data validation that identifies and removes the false data and only allow the true data to pass through to analysis.
Data Migration
If you are using an outdated version of ETL for finance operations, we will help you migrate these data.
Dashboard Customizations
We create and customize dashboards to visualize the data movements and look at the financial data in real-time.
Performance Optimization
Sometimes, you have the best ETL system and BI tools. But still, there can be a lull in the performance. Since we work with many finance companies, we understand the needs, the jargons and the performance requirements. We will audit the whole process and optimize it for swift and efficient operations.
Scalable Data Tools
We use SQL Integration Services, SQL Server Management Studio, SQL Server Analysis Server, Oracle Data Integrator, Hevo, Informatica, Power BI and many other tools to implement the ETL system as well as the data analysis.
Managed ETL for the Finance Industry
Our ETL Case Studies for Managing Financial Data
We understand that using a new ETL system and doing away with the old system can be hard. But when you look at the numerous advantages, the automated ETL can save you so much time and help you work faster and efficiently than ever before.
Here is one such real-life example of an ETL project we implemented for a financial company.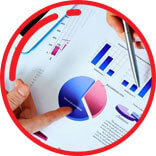 The Need
The banking company wanted to display five years of historical monthly snapshot data on every user account. Every account has a primary balance. The client wants to group different types of accounts in the same analyses and compare primary balances. So here is what we did.
The Solution
Every type of account (called 'products' in the bank) has a set of custom dimension attributes and numeric facts. These attributes and facts differ from product to product.
We deemed every account to belong to a single household. There is a surprising amount of volatility in account-household relationships due to changes in marital status and other life-stage factors.
So, in addition to the household identification, users are interested in demographic information as it pertains to both individual customers and households. We created a system where the bank captures and stores behavior scores relating to the activity or characteristics of each account and household.