Elevating Excellence with Offshore Software Testing
NEX is a trustworthy and reliable software testing partner. We believe in first understanding the vision and requirements of the business to strategize the software testing processes. Being one of the most experienced software testing companies in India, we use cutting-edge technology and high-grade techniques. Our software testing services include:
Manual Testing
Our manual testing services include checking every component of the product manually. Our experts use their years of experience to identify the problems manually and provide effective solutions.
NEX's skilled Manual Testing services team aims to help you build flawless products.
Automated Testing
Automated software testing helps companies to identify and fix the pain points. At NEX, our experts have comprehensive knowledge of testing strategies and techniques. To help you achieve high-quality software development. Our automated software testing services can reduce the time a company spends on fixing security problems by 90%.
Selenium Testing
Selenium Testing is a preferred testing methodology because Selenium is open-source, multi-browser and multi-language compatible.
Our team of Offshore Testing experts is trained to run your apps or software through our Selenium Testing processes to find the key problem areas.
QA Outsourcing
If you want to hire an experienced, talented and cost-effective offshore software testing team in India, then you are at the right place.
NEX's offshore software services empower you to quality test your products both efficiently and quickly.
QA Consulting
Our QA experts are adept at developing test plans, test cases, test scenarios, test scripts, and reports. They write test cases using industry-accepted standards and frameworks with cutting-edge testing tools, methodologies, and frameworks. Our QA experts at our software testing company also offer consultations for in-house testing.
NEX Softsys Testing Company - Uber-Fast, High-Quality Testing
Product quality is the new currency for every business. Evolving Technology and the inability to channelize it in the right direction may hamper the quality and negatively impact growth. NEX's offshore software testing team is adept at harnessing both technology and human insights to drive your growth cart on the right path. In addition to a thorough testing methodology, we also offer:

Quality Focused Approach
Through, services we focus on developing high-quality products that help your business grow and sets your standard.
Complete Clarity and Control
If there is one thing that we excel in, it is our clear communication. We ensure that our offshore software testing team collaborates with you and keeps you updated about the testing processes.
Robust End-to-End Testing
At NEX Softsys, we approach testing as a process and provide complete end-to-end testing for any application. With tools like Selenium and JMeter at our software testing company, we can automate the testing process.

World-Class QA Engineers
Our expert QA engineers have the perfect skills and experience needed to help you succeed.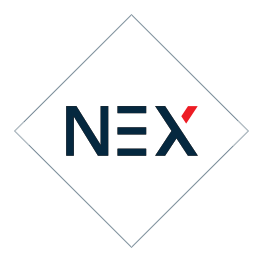 In-depth QA Knowledge
When you hire Offshore Software Testers from NEX, the depth of their QA knowledge will leave you contented enough to know your product is in safe hands.

Exhaustive Domain Expertise
As a software testing company, we have a team of experienced, expert and skilled testers who have worked on projects from various domains. Our testers have expertise in testing both the frontend and backend of software.
Adaptable Process
We implement a customized and flexible approach to the changing needs of your business, keeping in mind your core business objectives.

Professional Care
We enhance your product through our offshore software testing services and ensure that your product gets the professional support and expert care it needs.
We offer offshore software testing services to both start-ups and large enterprises for:
Testing Software
Testing Web Applications
Testing Websites
Preparing Test Documents
Testing IoT
Testing Mobile Applications
Testing Desktop
Testing Cloud Solutions
Testing Games
Testing Blockchain Solutions
Every Requirement is Unique. Send us yours.
NEX Collaborations – Partnering or Hire Offshore Software Tester
In-House QA team
We have an in-house QA team of experts that consists of experienced software testers, engineers and leaders. They are trained to collaborate with the clients, understand their needs and offer them the most efficient solutions. Hire our QA skills to prepone your go-live dates.
Resource Reinforcement
Hire our offshore software tester to end your search for the required resource. We help you build your team of excellence while remaining focused on your business objectives. Leverage the best benefits of flexible models, cost-effective packages and strict adherence to compliance standards.
Integrated QA Outsourcing
Software testing is important to ensure accuracy and focus on software quality. Our services significantly reduce product development costs while increasing performance. Hire NEX offshore software testing team to grow your business.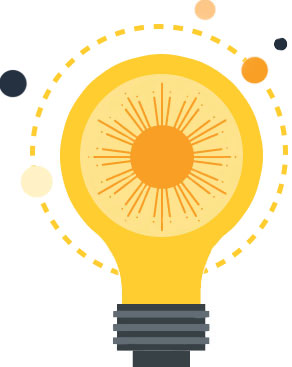 NEX Approach – QA with Care
As an experienced software testing services provider, we offer testing services for all major domains and technologies. Our team is highly skilled, and we work according to the testing processes provided by you. We work by the agile methodology or waterfall based on our client needs and working culture. Our automated software testing tools can speed up the process and improve the quality of testing.
To hire our offshore software testing team, please feel free to contact us.
NEX Offshore Software Testing Services Process – QA Roadmap
Strategize the ideal approach
Use the most preferred software setup
Curate customized Test or Sprint strategies
Plan the execution of the quality tests
Timely deliverables
Organize post project or sprint review
Latest Updates
Shift your traditional software testing challenges to predictive analytics: Know why?
Predictive analytics would shift the direction we design apps dramatically. Through utilizing mathematical methods, empirical evidence from previous tasks will be used to determine how currently your behavior will impact future outcomes.
Read More
Some of our clients