Fill the details and We'll get back to you soon
Elevating Excellence with Expertise
At NEX, our domain expertise in software testing allows us not to limit ourselves to reviewing your product defects only. We communicate with you to understand your vision of the product and employ effective ways to optimize its performance. NEX is one of the experienced software testing companies in India and therefore, we employ both the proven techniques and the recent technologies to create the best possible result. As a part of our software testing services, we offer:
In manual testing, our skilled testers go every component of the product and with their expertise, solve the issues that disrupt seamless operations.
Our Manual Testing services team has honed the eyeball testing practices to perfection to help you develop crash-proof, error-free and user-friendly products.
Automation Software Testing ensures both quality and speed and our software testing service expertise enables us to design proper strategy.
With automated software testing, we quickly identify and rectify the pain points and fasten the time to market, all within your budget.
Leverage the benefit of an Open source, Multi-language, Multi-Browser, and multi-device compatible Testing Technology.
Let our Selenium Offshore Testing experts run your application through our Selenium Testing processes and enrich it with the goodness of technology evolution.
QA Outsourcing
Instead of having an in-house team and spending a lot of resources for it, hire a skilled and cost-effective offshore software testing team.
Make the best of our offshore software services and get access to our latest technologies, resources and expert team to strengthen your product.
QA Consulting
QA consulting helps you leverage best testing skills enhanced with market insights.
QA consultants of our software testing company, work to inspire you to move ahead of your competition as they define your product testing roadmap.
The NEX Edge – Assuring Quality with Technology
Product quality is the new currency for every business. Evolving Technology and the inability to channelize it in the right direction may hamper quality and negatively impact growth. NEX offshore software testing team are adept at harnessing both technology and human insights to drive your growth cart on the right path. In addition to a thorough testing methodology we also offer:

Quality Focused Approach
Through our software testing services, we focus on developing high-quality products that help your business growth and sets your standard.
Complete Clarity and Control
If there is one thing that we excel in, it is our clear communication. We ensure that our offshore software testing team collaborates with you and keeps you updated about the testing processes.
Robust End-to-End Testing
As a leading software testing company, we provide end-to-end offshore software testing services that rectify any frontend and backend problems and ensures smooth functioning.

Efficient and Experienced QA Engineers
Our QA Engineers meet the capability quotient you require and are honed in their skillsets to deliver long-term value to the organization.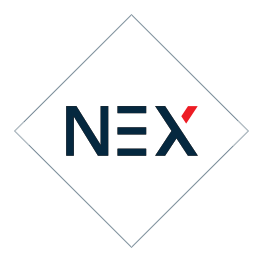 In-depth QA Knowledge
When you hire Offshore Software Testers from NEX, the depth of their QA knowledge will leave you contented enough to know your product is in safe hands.

Exhaustive Domain Expertise
As software testing company our exhaustive domain proficiency helps to enrich your product story.
Adaptable Process
We implement an approach that is customized and flexible to the changing necessities of your business, keeping in vision your core business purpose.

Professional Care
We enhance your product through our offshore software testing services and ensure that your product get the professional support and expert care it needs.
We offer services to both start-ups and large enterprises for:
Testing Software
Testing Web Applications
Testing Websites
Preparing Test Documents
Testing IoT
Testing Mobile Applications
Testing Desktop
Testing Cloud Solutions
Testing Games
Testing Blockchain Solutions
Every Requirement is Unique. Send us yours.
NEX Collaborations – Partnering or Hire Offshore Software Tester
In-House QA team
As a top software testing company, NEX's in-house expert team has a comprehensive set of skilled and experienced software testers, engineers and managers from which the handpicked members will work as a dedicated team for you. The in-house team will collaborate with you to understand and trace your problem. Hire our QA skills to prepone your go-live dates.
Resource Reinforcement
Hire our offshore software tester to end your search for the required resource. We help you build your team of excellence while remaining focused on your business objectives. Leverage the best benefits of flexible models, cost-effective packages and strict adherence to compliance standards.
Integrated QA Outsourcing
Software testing is vital to ensure accuracy and keep the focus on software quality. Our offshore software testing services significantly reduce the cost of product development while increasing performance. Hire our offshore software testing team to augment your business development.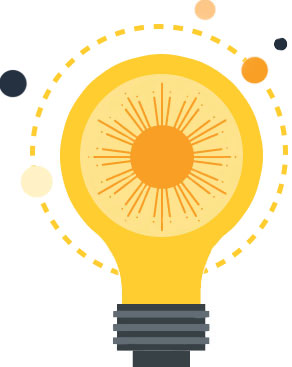 The NEX Approach – QA with Care
As a software testing services provider who has been helping companies for over 10 years, we understand the need for an all-round software testing process instead of focusing on certain aspects of the product that commonly causes an issue.
We take up an agile or waterfall approach based on what suits your product, budget and schedule better. We continuously look for ways to better the outcome and present an enriched version of the software to your users. We value your inputs a lot and that's why we communicate with you regularly to get your thoughts on how you want the product to be.
Hire our offshore software testing team to keep your products bug-free and up to the expected quality.
The NEX Software Testing Process – Our QA Route Map
Identify the ideal strategy
Source the preferred software setup
Prepare Test or Sprint Plans
Prepare Test data and Set up the Environment
Start executing test
Hand over completed deliverables
Organize and moderate a Post project or post-sprint review
Latest Updates
Handling Mouse and Keyboard Events in Selenium WebDriver
While performing manual testing, we perform various mouse and keyboard events which can easily be automated by the use of Selenium-based commands. Selenium provides multiple methods to handle all mouse and keyboard events with advanced user interactions API.
The purpose of this conference is to serve the Selenium software users and testers.
Read More
Some of our clients