Fill the details and We'll get back to you soon
Fill the details and We'll get back to you soon
Elevating Excellence with Expertise
At NEX, our domain expertise in software testing allows us not to limit ourselves to reviewing your product defects only. We engage collaboratively with you to understand how best to optimize your product performance. As a growing name among the brand of Software Testing Companies in India, NEX makes optimum use of technology to define matured testing models. We offer:
Manual Testing leverages the power of intuition and inference to keep your product development lifecycle seamlessly in motion.
Our Manual Testing services team has honed the eyeball testing practices to perfection to help you develop crash-proof, error-free and user-friendly products.
Automation Software Testing ensures both quality and speed and our software testing service expertise enables us to design proper strategy.
Our goal-oriented Automation Testing strategy reduces the time for regression testing, quicken the time to market and ensure a cost-effective product development.
Leverage the benefit of an Open source, Multi-language, Multi-Browser, and multi-device compatible Testing Technology.
Let our Selenium Offshore Testing experts run your application through our Selenium Testing processes and enrich it with the goodness of technology evolution.
QA Outsourcing
Working with a skilled QA team without having to maintain one in-house is the biggest benefit of QA Outsourcing.
Hire our Offshore Software Testing team which is equipped with the right skills and knowledge to help you strengthen the core of your application development process.
QA Consulting
QA consulting helps you leverage best testing skills enhanced with market insights.
QA consultants of our software testing company, work to inspire you to move ahead of your competition as they define your product testing roadmap.
The NEX Edge – Assuring Quality with Technology
Product quality is the new currency for every business. Evolving Technology and the inability to channelize it in the right direction may hamper quality and negatively impact growth. NEX offshore software testing team are adept at harnessing both technology and human insights to drive your growth cart on the right path. In addition to a thorough testing methodology we also offer:

Quality Focused Approach
As one of the leading software testing companies in India, we focus on your urgency for developing superior quality products for growth augmentation.
Complete Clarity and Control
The strength of our Offshore Software Testing Services Team lies in our transparent processes that leave you in complete control over your development lifecycle.
Robust End-to-End Testing
NEX, a software testing company, offers a complete End-to-End Testing approach ensuring your awareness of all dependencies between your system and its components.

Efficient and Experienced QA Engineers
Our QA Engineers meet the capability quotient you require and are honed in their skillsets to deliver long-term value to the organization.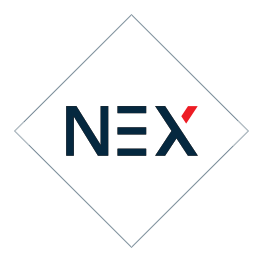 In-depth QA Knowledge
When you hire Offshore Software Testers from NEX, the depth of their QA knowledge will leave you contented enough to know your product is in safe hands.

Exhaustive Domain Expertise
As software testing company our exhaustive domain proficiency helps to enrich your product story.
Adaptable Process
Being software testing service provider, our processes are equipped to adapt seamlessly to the growing business demands and accommodate all dynamic changes.

Professional Care
As a fast growing Software Testing Company in India, we are committed to enriching your product development lifecycle processes with our professional approach and support.
We offer services to both start-ups and large enterprises for:
Testing Software
Testing Web Applications
Testing Websites
Preparing Test Documents
Testing IoT
Testing Mobile Applications
Testing Desktop
Testing Cloud Solutions
Testing Games
Testing Blockchain Solutions
Every Requirement is Unique. Send us yours.
NEX Collaborations – Partnering or Hire Offshore Software Tester
In-House QA team
NEX offers a complete plug-and-play team of offshore software testing services comprising proficient QA Engineers, experienced managers, and dedicated software testers. The in-house team will collaborate with you to understand and trace your problem. Hire our QA skills to prepone your go-live dates.
Resource Reinforcement
Hire our offshore software tester to end your search for the required resource. We help you build your team of excellence while remaining focused on your business objectives. Leverage the best benefits of flexible models, cost-effective packages and strict adherence to compliance standards.
Integrated QA Outsourcing
We engage experienced and resource capability for building our offshore software testing teams. So that when you Hire Offshore Software Testing team from NEX, you save mounting costs in maintaining in-house teams. Outsource your QA needs to NEX and enjoy watching your software release process move seamlessly.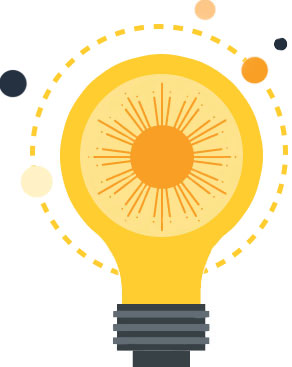 The NEX Approach – QA with Care
When you hire an Offshore Software Testing Team from NEX you can be assured of experiencing matured testing processes that expedite your delivery turn-around for market-ready products.
We define a waterfall or agile approach based on our understanding of your product and your problem. At NEX we are fast evolving as the conscientious software testing services providers who believe in delivering an end-to-end assurance service of all our QA needs.
Hire offshore software testers from NEX to not only make your products bug-free but also enhance it with enriched quality.
The NEX Software Testing Process – Our QA Route Map
Identify the ideal strategy
Source the preferred software setup
Prepare Test or Sprint Plans
Prepare Test data and Set up the Environment
Start executing test
Hand over completed deliverables
Organize and moderate a Post project or post-sprint review
Latest Updates
Software Testing & QA Updates with Pro Ideas
SeleniumConf is coming to Chicago (USA) for a two-day conference on 18th and 19th of October 2018 preceded by a one-day workshop on 17th of October. This conference is organized for Selenium test automation professionals by Sauce Labs and other sponsors.
The purpose of this conference is to serve the Selenium software users and testers.
Read More
Some of our clients