Fill the details and We'll get back to you soon
Fill the details and We'll get back to you soon
Java Developers and Programmers – Technical Expertise
When excellence is what you demand in your Java programmes, you need to hire Java Developers from NEX. With over 8 years of exhaustive experience in deploying Java frameworks and Technologies for applications, RESTful APIS, and Micro Services in a variety of domains, we are equipped with technical and domain expertise to understand your every need. Our world-class team of Java Developers in India help you spruce up your technological quotient with an extra edge. Our experience spans across domains like Service Oriented, E-commerce, B2B, B2C, C2C, Portal Management, Real-time bidding system, Telecom, Healthcare, Inventory Management, and ERP. We enable you to enhance the scalability, durability and marketability of your product. Our Technical Expertise repertoire includes:

Expertise Gallery – OOPS, OODS, Spring MVC
When Reusability and simplification are buzz words in the technical horizon, you know what you need to make your application code stand out from the competition. Hire Java developers from NEX to avail the best technology expertise in OOPS, OODS and Spring MVC to help you achieve that and more.
Efficiency in Building Algorithms and Design Patterns
In the current scenario, expediting your processes using well defined algorithms and design patterns is very critical. Our team of Java Developers in India is efficiently skilled in helping you define finite and effective algorithms to achieve the desired results.
Expertise in Java Portal Framework and Architecture
Give your applications the flexibility to leverage multiple functionalities. Use the advantage of Java portal Framework and architecture and the skilled support of Java Programmers in India from NEX. Our team will walk you through the various nuances of Java framework so that you can choose the architecture that best suits your need.
Good Understanding of MVC, JDBC and RESTful
Leverage the benefit of RESTful web services. Hire Java programmers from NEX who are well-versed in Servlet, JSP, Spring MVC, Spring boot, Spring Security, Spring Web Socket communications, Web Services, Rest API, Micro Services, JSF, Struts and can make them work for your application.
Cross-browser compatibility for Mobile Development using Java
In a multi-device world, it is important your application is viewed and used in the way you desire. Leverage the cross-browser compatibility support from our team of Java developers in India to enhance your mobile development.
Adept JBOSS, Apache and TOMCAT support
With the presence of so many options for application servers, you may often land up making the wrong choice. Let our experts help you understand the nuances of each server type to ensure you choose the one that suits your application development process the best.
Java Developers Across Geographies And In Your Timezones
USA | Canada | UK | Germany | France | Singapore | Italy |
Israel | Australia | Japan | Netherlands | Sweden | Switzerland | Norway
The NEX Process Flow
When you hire Java programmers from NEX you can be assured of three things – Commitment, Diligence and Dedication. We focus our expertise on understanding your requirements and leverage our experience to recommend the solution best addressing that need. Our consulting process is streamlined to ensure you gain maximum advantage with minimum bottlenecks. It entails the following phases:

Analyze Project Need
Whenever you post your requirement, we do a detailed analysis to understand which of our capable resources may be assigned to you to take it forward.

Conduct Conversations
We discuss the project in details to clear all our doubts and your queries. Based on our discussions we will give you the best possible solution to address your requirements.

Define Timelines
we believe in complete collaboration with our partners. Once we recommend our solution to your participation in defining the timelines and engagement solution delivery.

Pay and Go
Once you make your payments through our secured online payment system, we will get started immediately. No unwanted delays holds up the execution of excellence.
Advantage NEX
When you hire Java developers from NEX, you definitely gain the advantage of excellence. We have honed our problem solving abilities by servicing a varied list of clients across geographies. Our technical proficiency in Java and its allied technologies has helped us recommend crucial business solutions to organizations in the form of mobile and web applications to solve their needs. Our Benefit bouquet offers you with the following reasons to enlist our support:
Dependable offshore support
When your business operation spans across geographies and timezones, the dependability of your offshore partners is of crucial importance to ensure you function efficiently. With over 8 years of experience in designing, developing and maintaining applications in varied domains for multiple clients, NEX provides the right assurance of reliability.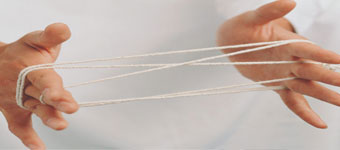 Customized Work Models
The uniqueness of your organization is in the varied requirements that distinguishes you from your competitors. At NEX we understand this need to preserve your uniqueness and provide you with customized work models catering to your varied needs. We provide full-time or hourly contracts that meet your specific needs in the way you desire.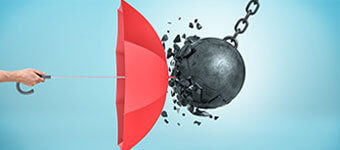 Security Guaranteed
With the increasing incidents of IP threat and cyber crimes, protecting your IP as well as your customer data is critical for your business reputation. At NEX, our team of Java Developers in India ensure that we adhere to all NDA regulations and provide with complete IP protection to safeguard your trademark innovations.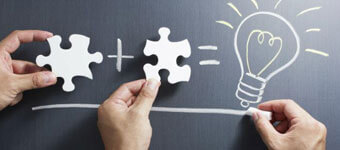 Skilled Professional Support
When you outsource your most critical business need for Java Programmers in India you need to be assured of quality services. Hire Java developers from NEX to receive the best-in-class skill and technical proficiency in Java technologies to handle your concerns with care and capability.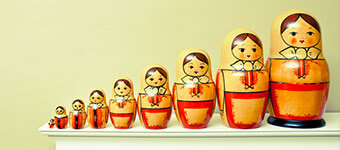 Extensible Resource Pooling
In the current scenario of digital evolution, the consistency and transparency in the availability of resources are a given. Ensuring your business remains relevant with this pool of ready resources is our mission at NEX. We provide support for on-demand resource pooling based on your requirement. This is completely scalable and can be extended to suit your growing demands.
Assured Satisfaction
Uncertainties in business can hamper your success rate. You need professional help who will provide that assurance of satisfaction. NEX displays evolved processes and matured technical proficiency to handle your uncertainties and translate them into major growth phases of your business.
The NEX Java Development Skill Quotient
In a world dominated by device diversity, your business needs to leverage the benefits of a technology that is secure, reliable and fast to make a mark in the digital market. Java, undoubtedly is the perfect choice. Hire Java Developers from NEX, who come equipped with in-depth domain understanding, thorough technical prowess and superior customer support skills to handle all your end-to-end Java needs. Our skill summary includes the following:

Java Web Development Services
As your online business grows, you need to ensure you have the right tools help it evolve further. The enhanced Java Web Development services from NEX equipped with JS, Jquery, Jquery-UI, JSP, Easy-UI Components, Extjs, and Price Faces will help you build the appropriate web apps to augment your business needs.

Enterprise Application Development Services
Data emerges as the new currency for businesses. Enterprise Application Integration, therefore becomes crucial to help you collate, curate and cash in on the data leveraged from various departments in your organization. Enlist NEX's expertise in Enterprise Application Development Services to join the big race and augment your business growth.

Migration and Version Upgrade Services
Ensuring you carry out a successful migration project and also stay within budget is always the most challenging things for any business. Our customer-centric, detail oriented Java Migration and version upgrade services ensures you are able to do both easily.

Customizing Java Development
The increasing pace of your business growth generates new and varied requirements. Your Java needs, subsequently, also keep changing. At NEX, we specialize in providing a customized development approach to address these fast changing requirements and deliver appropriate solutions.

J2EE Development Services
When your application needs to leverage the plethora of open source code libraries and develop cross platform compatibilities in its code, opting for J2EE is the right decision. Our technically proficient Java developers are well versed in advanced J2EE framework, Struts, Spring and Hibernate provide you with the right support.
Java Desktop Application Development Services
The comprehensiveness and simplicity of Java has made it a favourite tool for application development. Our team of expert Java programmers in India utilizes their deep understanding of its nuances to help you build scalable and robust desktop applications.
Maintenance & Support Services
You may face numerous issues while installing, deploying or migrating your Java applications. At NEX, we realise the complications arising from these that act as major growth impediments. Our Maintenance and Support services ensures you get stable and optimized business solutions to help you maintain a healthy and steady growth pace.
Expert Java CMS Services
In a multi-channel, multi-device world there is an unprecedented dominance of e-commerce systems. This is triggering varied content marketing requirements. Subsequently, content management systems are undergoing a sea change. Java experts at NEX display exemplary skills in content management and version control tools like SVN, Git, and BitBucket. We can help you understand and build the right Java CMS to accelerate your growth.
Industries Serviced
Our experience summary spans across a wide array of Industry verticals. Our Expert Java developers have honed their skills and evolved their expertise by extensively working with these industries. Our Industry repertoire includes: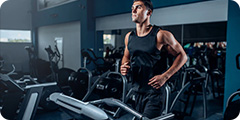 Health and Fitness Care
Health and Fitness Care industries require a robust and extensible system to minimize errors in maintaining patient data. Nex Java experts provide relevant digital support for data aggregation. We have successfully supported a centralized controller in healthcare setups to dynamically validate, save and populate data from through customized JAVA API.
Shopping & E-Commerce
E-Commerce Industries are often plagued with the inadequacy of appropriate systems to capture customer information which hinders their understanding of consumer behaviour. Nex Java experts work closely with E-Commerce industry professionals to gauge their requirements and deliver appropriate solutions to create the ideal shopping experience.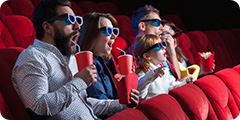 Media and Entertainment
Online platforms are the new stage for the M&E industry. Equip your business with the right IT solution to help you in content creation, management and delivery. Nex and its team of expert Java professionals provides the ideal media and entertainment app delivery service to revolutionize the entertainment horizon.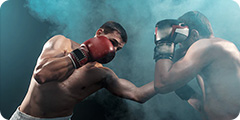 Sports and Recreation
Information Technology is revolutionizing the way the world is experiencing Sports causing the Sports and Recreation industry to change its game plan. Nex, leverages this opportunity to develop and deliver responsive and innovative solutions changing the way your customers view, learn and play sports.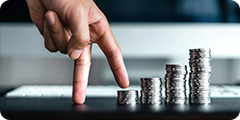 Banking and Finance
In the current scenario, Banking institutions need to protect customer data and secure their reputation. Nex realises this urgent need and devises secured and scaleable Java applications enabling Banks and Fintechs to carry on business as usual.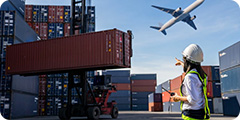 Travel and Tourism
An increasing number of Travel organizations are throwing open their online shop windows. Enlist the support of our experienced Java professionals who share your excitement in enthralling customers with real time travel experience.
Education and E-Learning
The advent of digital learning sources have led education needs to evolve with a whole new definition. Learners now demand improved learning experience, more interactivity, and seamless delivery. Nex Java experts help you meet these needs by delivering enriched educational app solutions.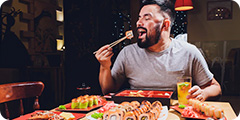 Food and Beverage
The rise in food delivery apps and innovative Restaurant websites are fast changing the way food lovers are devouring content as well as food. Hire Java programmers from Nex who have honed their skills to build solutions that are digitally synced for delivering not only food but also your success.
Latest Updates
Java experts, brace yourself for new bunch of offerings in 2019!
As we have stepped into a New Year, it is the perfect time to first retrospect what Java brought to us in 2018, and what all can we expect in 2019. At the same time, it is also the perfect time of the year to understand what all we know about latest Java concepts and what we should be prepared to learn.
Read More
Some of our clients