Full Stack Java Developers You Can Trust
Since its creation in 1991, Java has become one of the staples in the programming world. And NEX Softsys has been one of the most loyal adopters of this language. Over the past 15 years, our java developers have been developing Java projects for various clients, including startups, SMB and large enterprises.
With our expertise, skills and resources combined with your innovative ideas, we can build amazing Java applications that give your competitors a run for their money!
Stay ahead of your competitors with a ground-breaking high-tech product!
Java Technology Stack our Java Programmer Expert in…
Want to have a Reliable, Engaging & Scalable time-tested app?
All that you require is the magic of Java programming!
Best Amongst the Rest
Java, the second-most popular programming language is a favourite of programmers globally.
Spring
Spring, a top-notch Java framework technology is used in almost 86% of Java projects.
Massive Use of Java
Java is downloaded almost a billion times, every year.
Perks of JDK 17
JDK 17 – the upcoming Long-Term Support JDK.
Perfect for Any Business
Approximately 95% of companies prefer using Java.
Tomcat
Tomcat is one of the most popular Java app servers.
Hire Java Developers Across Geographies
USA | Canada | UK | Germany | France | Singapore | Italy |
Israel | Australia | Japan | Netherlands | Sweden | Switzerland | Norway
Hire Java Programmers in Just 4 Steps
We know that you don't want to waste your time waiting on the sidelines. It is why we're here to make your ideas happen and do it fast! We have a simple hiring process that lets you effectively get the best Java programmers teams from India based on your project requirements.

Tell Us Your Requirements
Do you want to hire our Java programmers? Do you want us to handle your complete project? Tell us, what you need, and we'll match you with our talented developers.

Let's Pick the Best Profiles
Depending on the scope of your project, we select our in-house Java developers with the skill set required for our project.

Let's Have a Discussion
Reach out to us to directly converse with our Java developers and experts. You can discuss with them before the start of the project to understand their skills and strengths.

Let's Start the Work!
Once you are satisfied with our selected team, you can get them on board and start your project right away.
Why Are Our Full Stack Java Developers the Best?
We have smart, experienced and skilled Java developers who are great at what they do. Java development itself is a huge area that requires working knowledge of additional tools, languages and integrations. Every full-stack Java developer at NEX Softsys is an expert at their domains and has the skills to back it up.
Develop Apps Within a Budget
It's affordable to get the best talent in India than the developed countries. Our Java developers will come within your budget and bring the most advantage to the table!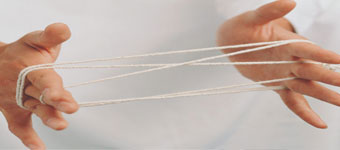 Hassle-Free Management
Tired of pesky follow-ups and missed time limits? Not anymore! Our Java developers stay true to the schedule and deliver iterations within the agreed timeline.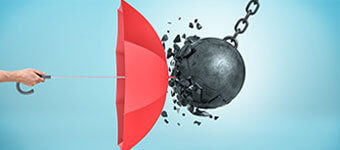 Flexible Hiring Models
Want to hire our Java programmers in India by the hour, day, month, or project? We're entirely flexible to suit your project needs.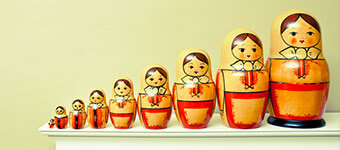 Scale Projects As You Need
You don't even have to think about getting more talent for extending your project scope. We can fill in the gap for new requirements as you scale up.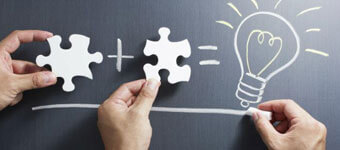 Transparent Development Process
Our Java developers in India will keep you connected throughout the project and give you regular updates on the progress that will not make you feel different from in-house!
Value for Money Spent, and More!
We offer competitive rates for developing Java applications like no other. Our Java programmers from India are experts at what they are, and you'll get value for money and more!
Hire Dedicated Java Developers for Customized Services
Java is a programming language that can be used with different technologies and for various purposes. It is vital to have a team of experts specializing in the Java technologies most suited to your project. Our team of dedicated Java developers has worked in applications with AI, ML, natural language processing, AR and VR. Based on your particular service needs, we'll handpick the developers to form your core team.

Java Web Development
NEX Softsys Java programmers work every day with J2SE, J2ME, JSF and JSP. In addition to that, we also work with Spring Boot, Spring MVC, Microservices, Hibernate and many other Java web technologies based on your individual project needs.
Development of Microservices
Microservices help maintains a steady flow of deliveries and also give you options for future growth. Our Java developers develop microservices for current applications under progress for existing apps to improve the performance and delivery.

Java Application Development
Microservices help maintains a steady flow of deliveries and also give you options for future growth. Our Java developers develop microservices for current applications under progress for existing apps to improve the performance and delivery.

AI-Driven Solutions
Our Java developers in India have delivered an enhanced customer experience and facilitate intuitive operations by implementing AI-driven data management solutions around the advanced Java/J2EE framework.
Java Consulting
There may be times when you're at crossroads, unable to figure out the next action plan. In such times, you can book a consultation call with our talented full-stack Java developer, discuss your options and get clarity on your project.

Modernization of Legacy Technology
We help with the migration of databases to new technology and modernize the legacy technologies to digital solutions primarily aimed to increase accuracy, efficiency and speed of the operations.

Java App Reengineering
When you're frustrated with an outdated Java application, upgrading and reengineering it would be the best way to go. Our Java developers can retain the basic functionalities of an existing app, build user-friendly new ones and improve its performance.
Java Support & Maintenance
Developing a great application is only half the work done. To get the best out of it, you need to properly maintain it, upgrade it and do the necessary groundwork regularly. It is where our Java support & maintenance team will be of big help.
Hire Experienced Java Developer at Cost-Effective Rate
Full Time
Part time
Hourly
Start Work in
72 Hours
48 Hours
24 Hours
Mode
Only works for you in dedicated mode
Need a few hours of attention to the work
Prefer better half for your business
Duration
8 Hrs/Day – 5 Days/Week(160 Hrs/ Month)
4 Hrs/Day – 5 Days/Week (80 Hrs/ Month)
8 Hrs/Day - 5 Days/Week
Billing
Monthly
Monthly / Weekly
Monthly / Weekly / Daily
Duration
1 Month
40 Hours
24 Hours
Price
Inquiry Now
Various Industries Our Java Programmers Have Worked In
Our Java programmers in India have over a decade of experience working in various Java projects, technologies and multiple industries. As we work with companies in different sectors, we've gathered the working knowledge of the industry to help you quickly understand your needs. Hire Java programmers from NEX Softsys, and here are a few industries of our expertise.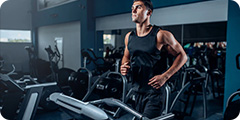 Health & Fitness
Retail & eCommerce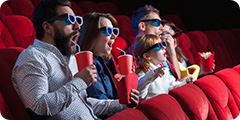 Media & Entertainment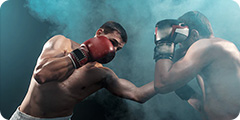 Sports & Recreation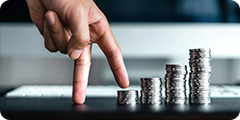 Banking & Finance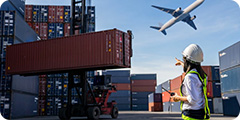 Tourism
Education & eLearning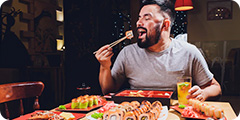 Food & Beverage
Some of our clients