Fill the details and We'll get back to you soon
Excellence in Java Programming
When you want to develop intelligent solutions with Java programming, then you need an expert Java developer to make it come true. Our Java developers have a strong skill set required to create a customized Java program. Hire Java developers from NEX to create feature-rich application that serves your purpose. Not all Java programmers match the required skillset according to your industry demands and programming specs. There are numerous frameworks and offsets in Java that it is unrealistic for your in-house Java team to have all the skills. This is where hiring our Java developers from India helps. Since we have been developing Java applications for over a decade, we know all the required skills and qualities a Java developer should possess and handpick them to work on projects.
The skills of Java developers span across the breadth and width of different markets, technologies, IT-supported services and a lot more to give you the best of the best.

Complete Knowledge of the Java Ecosystem
When you need multiple Java programs to keep yourself updated and ahead of your competitors, you require a pool of Java developers with good knowledge of the Java ecosystem. Expert Java developers in working with Struts, Spring, Maven, Ant and Spock, to name a few.
Know the Ins and Outs of Java Data Structures
It is highly essential that Java developers have complete knowledge of the data structures on their fingertips. Our full-stack Java application developers have been working with us for so long that they are skilled at data structures like List, Matrix, Map, Vectors and Set.
Ability to Work Around Memory Management
In many kinds of programming, proper memory management is something that even good Java developers struggle. Our Java programmers have hands-on knowledge of managing with the runtime and garbage collection and the methods to avoid memory errors.
Best at Choosing Application Servers
When you are spoilt for choices with different application servers, it is easy to make the wrong choice. Backed by years of experience, Java coders are adept at JBOSS, TOMCAT, Apache and similar support systems and only choose the relevant one for the application development.
Highly Capable of Building Complex Algorithms
In recent times, innovations and uniqueness are the mantras for being at the top of the industry. When you want to bring your innovative ideas to life exactly like the way it should hire skilled JAVA Developers to do a fantastic job of handling even the most complicated programming requirements.
Abide by the core of Java – WORA
The core definition of Java is Write Once, Run Anywhere (WORA), but this is something that many clients struggle with the Java developers. After writing the code, it should be in a position to be run on any system and maintained by any proper Java support staff, which is what we live by every day.
Java Developers Across Geographies And In Your Timezones
USA | Canada | UK | Germany | France | Singapore | Italy |
Israel | Australia | Japan | Netherlands | Sweden | Switzerland | Norway
Our Java Process Flow
As Java is amongst the top five programming languages in the world, it is being used for several applications for desktop and mobiles combined with the latest machine learning and artificial intelligence. We take stock of your requirements and analyze the competition and come up with ideas to make your application stand out. Our Java development process flow is defined on the individual project stages customized into the regular cycle.

Understand Project Basis
Our Java developers converse with you and your team, perform a detailed analysis of the project, understand the requirements of the resources, the frameworks and additional tools.

Create Timelines
We create timelines and engaging solutions by collaborating with our clients and align our product delivery in time for the planned due time to market.

Development Cycle
We go through every stage of the product development process cycle with caution and keep updating you with our progress and take feedback from you.

Testing and Delivery
We perform real-time testing with test subjects and check for any inconsistencies or ways to better the product to suit the target segment.
Why Hire Java Programmers from India?
At NEX, we have an in-house Java development team comprising of Java developers and testers who can help you in achieving faster time to market and create a user-friendly support structure. We embody the Java core functionality and ensure that the application can be maintained by anyone and run anywhere. We also suggest improvements or ways to better the application development to solve your issues and cater to the scope of your target market.
Seal Affordable Deals
You can see a striking difference in cost to hire Java developers in India when compared to other countries. For example, the cost of hiring mid-level Java developers in the USA is around $102,999 and the UK is $ 69,54 and Germany is $52,077 in the year 2019 when compared to just $19,542 to hire mid-level Java developers and $52,511 to hire high-level Java developers in India.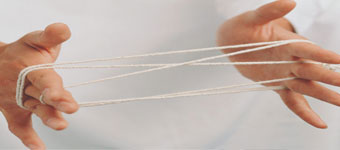 Customized Work Models
The ability to create unique solutions customized to the requirements of the organization should be an essential trail of a Java developer. Fortunately, our Java developers from India adept according to the industry demands and project specifications to develop solutions that align with the current customer requirements.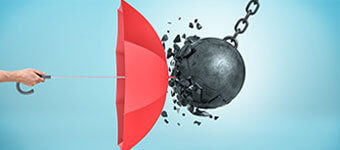 No Threat to Security
Abiding by the security laws and keeping the data protected from hackers is essential for the success of any application. Top Java developers put up firewalls, virus protection and other IP protections to protect the application against any cyber threats to keep your technology and data safe.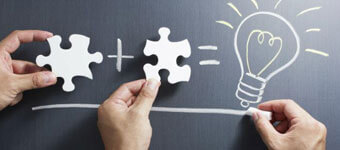 Driven by Innovation
We are not only excellent Java programmers but also skilled problem solvers. Our team doesn't just look on the tech side of the development cycle by also incorporate the real-world scenarios in developing solutions that answer to the industry needs and stands proof for your intent to provide high-value products.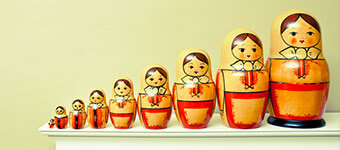 Hire a Team of Your Choice
We understand that it is your project requirements that our team will work on and therefore, we ensure that you are entirely comfortable with the team chosen for the project. If not, we heed to your suggestions and made changes to give you the right Java development team to realize your expectations.
On-Time, Agile Delivery
We follow the agile method of working which ensures that you are updated about every step on the way and also participate in meetings with the core team and get an understanding of their skills, the issues and the complexity of the project, and also share in your suggestions for perfecting the project.
Services Provided by Our Java Development Team
You can use Java programming for a wide range of services for computing systems, embedded platforms and enterprise solutions. Java is an object-oriented programming language that can be combined with the web development frameworks and EAI tools to create the best quality solutions that are current to your industry and caters to the main unsolved issues. Hire our Java developers to experience the best practices of Java development cycle and build robust products with long-lasting solutions.

Java Web Development Services
Our Java programmers are well-versed with the Java technologies like Spring, Rabbit MQ, Apache Spark, Struts, Active MQ, Apache Storm, Hibernate, JSF and a lot more. This gives them extensive options to explore and create highly functional Java applications that support your business.

Customized Java Development
We enhance the relevancy of the application to cater to your specific business requirements by using JSP, Servlets, Java Mail, XML, XSL, Java 5, 6, 7, 8, JPA, JMS and JDBC supported with the technologies and frameworks like JQuery, GWT, Ext JS, Angular JS, HTML5 and CSS3.

J2EE Development Services
If you wish to build high-level Java applications, then J2EE is the right choice. By making use of the vast open source libraries and choosing the right Java frameworks, our Java programmers from India ensure to deliver appropriate solutions with offshore Java development services.

Java CMS Services
Many of the services today require a good Content Management System (CMS) to improve the visibility of their services to the customers. Our Java developers from NEX are highly adept at recognizing the needs and add the CMS system to make it easier to handle and leverage it for organizational growth.

Enterprise-Level Java Applications
For any large enterprise, integration between the multiple applications is crucial to make it easier to work. We help to curate various systems together from different departments and ensure seamless data access between them for speedy day-to-day operations and to augment the business growth.
Java Migration and Upgradation Services
It is always best to stay updated to the current versions of Java to exploit the new features for better operations and application modification. We ensure that your Java application is updated to the current version and also help with migrating applications to Java from other programming languages.
Java Desktop Application Development
Our Java developers have the perfect combination of skill, talent, experience and knowledge to create Java applications at such a fast rate that fits in precisely to your vision and needs. Hire our Java programmers to develop desktop applications that cater to your goals.
Java Maintenance & Support Services
After deploying the Java applications, you require constant support to attend to your quick needs and maintenance services to keep the application up and running. Our Java team will also provide these additional services to keep the application in the prime of health to avoid any operational errors or security issues.
Our Experience in Industries
During the last 10 years, we have worked with numerous industries and organizations with quick and affordable solutions with Java programming. Here are some of the top industries where our Java programmers from India have made an impact.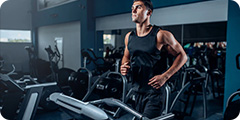 Health and Fitness
In the health and fitness industries, collecting and keeping the patient data safe is of utmost importance. We do a fantastic job of enforcing high-security measures that follow the OWASP guidelines to keep the data secure at any cost. We also combine these applications with several others for optimal results and efficient operations.
E-Commerce
There are several divisions inside the e-commerce industry where we employ our research skills to identify the market scope and target audience to create e-commerce applications that deliver the best-customized experience that tops the competition. We help in creating and integrating with systems to enable an overall simple application to run the e-commerce business.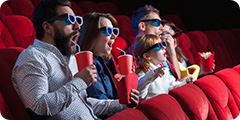 Media and Entertainment
We have created several desktop and mobile applications for companies in media and entertainment. We create proper CMS systems and use the right Java frameworks to create scalable Java applications. We make sure that it is simple and straightforward for the team and the customers to use the platform without any issues.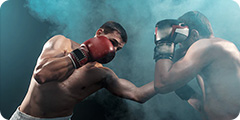 Sports and Recreation
Our dedicated Java developers have been one of the first in India to leverage the technology to create Java applications in the Sports sector. We innovate and create responsive Java-based applications that provide simplified solutions for the customers to view and use, and for your team to easily update and make backend changes.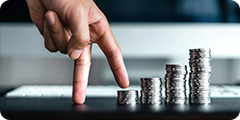 Banking and Finance
The first thing about creating applications for financial applications is security. Our Java programmers create highly secure applications that wade away any incidents of data access or security breaches. We put up huge firewalls to generate secure and scalable banking and finance applications that keep sensitive data safe.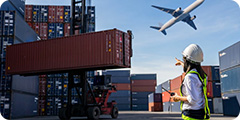 Travel and Tourism
Many of the applications in the travel and tourism industry have applications with multiple features that fulfil the holistic requirements of the customers. Our certified Java developers are highly skilled to create user-friendly travel applications that run on all devices seamlessly with the best performance.
Education and E-Learning
By combining a large number of digital sources and optimizing it for minimum loading time, we create e-learning applications that help to enhance the level of the services you provide. The learners of your platform can experience an all-new experience with quick interactions, enriched solutions and overall, intuitive usage.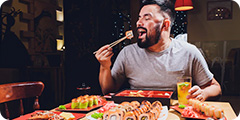 Food and Beverage
In the competitive world of the food and beverage industry, we help you to raise to the top with feature-rich applications that are easily customizable. Let your users enjoy the food without any interruptions through your swift working Java applications and let us take care of all the backend work.
Latest Updates
Java experts, brace yourself for new bunch of offerings in 2019!
As we have stepped into a New Year, it is the perfect time to first retrospect what Java brought to us in 2018, and what all can we expect in 2019. At the same time, it is also the perfect time of the year to understand what all we know about latest Java concepts and what we should be prepared to learn.
Read More
Some of our clients