Fill the details and We'll get back to you soon
Empowering healthcare, logistics, banking and several other domains with our Innovative and cutting-edge research on Java technologies including the J2EE environment for over 8 years.
NEX, an Innovative Java Web Development Company, ensures that Businesses around the world remains enriched with its adept handling of design, development and deployment services of exceptional Java solutions. Our Java web development services are based on our solid understanding of the need for your business to remain scalable. Our cutting-edge, easily implementable J2EE solutions and affordable services have made us the preferred Java Development company for several clients.

Development Process – The NEX Edge
Expert Development Support
With over 3 billion devices across the world running Java in some form or the other, it is clearly one of the most preferred programming language for enterprise systems. Moreover, its fast evolving nature makes it imperative that you have the team with the right technical skills to help you derive its full benefit.
Involve NEX, a fast emerging Java Development company, to help you explore and expand through innovative business opportunities with our perfectly structured Java development services. At NEX we are skilled in helping you extract the maximum value for your business.
Flexible Service Models
When business is expanding, you have varied service requirements. At NEX we understand this need to remain flexible and have designed engagement models that cater to your specific requirements.
We offer fixed-price models for small startups, time and material for larger engagements as well as providing dedicated staffing solutions, as required, to fulfil your Java need. As a Java web development company, we realize the importance of remaining relevant to your every need so that you continue to benefit from our services.
Complete Process Transparency
Lack of trust and transparency in development processes impedes growth. At NEX, we design completely transparent processes to ensure we gain your trust and confidence. We provide regular updates of the work status and encourage your feedback to help us improve our process and your product.
NEX, a fast-emerging Java development company, believes in building efficiencies by involving the right processes. We also bring in the right people to strengthen those processes.
The NEX Advantage in Java Development
To help your business leverage the immense potential of Java, you need the right support in skills and experience. NEX, a Java Web Development company, offers you both, and more. Our expertise in ORM tools as well as server end technologies like Hibernate, JPA, Spring Data, iBatis and Spring MVC, Spring boot, Spring Security, Spring Web Socket communications respectively have made us the preferred choice for most businesses. Moreover, our exhaustive service portfolio and impeccable customer service has created an endearing place in the hearts and businesses of various clients. Some of the other benefits you garner by engaging with us includes:

Tailored Services
When you have a growing business, your Java needs may vary from what it was earlier. Our team at NEX, an expert Java development company, are well versed in current updates and are able to tailor our services to address that specific need and provide you with the appropriate business solution.

Unmatched Pricing
Business growth leads to escalating costs. It is obvious you would have to keep an expenses, particularly vendor costs, well-within your budget. As your partner in every way, NEX realizes this crucial need and leverages efficient resource management processes to minimize cost and maximize benefits.

Unparalleled Quality Delivery
When you are aspiring for enhanced business prospects, it is necessary that you ensure exceptional quality in all your services. Java development service from NEX understands this need and strives towards helping you achieve it. Our exemplary service profile helps us showcase successful achievements in Java development and deployment that speaks of our focus on unparalleled quality in each delivery.

Advanced Infrastructure
Every business needs the right infrastructure support to evolve with excellence. NEX, provides state-of-the-art infrastructure support that drives away all worries ensuring that you keep your mind focussed on your core business objectives.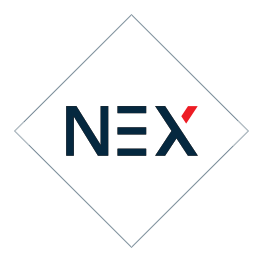 Complete Client Satisfaction
Satisfaction in services rendered is important in completing the delivery experience. NEX, the Java Web Development company, understands that and renders impeccable services in delivering Java web solutions. Our excellent understanding of client's needs and the ability to effectively translate that into easily implementable solutions is the crux of our service delivery that has achieved 100% customer satisfaction in all our engagements.

On-Time Delivery
As businesses move their products to the market at a furious pace, it is important that you increase your TTM to remain relevant. NEX, embeds its processes with the benefits of the agile methodology and ensures that you get to initiate a head start for your business. Our expert Java specialists know how to ensure you remain on-time always.

High-Grade Services
When you aspire to excel, you need to employ services of the highest quality to propel that aspiration. At NEX we have built a team of expert Java professionals who understand the need for quality service and deliver accordingly.
Regular Reports and Feedback
You need to be able to control your products and the way they are being developed. At NEX, we emphasise on designing transparent processes for all our Java web development engagements that will give you open access to view the way we design, develop and deploy your solutions. We provide you with regular reports on the status of every development phase and encourage your constant feedback to help us improve.
Innovative, Intuitive and Implementable Java Web Solutions par Excellence for both
Small Startups

as well as Large Enterprises

As businesses evolve they need to leverage the dynamic capabilities of distributed architecture and design web applications that help them revolutionize their business processes. Java is the ideal choice in helping them handle the varied complexities that web applications may pose.
NEX delivers this crucial need by developing and designing secured, stable and scalable Java web solutions that generates healthy traffic, simplifies complexities and boosts revenue.
Our team of skilled Java programmers have successfully completed complex challenges in helping organizations across multiple domains to significantly improve their performance.
Our exhaustive experience enables us to collaborate, consult and communicate effectively with you to understand your need and recommend the appropriate solution that will best address that need.
NEX Domain Expertise

Energy
Travel & Hospitality
Real Estate
Logistics

Media & Entertainment

Healthcare
Education / eLearning
eCommerce / Retail

Manufacturing

Social Networking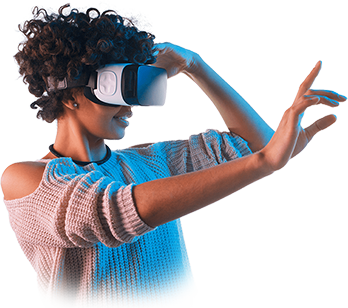 Leverage the expertise of NEX Offshore team for your Java Web Application Development
As you focus on your core business functions, building your technical skills may have been pushed to the backburner. With the NEX expertise available at hand, you need not shift your focus neither do you need to overspend your budget by building a team of your own. Our experts reinforce your team with the upgraded Java skills, enables you to leverage our technical infrastructure and embed our processes into your workflow to build the ideal development environment.
The offshore engagement models developed by NEX have been working successfully across the globe generating a whole new segment of happy Java clientele.
Select and Develop Your Team
When you outsource your Java needs to an external vendor, you need to know who is working with your products. At NEX, we give you the full freedom to choose and define your own team from our select group of resources.
You can interview our team of experts to understand who can help you develop your desired solution, your way. Our team of dedicated Java resources are available 24*7 to answer all your queries and conduct discussions on all your requirements.
Retain Team for Future Engagements
A team is the crux of every organization. Once you build your team, you would like to retain it for all future engagements. At NEX we realize this critical need and have designed our processes to address that need.
We ensure that you get to retain your team and also help you modify the team size based on your requirement. Your team is your tool for gaining success. We ensure you keep it ready and sharpened.
Latest Updates
Introduction to Aspect oriented programming in spring
Spring framework is a popular Java framework that provide support for various requirements of a Java application. It supports dependency injection, web services, MVC pattern etc. The main aim of a framework is to lift the heavy job like data base connectivity, Java web development service calls from developers; so that they can concentrate on developing the business logic of application.
Read More
Some of our clients