TRUSTED BY
GLOBAL CLIENTS
User-centric Java/J2EE programming was developed to meet the caliber of global enterprises. Experience unparalleled performance, scalability & flexibility now!
Java is used to develop almost any type of application, both high-tech and simple. NEX Softsys, a renowned Java web development company, offers the latest Java software development services to empower companies to make the most of the digital revolution. We can help you get your stunning Java application just as you envision it.
Superior Java Web Development Services
Java Web App Development
Over the last 15+ years, NEX Softsys has built many noteworthy Java products for companies globally. It is indeed one of our core competencies. Our Java web development team has experience in building numerous beneficial Java products for companies worldwide.
Experience in JavaScript, jQuery, ExtJS, AngularJS, HTML, CSS.
Work with open source platforms like JBoss and JSpring.
Delivery of customized software packages.
Embedded software application development.
Enterprise Java Software Development Services
Our team can be an extended part of your in-house team. We can together develop innovative Java software based on your business requirements.
Capable of handling large & complex system delivery.
Service-oriented architecture (SOA) with regular support.
Deliver Java web solutions tailored to your needs.
Development of Business Process Management software, HR & payroll apps, EMR, CRM, etc.
Java Migration Services
Do you want to migrate to Java from any other platform? NEX Softsys, Java development company can help to migrate your working application or project under development seamlessly to Java and configure it with the existing setup and also offer additional features like:
Security management including LDAP, ADFS, symmetric & asymmetric key algorithms, etc.
Migration to the cloud-like AWS, Azure, Google Cloud, Microsoft Azure and IBM.
Dynamic Java applications to adapt to the market trends.
Why Choose NEX Softsys as Your Java Development Company?
Our track record speaks for itself. Having served businesses from diverse industries, our developers combine their rich expertise and vast experience to create robust Java web development solutions. We've served many highly-rated companies across the globe for a variety of developmental needs. With its advanced security features, massive scope for flexibility and scalability, and simple development, Java has been the preferred language for many global clients.

Expertise in Numerous Java Technologies
We have used various technologies like Spring, Hibernate, JMS, JDBC, Struts, Swing, and more to deliver premium Java web development solutions. Our developers meticulously analyze the scope of the project to provide solutions that ensure optimal performance.

Hugely-Vouched Customer Reputation
Our client retention rate of over 70% speaks for itself. The exceptional quality of our Java web development services has earned us a stellar reputation amongst our clients, who trust us to deliver top-quality results.

Fast Project Kickoff
Don't like wasting time just talking? Neither do we. Leave it to use to jumpstart your project in a week or two. From the moment the contract is signed, we set the wheels in motion.

State-of-the-Art Infrastructure
We have numerous resources to ensure the best quality at every step of the Java application development services. Be it the most compatible tools or the latest technologies, we have everything it takes to build powerful Java applications.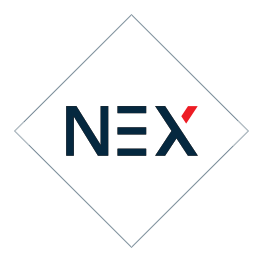 Competitive Pricing
Working under a budget? We are proud to offer the most affordable Java development services in India. Wondering how? We ensure cost optimization through our flexible hiring model. Hire expert developers for our Java development company on a per-project or everyday basis.

Work on Flexible Time Zones
Whether your team is based in Europe, USA, Australia, Canada or UK, we can work according to your time zone. Our Java development team believes in working with complete collaboration.

Rapid Delivery
Our development cycles are quick and efficient because we follow the agile methodology. Our team keeps the owners informed about each phase of development. We offer the required scope to modify the features or products if needed.
Extended Support
NEX Softsys Java software development company aims to offer a remarkable client experience, hence, our team extends support services even after the delivery of the product.
Share us your requirements, We'll get back to you soon
Our Capabilities in Java Web Development Solutions
Excellence for both Small Startups as well as Large Enterprises
Today more and more companies are integrating cutting-edge technologies like machine learning, artificial intelligence, and the Internet of Things (IoT) with their Java apps. Whether you want to enhance the features of your Java product or add more functionality, our Java experts can help you get what you need!
We have implemented AI-driven data management solutions with Java/J2EE that boost the operations speed and accuracy.
We have developed solutions with IoT, data analytics and digital twins for various clients to combine the power of data with existing java development solutions.
We have built effective microservices and API solutions to restructure and modernize our clients' legacy systems, enabling them to meet current user needs.
NEX Softsys Domain Expertise

Energy
Travel & Hospitality
Real Estate
Logistics

Media & Entertainment

Healthcare
Education / eLearning
eCommerce / Retail

Manufacturing

Social Networking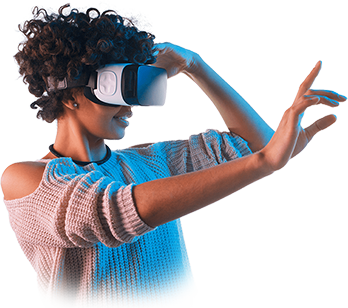 Our Approach to Java Development Services
Experts at NEX Softsys use the fantastic combination of cutting-edge technology and tools, along with the extensive experience of our experts to build innovative products for your business. Our products empower businesses to gain the competitive advantage they are looking for. Most importantly, we believe in transparency and setting the right expectation. Hence, our team indulges in continuous discussions to ensure the flawless execution of the development project.
Communication is our differentiating factor. We include you in our team meetings. We show you the completed modules. If you think something needs to be changed, we incorporate the changes at an early stage. Our practice of constant communication with our clients sets us apart from other Java development companies.
Our Java Development for Startups
Whether you want to make a mark in the world with a highly advanced Java product or you just require a Java application to start your new venture, we have your back!
Whatever your apps are, our in-house team will take complete charge of your project and create a robust and functional application that meets your expectations. You can further hire the same team to provide support and maintenance to keep your Java app as efficient as possible.
Our Java Development for Enterprises
As an enterprise, your need for a Java web application development company can be numerous. From developing internal to custom-centric apps, we have done it all.
Our Java professionals understand the core needs of any domain. We can smoothly collaborate with your in-house team or work independently. Our motive remains the same – to deliver a flawless, immaculate Java application.