TRUSTED BY
GLOBAL CLIENTS
Share us your requirements, We'll get back to you soon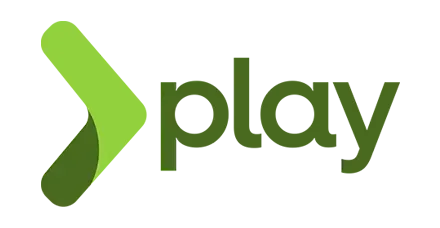 Java Play Web Development Services
Engineers' choice for unmatched app development
Experience the ease and efficiency of web application development with Java Play Framework. The lightweight framework empowers us to build robust applications using Java and Scala, leveraging the power of the JVM. With its web-friendly architecture and stateless nature, this ensures seamless scalability and lightning-fast execution. And unleash unlimited possibilities with it.
Java Play Framework Development
Simplify web application development with Java Play Framework
Unlock the true potential of your web applications with our expert Java Play Framework services. Experience the simplicity, scalability, and speed that Java Play Framework offers.
Power of JVM
Versatile Developers Community
Type Safety and Object-Oriented Design
Functional Programming Paradigm
API-First Design
Active Community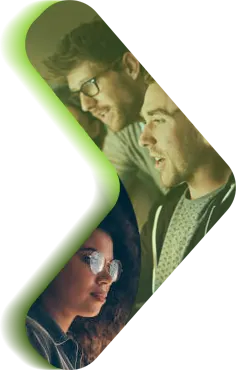 Java Play Framework Development Services
Enter the gateway to exceptional services with Java Play framework Development Company
As a leading Java Play Framework development services provider, NEX Softsys brings simplicity and efficiency to web app development. Our team of expert Java Play developers is passionate about creating full-stack applications with ease and agility, leveraging the potential of the Play framework to deliver reliable and innovative solutions for your business.
We Deliver Java Play Web Application Framework Services Across
USA | Canada | UK | Germany | France | Singapore | Italy |
Israel | Australia | Japan | Netherlands | Sweden | Switzerland | Norway
Java Play Framework Web Development Services
Explore the possibilities and benefits of our Java Play Framework web development services and unlock a world of growth and success.
Custom Application Development
We specialize in building customized web applications using the Play Framework tailored to your business needs. Our Java Play developers harness its features and capabilities to create scalable, robust, high-performance applications.
API Development
We enable seamless integration and communication between your web applications and external systems through API development using the Play Framework. It opens opportunities for enhanced functionality, data sharing, and streamlined workflows.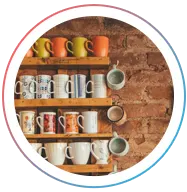 Full-Stack Development
Our Play Framework expertise extends to full-stack development, allowing us to create end-to-end solutions encompassing both frontend and backend development. We ensure a cohesive and seamless user experience across all aspects of your web application.

Impact of Play Framework Development Services on Your Business
Leverage the amazing features and benefits the Play framework can offer your business. Built with a strong foundation, Play Framework provides top-notch security features and offers fast development. This cutting-edge technology brings a variety of benefits that can skyrocket your business impact.
Limitless Possibilities
Enjoy a seamless development experience with Play Framework. With IDE support for Eclipse and IntelliJ IDEA, the possibilities are limitless.
Scalability
Scale your applications predictably and effortlessly with Play. Powered by a fully asynchronous model built on top of Akka and boasting a stateless web tier, It ensures smooth scalability. Embrace non-blocking I/O, tap into the potential of real-time capabilities, and witness your app thrive under high loads.
100% App Success Rate
Play Framework Company works with modern web and mobile apps in mind. Embrace RESTful architecture by default. With extensive support, the success rate of the app is high.
Solid & Lightning-Fast Apps
Let the compiler and the runtime do the heavy lifting for you. With Play Framework, your apps run super-fast and perform under demanding loads. Benefit from unmatched speed and efficiency.
Constant Innovation
With Play Framework, We gain access to countless libraries, including Maven Central libraries, numerous Play plugins, and an active community that fuels constant innovation.
Mission Critical Apps Development
Play powers some of the most groundbreaking web applications for startups to enterprises. Enjoy easy deployment and seamless scalability, leverage a wide range of cloud deployment options, and join the league of mission-critical apps that have chosen Play as their foundation.
Java Play Web Application Development Company
Uplift the potential of your projects with our commitment to excellence
Experience the magic of software development with NEX Softsys, a trusted Java Play development company. Our passion for programming drives us to provide exceptional web development services. Embracing the Play framework, built on AKKA, we deliver innovative solutions for microservices, web applications, and more. As a top player in Play development, we remain committed to staying at the forefront of the industry. With a vibrant and capable community, Play is highly relevant in the current web development landscape.
Why Choose NEX Softsys as Your Play Development Solution Provider?
Expert Play Development Services
Experience our dedication to excellence in product development, ensuring innovative and cutting-edge solutions for your requirements on time and within your budget.
Certified Experts
Benefit from our team of certified Java Play developers who possess extensive industry experience of over 20 years, ensuring top-notch expertise and professionalism.
Intellectual Property Protection
We value your ideas and offer an IP rights agreement, providing you with complete ownership of the source code and legal protection.
Confidentiality
Trust in our commitment to confidentiality through Non-Disclosure Agreements (NDAs), ensuring your project remains secure and private.
Quality Assurance
We adhere to rigorous software development quality standards, guaranteeing the delivery of high-quality solutions that meet your business needs.
Project Management & Support
Get a dedicated project manager to oversee the progress of your project to ensure effective communication and timely delivery. Our round-the-clock proactive technical support team ensures that your software runs smoothly, resolving any issues promptly.