TRUSTED BY
GLOBAL CLIENTS
Share us your requirements, We'll get back to you soon
Java NetBeans Framework
Swift and Savvy Development at Your Fingertips
Unlock the true potential of Java with the power of NetBeans Framework. As an open-source integrated development environment (IDE) developed by the Apache Software Foundation, NetBeans is the go-to platform for seamless Java application development. With its comprehensive tools and features, NetBeans IDE enables you to create robust, efficient, innovative solutions that drive your business forward.
Discover the Power of the NetBeans IDE for Java Development
NetBeans Development Solution
NetBeans IDE provides an all-in-one solution that streamlines your development process. With its comprehensive suite of tools, you can write and debug Java programs effortlessly. Say goodbye to time-consuming tasks and embrace the efficiency of an integrated environment that saves you precious time and effort.
Customization and Flexibility
NetBeans IDE empowers you with customizable features, allowing you to adapt the environment to suit your unique requirements. From personalized layouts to tailored plugins, have full governance over your development experience.
Embrace the Freedom of Open Source
NetBeans IDE is not only a powerful tool but is free and open source. It gives access to a vibrant community of developers who continuously contribute to its improvement. Join a community that believes in collaboration, innovation, and pushing the boundaries of Java development.

Discover the Benefits of Java NetBeans Web Framework
Detect errors and enjoy intelligent code compilation features, ensuring cleaner and error-free code.
Create, debug, deploy, and test applications directly from NetBeans, simplifying your development process.
Experience the ease of managing your projects with NetBeans' intuitive interface and user-friendly controls.
Enhance your productivity with remarkable code comparison features, allowing you to write similar code simultaneously.
We Deliver Java NetBeans Development Services To Across
USA | Canada | UK | Germany | France | Singapore | Italy |
Israel | Australia | Japan | Netherlands | Sweden | Switzerland | Norway
Java NetBeans Development Company
Empowering Enterprises with Cutting-Edge NetBeans Development Solutions
NEX Softsys is your trusted partner in Java NetBeans Development, enabling you to unlock the full potential of your enterprise. Our seamless integration, collaboration tools, agile development support, and unwavering reliability empower you to drive innovation, enhance productivity, and achieve remarkable success.
Our team of dedicated experts combines their technical prowess with industry best practices to deliver customized, scalable, and innovative solutions that go beyond your expectations. As a renowned NetBeans IDE development company, we possess unparalleled expertise in harnessing the complete capabilities of the Java NetBeans Framework. Embark on this transformative journey with us and witness the immense power of NetBeans in action.
Java NetBeans Framework Development Services
Your search for NetBeans Framework development services ends here
Experience the Power of Java NetBeans Framework Development Services by NEX Softsys. NetBeans, a Java-based software development platform, empowers you to develop Rapid cross-platform applications, such as desktop, mobile, and web Applications.
We Leverage the robust NetBeans platform to build flexible and reliable applications with integrated development environment support for bug-free coding and powerful user interfaces. At NEX Softsys, we deliver comprehensive and affordable NetBeans IDE solutions tailored to your needs, ensuring successful project delivery worldwide.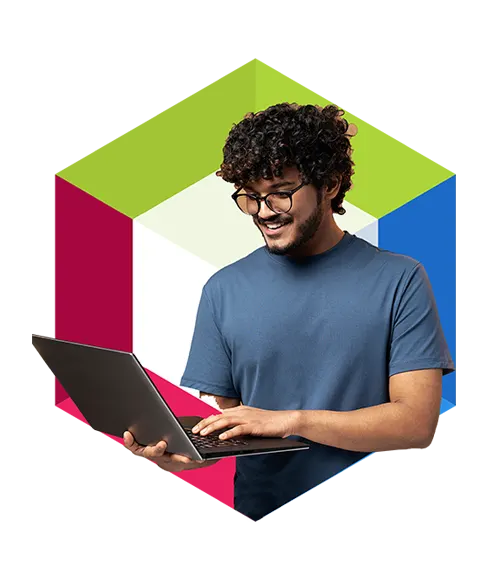 Java NetBeans Framework Development
NEX Softsys: The Ideal Choice for Java NetBeans Web Framework development
Choose Our Java NetBeans Framework development services for unmatched efficiency, flexibility, and creativity in your development journey. At NEX Softsys, we specialize in delivering exceptional Java development solutions using the power of NetBeans IDE. Experience a journey through the remarkable advantages that make NetBeans IDE the ultimate choice for your development needs.
Java NetBeans Framework Developers
Experience Excellence hiring Our Java NetBeans Framework Developers
Unlock the potential of your projects by hiring our exceptional Java NetBeans Framework developers. With a proven track record of excellence, we have garnered a reputation as a leading NetBeans IDE development company.
Continual Improvement
Our Engineers ensure your project stays in a state of continual improvement, keeping up with the latest versions and maintaining a comprehensive history of changes. It enables seamless transitions to new versions while preserving the integrity of your design.
Partnership Approach
Our programmers believe in working closely with our clients as trusted partners. From the initial consultation to the final development stages, our experienced team maintains regular communication to understand and effectively address your unique requirements. Your project's success is our utmost priority.
Efficiency and Professionalism
Hire our highly professional developers who successfully deliver quality services across various countries. They work passionately, utilizing the modern, intuitive, and powerful NetBeans IDE environment.
Agile Development Practices
We follow industry-leading development cycle techniques to ensure efficient and streamlined project execution. Our programmers thrive on new challenges, consistently delivering their best efforts to make your project succeed.
Choose Our NetBeans Development Service Offerings
Experience the seamless synergy of Java and NetBeans for web development excellence. Leverage the benefits from a comprehensive suite of features, including code analysis, debugging, unit testing, and deployment. With NetBeans, you can streamline your development lifecycle and ensure bug-free coding. Let us be your trusted partner in delivering top-notch NetBeans development services.
Seamless Integration
We boost your development workflow with NetBeans IDE's seamless integration with Java technologies and popular tools like Git, Jenkins, and Maven.
Embedded Device Debugging
We assist in debugging and monitoring performance directly on embedded devices, making NetBeans IDE a valuable asset for projects involving embedded systems.
Java EE Application Development
We Leverage NetBeans IDE's robust tooling to rapidly create Java EE applications, supporting the latest specifications for building, deploying, and debugging.
Restful Web Services Development
At our company, we simplify the development of RESTful web services with NetBeans IDE's templates and advanced editor features, reducing complexity and enabling focused functionality.
Maven Integration
Experience seamless project management dependencies, builds, and artifacts with NetBeans IDE's exceptional integration with Maven.
Java NetBeans Web Development Services
We build modern web applications using NetBeans IDE's comprehensive support for HTML5, JavaScript, CSS, and seamless browser integration.
Profiling And Performance Monitoring
Let us help you Optimize application performance with NetBeans IDE's powerful profiler, enabling analysis of CPU and memory usage, bottleneck identification, and performance enhancements.
Extensibility And Customization
We Tailor NetBeans IDE to your specific needs with its highly extensible nature, supporting plugin creation and offering an ecosystem of third-party extensions.