Project Management
Automate a significant portion of the project, share the project details through Microsoft Dynamics Cloud Services to offline project members and ensure timely delivery of the project.
Talent & Recruitment
Identify new talent, analyze the talent of the existing employees and optimize the employee talent through D365 development services to boost the efficiency of the entire organization.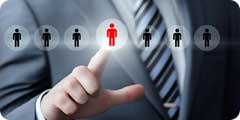 Marketing
Create pro-active solutions by gaining deep insights through the data collected through Dynamics 365 implementation and development and effectively utilize multi-channel for highly responsive marketing campaigns.
Sales
Through D365 development services, you can automate part of the sales process, predict and analyze the customer reactions and work with the marketing to maximize sales productivity.
Financial Services
For businesses that offer financial services, Dynamics 365 customer services help to maintain good relationships with customers and provide timely financial solutions through historical data.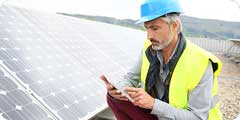 Customer Service
Partner with one of the best Dynamics 365 service providers to create a holistic customer service solution that increases conversions and customer loyalty by creating memorable shopping experiences.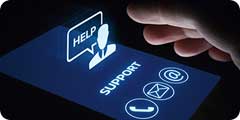 Manufacturing
Right from managing the employee records to Manufacture Resource Planning (MRP) and HR Management, Dynamics 365 development integration brings together various manufacturing applications in the same platform.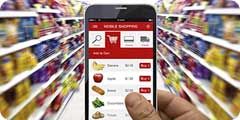 Retail
Using Dynamics 365 development services, you can maintain an up-to-date CRM system, analyze the preferences of the customers through CRM and delivered customized shopping experiences.