Re-Imagining Possibilities With Dynamics 365 Integration
The business world is ever-changing and so are customer expectations. If you want to stay ahead of the market demand and deliver exactly what your customers want, you need to take advantage of the power of data. Microsoft Dynamics 365 Integration is a comprehensive way to gain useful insights. That is collected from raw data to understand future demand and support your growth.
NEX Softsys Dynamics 365 provides integration services for organizations to bring together all business verticals on a single platform to eliminate errors and redundancies. And increase information sharing and collaboration. From a single point of view of information, you can overcome common problems of miscommunication. And focus on your business intelligence and the opportunities to move your organization forward.
SMART
We offer Dynamics 365 services that are tailormade based on your data processing, end solutions and market. We integrate various platforms like Power BI, Azure Synapse Analytics and Azure Machine Learning for gathering intelligence.
RESULT-DRIVEN
Integrated into your business apps, Microsoft Office 365 can make your overall process more productive. Streamline your Dynamics 365 application development process to cut out the lengthy, inefficient processes that stand in the way of your efficiency.
SCALABLE
You can combine various standalone applications with Dynamics 365 Custom Development in both the Business and Enterprise editions. It makes way for improving your scalability whenever needed and promoting employees to be on the same page.
FUTURISTIC
When you have only one source of truth, it cuts through all the clutter and paints a realistic picture of the organization's current situation and prospects. You can use Dynamics 365 Integration Services to make that happen and position yourself as a market leader making, the first move in technological and customer-oriented adaptations.
Share us your requirements, We'll get back to you soon
Our Microsoft Dynamics 365 Development Services Deliveries Span Across
USA | Canada | UK | Germany | France | Singapore | Italy |
Israel | Australia | Japan | Netherlands | Sweden | Switzerland | Norway
Delivering Digital Transformation with Dynamics 365 Integration
Any organization can use Microsoft Dynamics 365 solutions to integrate processes, automated solutions and implement seamless conversations across all verticals. When your employees have time to focus on innovative tasks instead of everyday physical tasks. You can be sure of the amazing solutions they will come up with. We build industry-specific and business-specific integrated applications through our customized Microsoft Dynamics 365 industry solutions. Which boosts your organizational productivity.
Project Management
Automate a significant portion of the project, share the project details through Microsoft Dynamics Cloud Services to offline project members and ensure timely delivery of the project.
Talent & Recruitment
Identify new talent, analyze the talent of the existing employees and optimize the employee talent through D365 development services to boost the efficiency of the entire organization.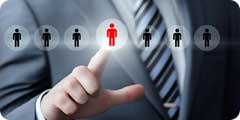 Marketing
Create pro-active solutions by gaining deep insights through the data collected through Dynamics 365 implementation and development and effectively utilize multi-channel for highly responsive marketing campaigns.
Sales
Through D365 development services, you can automate part of the sales process, predict and analyze customer reactions and work with the marketing to maximize sales productivity.
Financial Services
For businesses that offer financial services, Dynamics 365 customer services help to maintain good relationships with customers and provide timely financial solutions through historical data.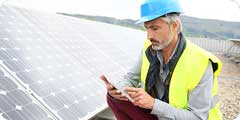 Customer Service
Partner with one of the best Dynamics 365 service providers to create a holistic customer service solution that increases conversions and customer loyalty by creating memorable shopping experiences.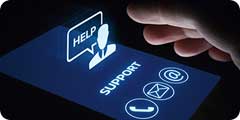 Manufacturing
Right from managing the employee records to Manufacture Resource Planning (MRP) and HR Management, Dynamics 365 development integration brings together various manufacturing applications in the same platform.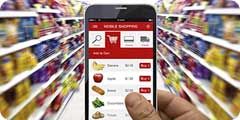 Retail
Using Dynamics 365 development services, you can maintain an up-to-date CRM system, analyze the preferences of the customers through CRM and delivered customized shopping experiences.
Benefits of Dynamics 365 Implementation at NEX Softsys
Evolving digital technologies make the transformation of business processes inevitable. Removing silos and connecting with your customers is a business requirement. Partner with us, a firm that provides specialized services such as Microsoft Dynamics 365 implementation and cloud services. We help your business rediscover its processes through advanced digital travel.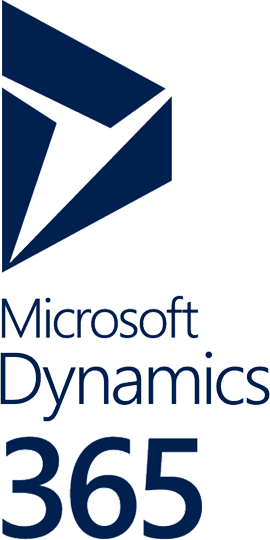 First Class Tech Expertise
When you partner with the finest experts you can expect only to be benefited from excellence. We have proved our worth in Microsoft dynamics cloud services by successfully completing challenging engagements in CRM modules ranging from Sales, Service, Marketing to Security and Administration.
Focus on Core Business
With a comprehensive and detailed support partner catering to your D365 needs, you can now focus your resources on delivering your core business. Outsource your Microsoft 365 customer service to NEX Softsys and plan your organizational growth story with complete assurance.
Maximize Profits
When implementation costs go beyond your planned budget, you may need to rethink your Dynamics 365 implementation strategy. NEX Softsys provides you with the flexibility to choose between convenient implementation models that will help to minimize costs and maximize your profits.
Single Partner
Our comprehensive support in providing D 365 development services helps you and simplifies your integration processes. Our in-depth knowledge and expertise in every D365 module including Retail, Marketing, Sales, Manufacturing, HR. NEX Softsys is the one-stop shop for all your Dynamics 365 needs.
Industry Solutions
We help you deliver excellent and innovative deep-diving industry solutions. Our Dynamics 365 implementation helps you explore opportunities that you never knew existed. The solutions impact significant areas of the process of implementation and help you reimagine possibilities.
Global Support
When geography is not a problem, delivering solutions becomes all the easier. NEX Softsys has centers across locations all over the globe and delivers Dynamics 365 Services for you no matter where you may be based.
Hybrid Dynamics 365 Implementation – Tailored for Success
Dynamics 365 is built to enable collaboration across geographies for building critical insights to craft your unique success story. Each business offers a unique set of stories to tell, which means solutions for each use case vary. We offer customized Dynamics 365 Implementation services based on the individual needs of businesses for both on-premises and online versions of CRM.
We've demonstrated proven proficiency in a variety of customization services. Including entities, processes, plugins, web resources, custom reports (using SSRS), and CRM-based web portals. Our Dynamics 365 custom development services have helped customize their business success stories. Such as businesses, entrepreneurs, nonprofits, social service sectors, financial institutions, life & medical insurance institutions, healthcare institutions and more.
Security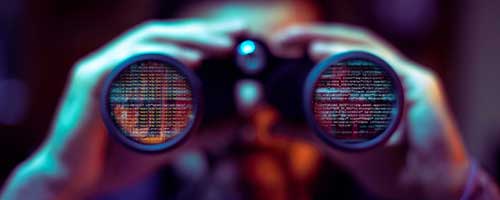 In a world where data drives business functions, protecting client data is of prime importance. At NEX Softsys we take particular care to see there is no data breach of client data. We ensure all NDAs are signed and adhered to. Our Datacenters leverage the benefits of Cloud storage facilities including the added benefit of getting private storage allocation for your organizational data.
Work Schedule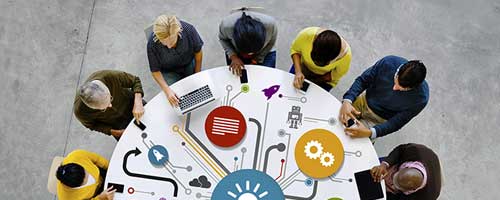 At NEX Softsys, we follow a simplified client-centric process while delivering our dynamics 365 development services. We follow the pay-by-hour policy that has been immensely appreciated by our clients. We also ensure the complete availability of our resources across time zones. Our practice of providing you with Support On-demand, wherever and whenever you want it, has enabled us to be with you as your address challenges and achieve new versions of your success story.
Resource Knowledge
Knowledge is the best tool to help you etch growth patterns in your organizational graph. NEX Softsys, a leading name in Dynamics 365 service providers, ensures resources possess in-depth knowledge of Microsoft and its allied technologies, particularly Microsoft Dynamics 365. D365 goes through frequent upgrades. To keep pace with these rapid changes and to ensure that our team of experts is able to provide you with support on every feature upgrade, we provide them with regular training and workshops.
Product Development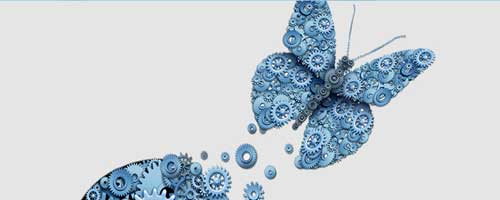 When you can harness the improved support of advanced technology without impacting your organizational budget, you know that you have got the best bargain. At NEX Softsys, the leading Dynamics 365 Service provider, we invest in our customizations to provide advanced product development so that you enjoy an enhanced dynamics 365 development service experience. Our customizations are based on the core platform of dynamics 365.
Frequently Asked Questions
Microsoft Dynamics 365 can be defined as the new generation of Microsoft Business Application platform. The platform combines the functionalities of the ERP and CRM in a single cloud platform i.e. Microsoft Azure. It includes applications for different business process like finance, sales, customer service, field service, operations, marketing, human resources etc. Microsoft Dynamics CRM or Microsoft Dynamics Customer Engagement, Field Service, Project Service etc are some of the applications that are part of it.
All the different applications that are part of Microsoft Dynamics 365 are connected and work together through the Common Data Service and share the same suit of Microsoft Office Applications which help them to work together and improve adoption and boost productivity.
Microsoft Dynamics 365 as a whole or as the platform is not available for On-Premise but yes, there is a corresponding on-premise version of different applications like Microsoft Dynamics CRM, Microsoft Dynamics AX, Microsoft Dynamics NAV etc that are available for the customers, who cannot use the cloud for some operational or regulatory reason.
Microsoft Dynamics 365 uses Microsoft Azure as the cloud platform which is one of the most secure cloud platforms in the market. With more certifications than any other cloud provider and integrated privacy, Azure makes global compliance with its responsibilities a priority. The Azure platform provides wide array of security tools to choose and configure across physical, infrastructure and operational needs.
Some of our clients