TRUSTED BY
GLOBAL CLIENTS
Share us your requirements, We'll get back to you soon
Software Outsourcing Solutions – Expert Team, Minimal Cost, Exceptional Outcomes
Every business faces the need to outsource certain IT services to save costs. If you're a small or medium-sized business or even a large organization, we can help you. NEX Softsys can provide you with valuable software outsourcing services for an affordable price. We have worked with over 1000+ organizations providing various types of software projects outsourcing solutions that assist businesses to focus on the core tasks and leave the IT development to us.
We have a long track record of providing software outsourcing solutions in India that meets our clients' requirements every single time. Our team follows a high-quality Software IT Outsourcing Services delivery methodology that ensures 100% satisfaction in all projects. This has been proved by our clients, who continue to rely on us for their software IT outsourcing needs.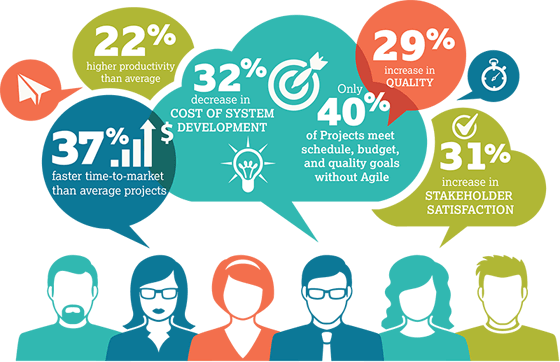 Web Development

Whether you need a product landing page, a blog, or an entire eCommerce site, we can provide the design and development you need. We can also build your website with SEO in mind and make sure it is responsive and looks great on any device.

Mobile App Development

Mobile apps are essential for customer engagement in today's mobile-first world, and we can provide you with a cutting-edge solution for your business needs. We'll take your vision and turn it into a feature-rich mobile app that works on both platforms.

SaaS Development

As a SaaS software developer, we can help you create the perfect solution for your business needs. Using the latest frameworks and technologies, we can create custom SaaS solutions that are fast and easy to use.

IT Product Development

We develop innovative software products for clients who want to bring their ideas to life. Before starting any project, we provide a thorough analysis – risk analysis, scope analysis, competitor analysis – so that all your requirements are met.

Software Integration

We help you find the best solution and integrate it with your existing infrastructure. We will analyze your needs and goals and take care of all aspects of software integration – including installation, configuration, customization and testing.

IT Staff Augmentation

If you're having trouble finding qualified software developers for your team, we can augment your staff with our talented developers until you find the right fit for your team. We can manage your project and make sure it is delivered on time and within budget.
What Makes Software IT Outsourcing the Best Choice?
Software IT outsourcing is a strategy in which a company delegates specific software functions as well as projects to an external service provider. Outsourcing can be complicated by cultural differences and time zone challenges, as well as communication issues caused by language barriers and varying levels of technical knowledge. And many companies nowadays outsource their software development, but the process isn't always smooth.
But when it's done right, Software outsourcing services offer multiple benefits. Our software outsourcing company in India has helped hundreds of companies over the last decade to improve their IT processes and make a stark impression on their business efficiency and ROI.
Excellent Services by Software Outsourcing Company India
Lower Costs

The cost of hiring full-time employees often includes additional expenses such as health insurance and other benefits. On the other hand, our software outsourcing solutions have helped organizations reduce these costs by at least 30%.

No specialized training
Immediate access to expertise
Guidance from a multidisciplinary team
More budget for core business tasks

Access to Specialized Talent

Finding very skilled people can be expensive, but you can hire highly talented developers at a lower price point through outsourcing. Plus, you don't have to teach them everything from scratch. You can rely on their experience and their higher level of expertise instead.

Mobile & app developers
Data science experts
QA analysts
App maintenance experts

Increased Flexibility

You can scale up your team with outsourced staff when needed and reduce it when not needed without having to terminate employees or risk damage to your brand image due to layoffs. And pay only for what you need.

24-hour availability
Seamless system maintenance
Uninterrupted uptime
Access to any IT expertise
Software Projects Outsourcing Agents Deliver Services Across
USA | Canada | UK | Germany | France | Singapore | Italy |
Israel | Australia | Japan | Netherlands | Sweden | Switzerland | Norway

The Software Outsourcing Projects We Work On
Software Development Projects
The Software IT outsourcing industry is multiplying, and it's easy to see why. Software outsourcing offers benefits like a reduced cost of labor, increased scalability, risk reduction and more. Whether you need a short-term boost or a long-term solution, we can help you find the right software outsourcing solutions for your projects.
Discovery

Ideation

Elaboration
We provide full-stack development services for web and mobile applications across a wide range of industries, including healthcare, eCommerce, banking and finance — with 2.5x more efficiency.
Vendor selection
Project roadmap development and strategy
Legacy modernization
B2B and B2C application development
Application migration and integration
Frontend application development
Application maintenance and support
Project outcome analysis and improvement
Data Science Projects
If you want to use advanced quantitative analysis methods but lack sufficient software development resources, NEX Softsys software outsourcing company India can provide you with our expertise in this field. We are ready to develop a full-cycle application integrated with your existing infrastructure or implemented as a standalone solution.
Iterative

Lean

Collaborative
Our experts will help you get the most out of your data without wasting time on repetitive tasks with a custom solution that adds business value — with at least a 30% cost reduction.
Algorithmic system development
Predictive & preventive analysis customization
ETL pipeline development
Business Intelligence platform deployment
Automation of data collection, processing and analysis
Developing deep data analysis solutions
Diagnostic solutions
Data interpretation and visualization
Our Expertise in Software Outsourcing Services
When you're starting a new business or planning a new project, you need to serve your customers and make money. To do that, you need to have the right people on board.
From choosing the best tech stack to deploying applications and providing support beyond that, our software outsourcing company in India will be right with you through all phases. NEX Softsys has a diverse team of IT experts, each highly equipped to handle any of your complex tasks and requirements. Here are a few of the common technologies and tools we use as a part of our software outsourcing solutions.
Backend Technologies
Microsoft .NET, Python, Java, Node.JS, Scala
Frontend Technologies
React.JS, AngularJS, HTML5, CSS3, JavaScript, Vue.JS
Databases
NoSQL, SQL Server, MySQL, PostgreSQL, Cassandra, MongoDB
Cloud
AWS, Google Cloud, Microsoft Azure
Tech Platforms
Magento, Pentaho BI, Azure Analytics, Dynamics 365, Hadoop, Apache Spark, Tableau BI, Cloudera
Mobile Technologies
Android, iOS, Xamarin, Flutter, PWA, Kotlin
Software Testing Tools
Selenium, Spock, HP LoadRunner, Apache JMeter
Development Expertise
DevOps, Agile, IoT, AI, ML
Latest Blogs
Admin
Software Outsourcing
Admin
Software Outsourcing
Admin
Software Outsourcing
Admin
Software Outsourcing
Admin
Software Outsourcing