Fill the details and We'll get back to you soon
Create A Project with A Software Outsourcing Company
If you want to get into a team of experts in software development with the latest resources available at affordable prices, you have come to the right place. NEX Softsys one of the best software outsourcing services company India and have helped many companies create products that please their customers and increase their profits through our offshore software development.
As an experienced software development provider, we strive to build long-term partnerships with our customers to help them adapt to the latest technological developments and create the best software for their business.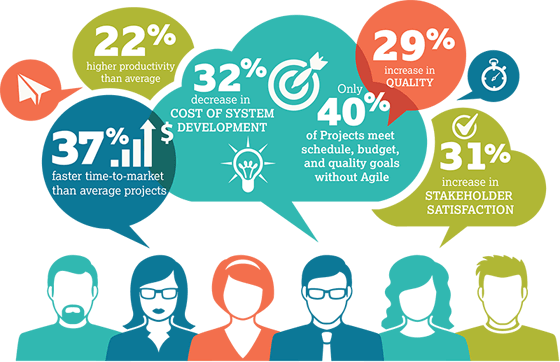 Faster Time to Market

With a software outsourcing company working on your project round the clock, you can expect considerable improvement within a few weeks. We assure to make the software that is all set to go out in the market in the limited time.

Reduced Expenditure

When compared to having an in-house team, the software projects outsourcing requires just a fraction of the total cost to deliver, the same application with better efficiency help in increasing the ROI.

Short Lead Times

You don't need to search for software developers, interview and choose them for your company. We have handpicked and formed expert teams of software developers and you will have complete access to them for your projects.

No Tech Investments

When choosing to outsource your requirements, you need not invest in software and other technical requirements. We already have all the latest resources at hand to create perfectly customized software for your business.

Certified IT Experts

As a reputed software outsourcing company India, we exercise extreme caution to select the brightest people with a comprehensive portfolio and extensive skills. Everyone in our team holds certifications in their domain and works to provide a professional service.

Open Communication Lines

The bank of all our clients on behavior loops them during the entire software development process. You wouldn't feel left out just because you have outsourced and will always know the progress of the project and have the freedom to chip in.
Make It Your Best Decision with Software Outsourcing Solutions
Outsourcing your software requirements can make a huge difference in the business. Software IT Outsourcing more than 52% of companies have become common with outsourcing for their software needs. With such offshore software outsourcing companies nowadays, choosing the proper partner is crucial to achieving your business aims.
Nex Softsys has been the lead of software development services, helping many companies adapt to new technologies and providing software support of any kind. We are the kind of partner who values your business and gives in their hundred percent in your aspiration to grow your business.
Delivering Business Value

We create products that matter, products that bring in more revenue and products your customers want. Our experienced developers, testers and managers do not stop until they have done everything to make your perfect product, including handling any challenges and combating through any unique situations to deliver value to your business.

Exercise Full Control

If you are stopping yourself from hiring software IT outsourcing services because you are doubtful, if you may have control over the software development, then don't. NEX Softsys adopts an agile approach towards any development process, and therefore, you can involve yourself as you want and have control over the direction of the project.

Adopting to The Latest Trends

Make the most of the changing trends in the tech world to take your business to greater heights. At NEX, we help you stay on the top of the tech trends by offering services at cost-effective prices. We empower your business with cutting-edge technologies, so partner with us to stay ahead of the competitors.
We Deliver Software Outsourcing Services Across
USA | Canada | UK | Germany | France | Singapore | Italy |
Israel | Australia | Japan | Netherlands | Sweden | Switzerland | Norway

Your Software Outsourcing Partner
Strategy
To deliver a remarkable product to your customers, you need a software outsourcing partner who knows your business in and out. Our team from NEX Softsys makes it their mission to understand your business and its needs and create a progressive strategy customized to your services for better development.
Discovery

Ideation

Elaboration
"Our detailed strategy and extensive analysis set the stage ready for developing an application that fulfills your customers' expectations."
User behaviour analysis
Creation of user personas
Mapping the customer journey
Analysis of insights
Creating the MVP
Prototype development
Testing and validation
Defining the pricing structure
Development
Nex Softsys - Software outsourcing company India has 15+ years of experience serving customized and budget-worthy software to offshore businesses. With our software outsourcing solutions, you will enjoy the permissions and timely delivery of experienced developers and in the meanwhile, you will save a lot of money and resources.
Iterative

Lean

Collaborative
"Our world-class practices in software development combined with, our certified IT experts is everything you need to build outstanding software."
First software build out
Project refinement
Software configuration
Software testing
Project modification
Plan to go live
Analysis of metrics
The feedback loop for development
Software Development with PLM
As more and more hardware products like sensors, modules and other embedded tools are becoming a part of the software application, ALM (Application Lifecycle Management) and PLM (Product Lifecycle Management) is becoming an essential component of the development process. We can create software by integrating PLM tools with ALM providers and ensuring integrated work between hardware and application. If you are considering creating an IoT device, we can configure the ALM and PLM entities to develop a scalable system that works across all platforms.
ALM Tools
Requirements Management
Keeps track of the use cases and scenarios to manage the requirements.
Planning The Roadmap
Estimate and plan the project to be worked out by SDLC following a specific roadmap.
Integrated Management with PLM
Building codes for the ALM tools as a separate code and integrating it with the code of PLM.
Testing and Deployment
Test with different test cases and deploy them with integration into CI servers.
PLM Tools
Product Structure Management
Manage, share, edit and view the Bill of Materials (BOM) in real-time.
Change Management
Provides a clear view of all the components to choose and approve for engineering.
Data Management
Access to the documents, metadata; maintaining an electronic file repository and data exports.
Compatible with OSLC
OSLC (Open Services for Lifecycle Collaboration) to integrate the digital data into the product.
While Software projects outsourcing with us for your next IoT product, you can
Enable data integrity and data collection through the cloud across all product platforms.
Easily integrate more lifecycle devices without any further investment.
Deliver an efficient product that is highly scalable.
Want to hire us for our software outsourcing services? Mail to [email protected]
Latest Updates
Rise of the micro-software dealing companies: why would they dominate collaboration?
In modern history, 2020 was an unparalleled year. For the past century, mankind has not seen a worldwide pandemic such as COVID-19.
Read More
Some of our clients