TRUSTED BY
GLOBAL CLIENTS
Share us your requirements, We'll get back to you soon
Experience the unparalleled advantages of Grails in your Java development journey.
Java Grails, an open-source web application framework based on Groovy, empowers Java developers to build robust applications effortlessly. With its MVC architecture and seamless integration of Java business logic, the Java Grails framework simplifies development while concealing complex configurations. At NEX Softsys, our expert team leverages the agility and speed of Grails for rapid application development. We have helped startups create mission-critical applications, from SaaS products to e-commerce sites. Partner with us, and together, we will harness the potential of Grails to transform your digital landscape.
Java Grails Web Framework Development
The Gateway to Next-Level Web Applications.
Grails, the renowned web development framework, has become the preferred choice for developers worldwide. At NEX Softsys, we have a dedicated team of skilled Java developers specialized in Grails framework development. With our expertise, we can unlock the full potential of the Java Grails Framework to build scalable and future-ready web applications that drive your business forward.
Why Choose Java Grails web Application Development?
At NEX Softsys, we bring you the benefits and capabilities of Grails to elevate your Java development projects.
Streamlined Development Process
Grails simplifies the development process by providing an environment that hides configuration details and seamlessly integrates Java business logic.
High Productivity
Grails is a high-productivity framework that allows developers to build robust web apps. Its convention-over-configuration approach eliminates unnecessary complexities and reduces development time.
Groovy-Powered
Grails leverage the power of Groovy, a dynamic language similar to Java, offering a smooth learning curve for developers. This compatibility allows for easy integration with existing Java projects.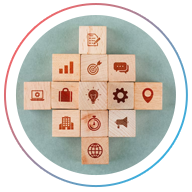 Comprehensive Features
With Grails, you get request-based MVC architecture, Groovy as a language, Spring MVC framework, GORM, scaffolding scripts, and Convention over Configuration (CoC).

We Deliver Grails Framework Services Across
USA | Canada | UK | Germany | France | Singapore | Italy |
Israel | Australia | Japan | Netherlands | Sweden | Switzerland | Norway
Top-rated Java Grails Development Company
We can't think of anybody setting standards of Grails development better than us.
Unleashing the power of Grails, we provide comprehensive consulting and development services to build robust, scalable, and secure applications tailored to your unique requirements. As a leading offshore Grails Development Company, we bring years of experience in web application development, ensuring top-of-the-line websites and web applications that drive success. With our proven methodologies, flexible engagement models, and a team of skilled Java Grails framework developers, we deliver projects with faster turnaround and comprehensive Ajax support.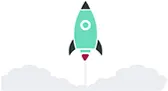 Innovative Java Grails Framework Development Services
Empower your business with our Java Grails web development expertise.
From insurance to fintech, IoT, we have successfully delivered projects across diverse domains. Partner with us for cost-effective, transparent and results-driven Grails development services, which take your business to new heights.
Java Grails Web Development Services
Build cutting-edge reactive progressive web applications that seamlessly integrate with Java and other libraries, empowering your business with enhanced functionality and user experience.
Custom Grails Development Services
Tailor-made solutions to meet your specific business requirements, leveraging the flexibility and power of Grails to create unique and high-performing web applications.
Grails Migration
Modernize legacy products and seamlessly migrate applications from PHP, Rails, and Java/J2EE to the strategic Grails platform, unlocking new possibilities and improving overall efficiency.
Grails Outsourcing
Benefit from our extensive experience as a trusted Grails outsourcing destination, delivering tailored web application development services that align perfectly with your industry and business needs.
Grails Consulting
Collaborate with exceptional and passionate java Grails developers who provide expert guidance and support in product definition, design, architecture, performance, and security, ensuring successful project outcomes.
Database Development With Grails
Leverage the simplicity and power of Grails to build and manage databases, including large-scale data solutions, utilizing the Grails database migration plugin for seamless tracking and updates.
Grails Debugging & Support
Ensure smooth frontend development with continuous bug resolutions and comprehensive support, addressing evolving browser and mobile configurations to maintain optimal performance.
Grails Upgrade Services
Keep your applications up-to-date and maximize productivity and performance with Grails upgrade services, specifically focusing on the latest Grails 3.0 or 3.1 versions.
Top-Notch Grails Development Solutions
Explore the Game-Changing outcomes Our Services Can Have on Your Business.
As a leading provider of Grails Development Solutions, we help improve your online presence by creating visually stunning and user-friendly websites. Our focus on meeting diverse customer needs and ensuring a robust user experience help you achieve your business goals.
Develop robust and feature-rich web applications using Grails, offering enhanced functionality and user experience.
Our personalized Grails Development Solutions meet your business requirements, providing personalized and unparalleled services.
Our Java Grails Developers can streamline your business processes, improving efficiency and productivity while eliminating unnecessary complexities.
The framework allows rapid development and easy maintenance for faster time-to-market and reduced overall costs.
Grails offers high scalability, allowing your applications to handle increased user traffic and data volumes without compromising performance.
Stay up-to-date with the latest design trends by leveraging Grails, ensuring visually appealing and modern web solutions.
By leveraging Grails Development services, you can achieve a higher ROI through increased customer engagement, improved conversion rates, and cost-effective development.
Grails enables the development of cross-platform web applications, ensuring smooth performance across different devices and operating systems.
With Grails, your applications can scale as your business grows, accommodating increasing user demands and expanding market needs.
By using Grails development services, you can streamline your operations, improve business efficiency and ultimately increase profitability through optimized processes and enhanced customer satisfaction.
Why NEX Softsys Grails Framework Development Company?
Expert Grails Development Team
Rely on our skilled team of Grails App Developers who are well-versed in the latest tools and technologies, ensuring high-quality web applications tailored to your needs.
Transparent And Affordable Pricing
Benefit from our transparent pricing model, offering cost-effective web development services without compromising quality, helping you maximize your return on investment.
Quality-Driven Execution
Our execution model prioritizes quality, ensuring that your project is delivered to the highest standards, meeting your expectations, and ensuring client satisfaction.
Seamless Project Management
Enjoy the convenience of having a dedicated project manager who will be your single point of contact, facilitating effective communication and ensuring your project progresses smoothly.
Agile Prototyping Process
Experience our agile prototyping process, allowing you to visualize and provide feedback on your project's development, ensuring alignment with your requirements and expectations.
Comprehensive Development Process
Follow our structured development process, including discovery, development, testing, and deployment, to ensure a well-planned and successful execution of your Grails web application, delivering a seamless user experience.