Share us your requirements, We'll get back to you soon
TurboGears Web Application Framework Development
Explore the TurboGears web application framework with our unrivaled expertise and effortless strategy. At NEX Softsys, our expert team crafts scalable websites with expert design, harnessing the full capabilities of TurboGears. It includes all the essential features you desire for seamless progressive web application development in full-stack glory.
Our team of Python TurboGears developers maestros excels at crafting cutting-edge interfaces and robust backends tailored to your every need. With unwavering support even after launch, we will guide you through the entire process. Enjoy lightning-fast project delivery with a boost of exceptional features. Our agile development approach accelerates progress, ensuring you achieve an impressive ROI ahead of schedule.
Developers Expertise in TurboGears Web Application Framework
Embark on a technological voyage with us as we harness TurboGears to craft bespoke web applications tailored to your business needs.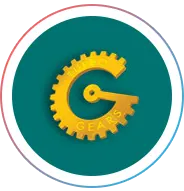 TurboGears Custom Application Developments
Turbocharge your business with our custom-tailored TurboGears framework services. From end-to-end project engineering to cutting-edge web application development, we specialize in unleashing the full potential of TurboGears. Our seasoned TurboGears developers will collaborate closely with you to create bespoke solutions that align with your goals, ensuring your business soars to new heights of success.
Interface Design
Experience the power of stunning design as our team of skilled designers and user experience experts build visually captivating and intuitively designed interfaces for your TurboGears applications. Our unwavering focus on user-friendly designs elevates the overall user experience, ensuring your users are engaged, delighted, and ready to embrace your application with open arms.
Turbo Gears Prototyping
We utilize the TurboGears web application framework to rapidly develop functional prototypes, leveraging its capabilities to deliver prototypes that closely represent the final product. Our services reduce development time and cost while ensuring a solid foundation for the subsequent stages of the project.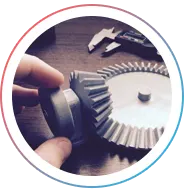 Integration Services
Unlock the true potential of your TurboGears application as we seamlessly integrate your existing systems and third-party applications. Our expertise in API, software, and database integration ensures flawless communication and seamless data flow. Experience the power of unified systems working in perfect harmony, maximizing efficiency, and unleashing the full capabilities of your TurboGears application.

We Deliver TurboGears Web Development Services Across
USA | Canada | UK | Germany | France | Singapore | Italy |
Israel | Australia | Japan | Netherlands | Sweden | Switzerland | Norway
TurboGears Dynamic Web Application Framework
Unleash the power of TurboGears Python—a dynamic web technology that fuses the might of Python-based tools into a seamless symphony. With TurboGears, building data-driven extensible web applications is a breeze, thanks to user-friendly templating, easy AJAX integration, and a versatile Object Relational Mapper (ORM). Fuel your development journey with TurboGears, backed by a vast array of tools and software, and witness the birth of flexible and scalable web applications that redefine the norm.
TurboGears - a microframework that effortlessly scales to full-stack supremacy. Start with a prototype and watch it evolve into a robust, feature-rich application, all with remarkable ease. Take control as you craft custom plug-in modules, seamlessly replacing or extending existing ones within the framework. TurboGears empowers you to build, customize, and conquer, making your application one-of-a-kind.
Distinct Features of Python TurboGears Framework Development
Transcends from microframework to full-stack prowess.
Code as fluid as penning a function.
Validation support with Form Encode.
Empowering ORM with robust multi-database support.
Seamlessly embraces Horizontal data partitioning.
Revolutionary widget system for effortless AJAX-powered apps.
Unleashes the power of multiple data exchange formats.
Built-in extensibility through Pluggable Applications.
A designer-friendly template system that captivates programmers.
Embrace the elegance of an MVC-style framework.
Empowered by SQL Object and SQL Alchemy support.
Embrace the artistry of templating with preferred languages like Kid and Genshi.
Built-in extensibility with seamless integration of Pluggable Applications.
Instant project creation with Paste Script templates.
Powered by front-facing WSGI-based servers.
TurboGears' features shine through function decorators.
Seamlessly integrates with the MochiKit JavaScript library.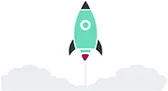 A Leading Python TurboGears Development Company
We are an expert TurboGears framework Development company with industry-leading experience and expertise. From world-class custom web app development to captivating UI/UX design, we empower your business with cutting-edge technology. Our skilled engineers breathe life into scalable web apps while our comprehensive services handle hosting, scaling, and continuous improvement. Brace yourself for a digital transformation like never before and skyrocket to unparalleled success with our TurboGears prowess.

Industry acclaim and accolades.
Unparalleled client satisfaction.

A cooperative and inclusive approach.

Committed IT support.

The highly proficient development team.
The vast expertise and extensive experience.

Tailored customization and ground-breaking innovation.