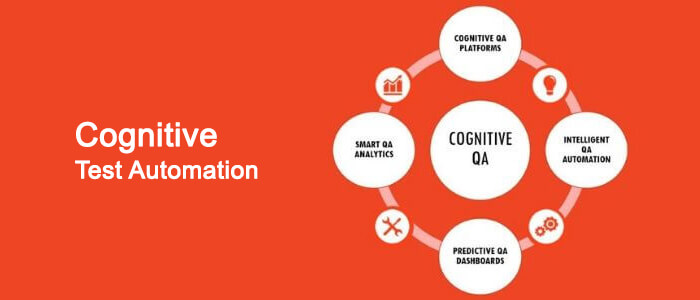 Imagine if we can have a mechanism that can provide us with desired output but also foresee the future of the product, Analyze it & fix the issue by itself. Yes, this is Cognitive Test Automation. Today, computers are smarter. Thanks to machine learning, Artificial intelligence, Big Data, and Data Science. Cognitive testing is a class of software testing that leverages machine learning, artificial intelligence, and other cognitive computing techniques.
Rapidly, Cognitive testing is getting applied across various industry sectors. Telecom, banking, financial services, and Healthcare are few to mention. Everyone is keen to adopt cognitive solutions because this method allows them to stay ahead in the business and provide quality products.
Some of the available platforms are as below:
OpenAI - It is a non-profit organization, and they research AI.
IBM Watson - Great question-answer machine to process natural languages.
Google DeepMind - neural networks and deep learning to train artificial intelligence.
RPA vs Cognitive Automation
One of the challenges or confusion for businesses is choosing between RPA and Cognitive Automation. So, Let's try to understand the difference to make a decision and invest wisely. Both the technologies support automation, but cognitive test automation helps us to mimic human actions rather than only software or robot automation and then take a decision. W.r.t. Different data set, logical algorithms, logs, etc.; Cognitive Test automation brings intelligence to the overall automation framework.
Scope and expectations are essential to making a healthy decision. Let's say one does not bother to have a logical action but instead replicates a regressive task mostly due to the non-Agile nature of the product. So execution in the defined time and environment is excellent as a business case, and RPA will serve that purpose.
If the project demands natural language processing, data mining, or says any logical data processing task, then cognitive Automation is the solution in such cases.
Cognitive Testing Benefits
Early detection of bugs with future prediction.
Adaptive – Best for Agile projects.
Better & faster decision-making concerning any phase of the project.
Reducing overall product delivery time, efforts & surely the cost.
Better resource management – Using tools does the job which does not require human intervention.
Helping in prioritization of your testing.
Continuous feedback to help the product is best in class with all standards in cutting-edge competition.
Methodologies Involved in Cognitive Testing
Test prioritization
1. Prioritize automated regression pack.
2. Select relevant test cases as per the feature drop expected in future.
3. Risk-based testing.

Cognitive defect analysis
Test coverage optimization.
Risk-based testing and delta testing.
Selective entry-exit criteria for testing.
Self-Healing test automation.
Retire the obsolete test cases after releases and delta.
Challenges in Cognitive Testing
High Cost.
Domain Training.
Not clear vision may lead to wrong or undesired results.
Complexity and adaptability.
How to Prepare for Cognitive Test Automation?
Get the basics clear, build the knowledge - Invest early.
Know your goal - It should be aligned with a business goal and project delivery
Think out of the box - Bring data, design, and analysis in the equations.
Agile, Flexibility and Adaptability are crucial to success.
Understand the limitations, and so we need systems to work for us.
Summary
After seeing massive benefits, it's evident that the implementation of cognitive technologies is a key to winning & stand in the market, having better ROI, low cost, faster time-to-market, as well as enhanced customer experience. Our software testing services team already benefits from having fewer defects, improved productivity, and use of domain skills in analysis rather than spending time on non-essential work or tasks. So, contact us to learn more about it here.