Introduction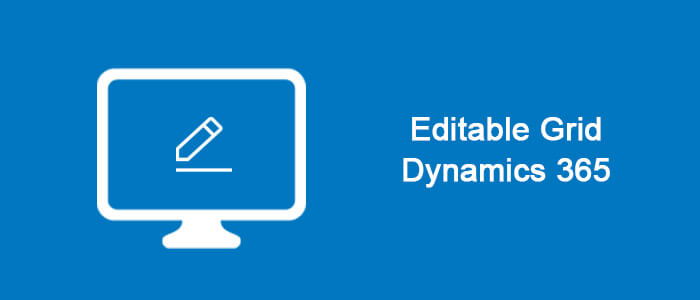 With the newer version of the Dynamics 365 starting from version 9.0, the editable grid has been introduced. Now users can directly update the records inline, instead of clicking and opening the record and then updating it.
The editable grid can be applied to both Entity Grid or its sub grid.
To make the grid editable, open the grid for customization, go to controls tab and add Editable Grid as the control.
For e.g. below are we adding the grid control to the opportunity entity by Dynamics 365 finance and operations customer engagement.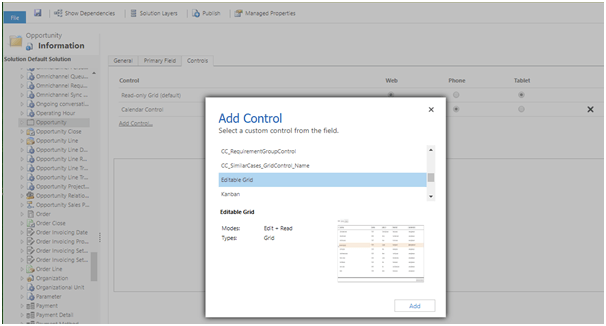 Below you can specify if you want the grid view to be available in Web and / or Tablet.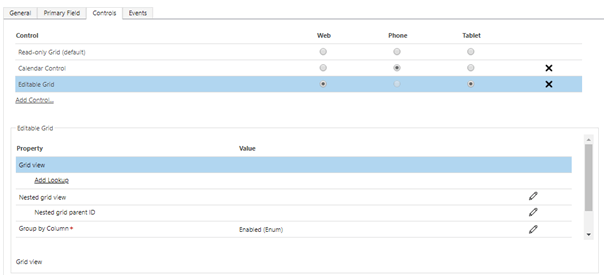 Save and publish the changes.
You can see the Editable Grid as on of the options in Show As Command bar.
Below you can see the fields are editable from the grid e.g. monthly calendar view opens up for user to input the date.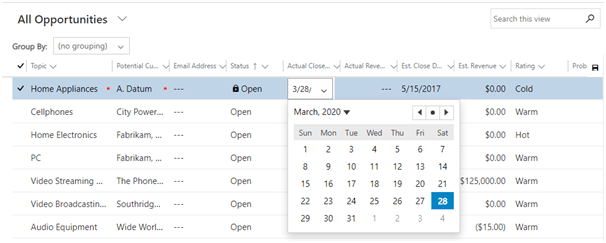 Below is how the editable lookup column will look like. It will present all the options in a drop down while using is entering the text in the lookup field.

To filter lookup further so that it shows specific view and records, go back to Controls tab for the entity, click on Add Lookup menu to open the Configure Property "Add Lookup" window.
Specify the lookup view for each of the lookup columns as shown below or filter the records based on filter criteria and publish the changes.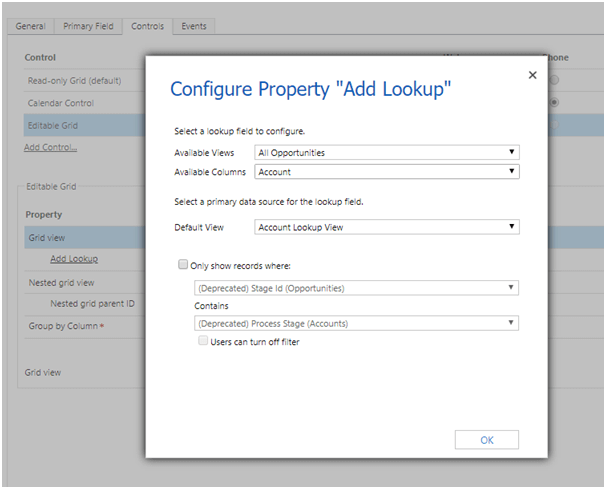 Now to enable it on sub-grid view on the form.
Open the sub-grid in the form for customization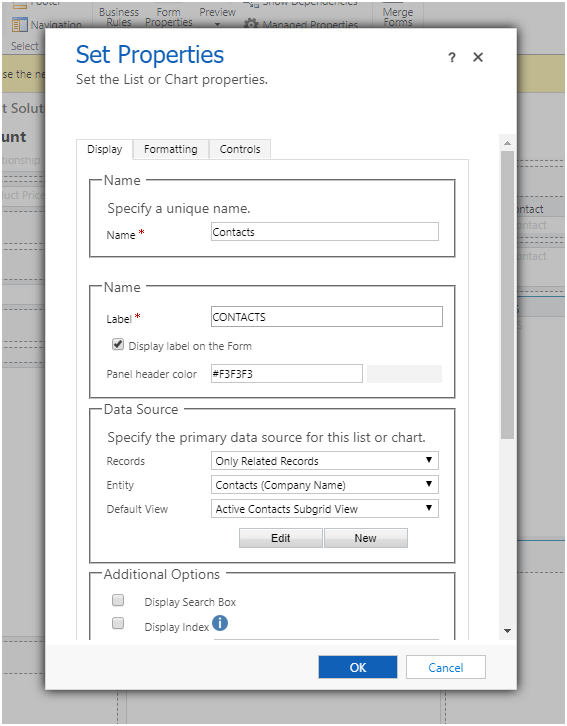 Add the Editable Grid in the Controls tab.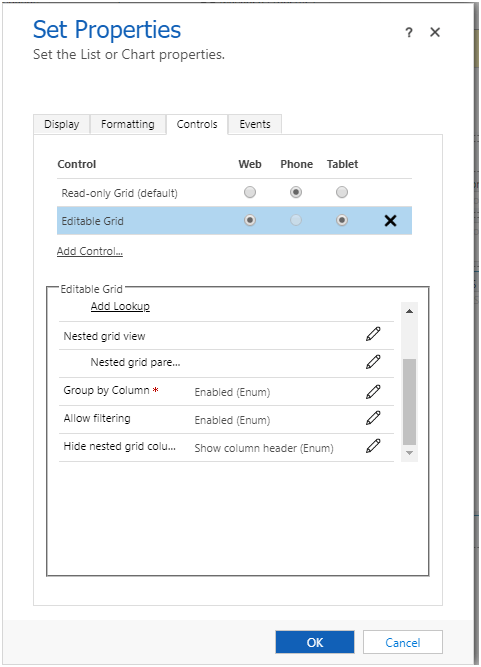 Save and publish the changes.
You can see that the sub-grid is now editable.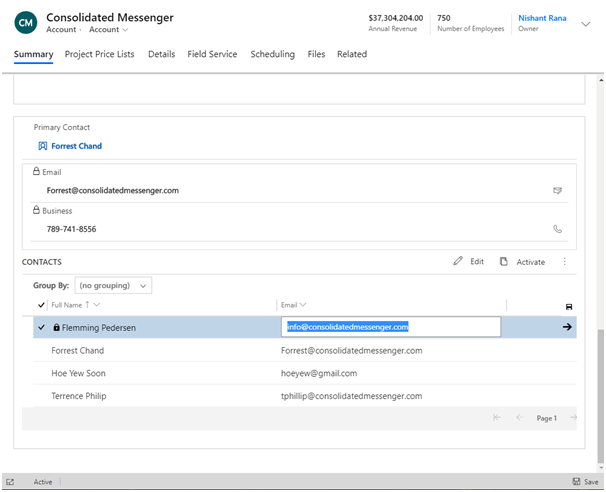 Thus, we saw how easily we can replace our existing grid with editable subgrid control, which allows users to update the record without navigating and opening the record. This has been one of the most requested features in the product and good that Microsoft included in the product.
As we are one of the best Dynamics CRM Consultants, we would like to share more informative posts with our readers, so stay tune to learn more here.