If you are looking for a Software Testing, Quality Assurance Service Provider Business or Agency to outsourcing you're manually or automated testing work, then this article should assist you in analysing and choosing the finest software testing company organization for your needs and requirements.
Because of the rising emphasis on software quality and the increased competitiveness, software testing is now an integral aspect of any application development project's software development process (SDLC). Several firms opt to outsource their software testing activities to save the expense of recruiting in-house staff to do difficult QA testing tasks. Outsourcing testing sites has grown more popular as a result of the simplicity with which companies may delegate their quality assurance testing burden and the cost-effectiveness of doing so.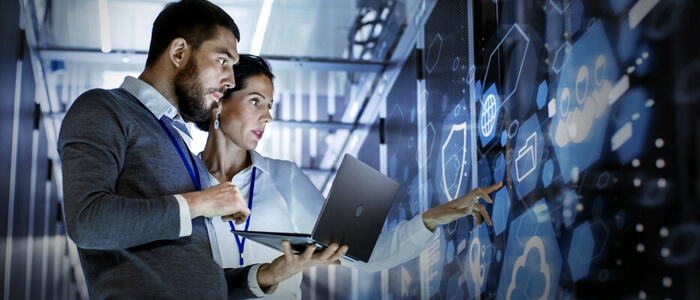 This article will help you determine whether you should outsource your quality assurance, testing and testing automation features, as well as identify and select the best software testing and QA Automation Company. On which you should outsource your test-related operations. During the software development life cycle, testing is an important aspect of the process.
We include a quality assurance team from the very beginning of the project through architectural design and to improve and validate every step of the project. QA Automation Company urges the quality assurance team to develop test cases from the perspective of the end-user.
What are the benefits of outsourcing software testing and why do you want to do it?
Outsourcing QA software testing is the practice of delegating testing-related work to an external test expert, testing agency, or a third party who is not engaged in the entire software development life cycle other than to do the testing responsibilities.
For many businesses, identifying the optimal mix of skill sets necessary to accomplish a project based on a variety of the most recent technology is a significant difficulty.
Finally, a tester with experience in technology, as well as testing strategies for the cloud environment, as well as coding and scripting skills in Python or Java language is always required.
What can Quality Assurance Software Testing do for your company?
Before 2000, outsourcing was widely regarded as a cost-cutting strategy; however, it has now evolved into the right choice for strategy implementation. It is common for organizations to outsource for one or more of the reasons listed: to reduce costs, to divert energy, or to make more efficient use of technology, labor and other resources. In these instances, the overarching goal of outsourcing is to improve the achievement of corporate goals through improving the fundamental quality of operations.
The most significant benefit of outsourcing QA software testing is the superior quality of the finished product. Even more than saving you time and money, a skilled quality assurance team can work with you from the planning stage through to delivery to ensure that your product satisfies the needs of its users.
Major benefits of outsourcing your QA software testing, with the emphasis on quality as the main point:
1. The proper strategy, as well as the appropriate tools
2. Increase your resources as soon as possible.
3. Conserve your funds
4. Expertise in a certain field
5. Collaboration is possible at any time of day or night.
6. Agile may be unlocked.
7. Standards and security are important.
For your outsourcing association to be successful, you must engage your quality assurance team from the beginning of the planning process and beyond.
Using QA Outsourcing Approach?
All of your quality assurance and test automation needs may be met in a single location. Automation testing, Quality Control outsourced consulting services, and independently testing solutions are just a few of the services that they provide. The highly effective staff, which has an in-depth understanding of quality assurance, provides testing services in much lesser time while providing customized and adaptable solutions to its clients.
QA testing services allow you to decrease your run-time faults and improve the overall performance of your system. To ensure that the software and application are certified to be more manageable, as well as bug-free and flawless, QA Automation Company provides quality outsourced quality assurance services, provided with a large number of test results cases.
Bottom Line
User expectations for your apps in a competitive industry are that they will be sturdy, of excellent quality, and be delivered quickly. Your goal is to meet those expectations while simultaneously lowering the overall cost, improving quality, and increasing speed to market. We believe that outsourcing quality assurance services are an excellent solution in light of the requirements. If you still have concerns, effective Automation service providers skilled, expert, qualified, and educated testers would be pleased to help you with their experiences.