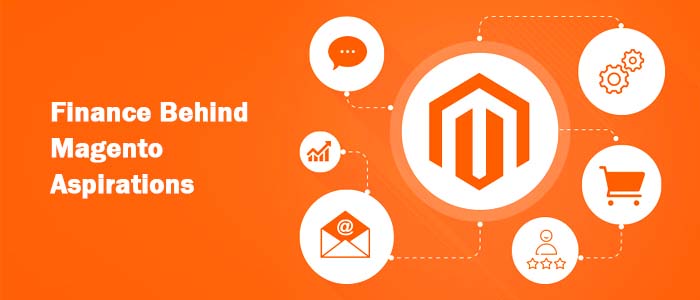 Developers with vested interest in development of ecommerce have always relied on Magento and its offerings. Magento is amongst the top-notch ecommerce platforms and it enjoys this position because of its continuous efforts in offering the best solutions to its users. A user is primarily concerned about the features and Magento is committed to delivering the best features. But, ever wondered how does Magento manages to stay on top. Reaching and staying on top requires a dedicated team, a strong financial backing and a vision that can foresee the future.
The Ownership Timeline
Magento's ownership has changed a few times ever since it was first released. Here is a brief timeline that will tell you all that has gone by in terms of the acquisitions and selling stakes:
2008 — The first version of Magento was developed and released by Varien Inc.
2010 — A share in Magento's stakes was sold to eBay.
2011 — eBay completely acquired Magento.
2015 — As a part of eBay Enterprise, eBay sold Magento to a group comprising investment firms.
The Financial Backing
Magento is now headed by Mark Lavelle and is funded by the investment firms that acquired it in 2015. The investment firms include:
Sterling Partners
Longview Asset Management and Innotrac Corp.
Permira Funds and wholly owned associates
The Key Expansion Events
With a vision that encompasses future of ecommerce, Magento is on a path to expansion. Since its 2015 acquisition, Magento has taken a few steps to emerge as a strong global ecommerce platform.
2016 — Magento acquired RJ Metrics which was a start-up company dealing in advanced analytics.
2017 — Hillhouse Capital Group sets aside 250 million USD for Magento's aspiration to tap the potential Asian market.
The Asian Dream
Asia is a hub of developing countries like India, China, etc. which have a huge market for online platforms that cater to a variety of needs. There are already a host of providers that offer Magento developers from India. With the acquired funding, Magento aims to offer customized solutions targeted to the demands of ecommerce platforms in this region.
Another strategic perspective is that Hillhouse Capital Group is a prominent name in China. Magento's association with a prominent local company will lend it an inherent reliability. Apart from this, Magento can also benefit from the regional knowledge that experts at Hillhouse Capital Group can render.
The Expected and Speculated Plan
The experts believe that association with eBay was not a great phase for Magento because eBay had a different focus. The split from eBay is good for Magento but it would have to work to compete with established players.
Acquiring funds is one thing, but using it judiciously is another. Within no time of the announcement regarding the funds, experts started speculating the way Magento will utilize the funds. Focus on Research and Development (R&D) was the main expectation. It is believed that Magento would need to research the trends and gaps in the targeted market before releasing or developing focused solutions. This also includes identifying competitors and evaluating their solutions in comparison to what Magento will offer.
The Future
The events in 2016 and early 2017 have painted a rosy picture of Magento's future and there seems to be a lot more going on at the company. The focus on Asian countries has already created a need for Magento development India. The fund flow and plan looks promising and now only time can tell if Magento will achieve what it dreams of.

Trusted by Global Clients