Why Orlando Police Will Continue Testing Amazon Facial Recognition Software?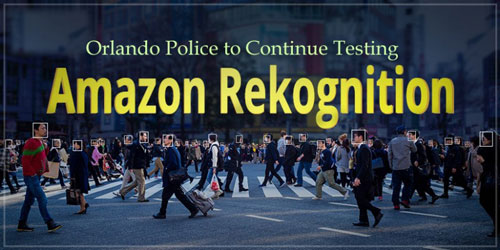 An unknown Amazon employee has spoken against its own company, Amazon selling its facial recognition software to the police departments. The employee wrote an open letter on Medium signed by more than 450 employees to Jeff Bezos, and other leading executives of the company that demands the company stop supplying this tool to the law enforcement department. Facial recognition software is well popular as "Rekognition" designed to provide help to law enforcement.
Rekognition is a deep machine learning-based service capable of storing and searching millions of faces at once. This software allows finding objects, scenes, activities, and inappropriate content.
In July, ACLU tested the tool and misidentified 28 US lawmakers as criminals. So we are not sure about the efficiency of this tool, but Amazon claims the system is 80-percent accurate.
An anonymous Amazon employee described the potential risk of designing such a tool. And told the media that it's not about the accuracy but about approving the US government with mass surveillance tools. And the Trump administration will use this technology to deport honest immigrants.
Amazon has not yet responded to this letter! What's your take on these sensational revelations?
China Uses Data Theft Chips, Acclaims Bloomberg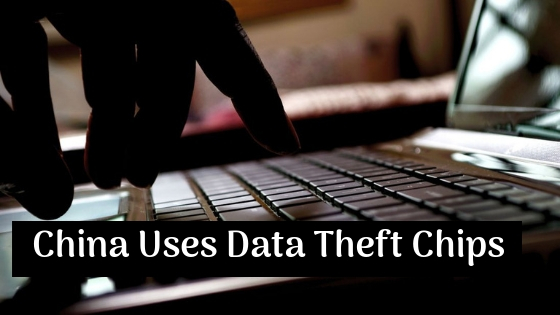 Bloomberg claims in an article on its website that Chinese spies have stolen data from 30 US organizations, including Apple and Amazon, by installing a chip on a server circuit board. All of these boards made by a reputable company called Super Microcomputer, and many other companies use its hardware.
According to Bloomberg's article, the servers had been imperiled amid the assembling procedure, and the installed chips initiated once they were attached to the board and got a supply. The spying chip is small in size even smaller than a small button.
But Apple disaffirmed this news by announcing that it did not find any proof to affirm this theft news with Amazon and Super Micro Computer.
Bloomberg said the primary points of interest in regards to the spying effort developed amid security testing done by Amazon in 2015. Earlier it started using a US organization's server called Elemental, which was built by a super microcomputer at a plant in China. And therefore, Chinese spies were able to attach the chip to the boards.
But companies have denied reports of any company stealing their data.
Upcoming Conferences for Software Testing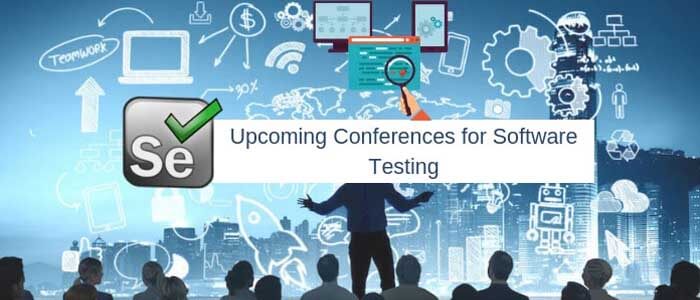 This time, there are 4 conferences are going live in October:
SeleniumConf
STAR Canada
EuroSTAR Software Testing Conference
Agile Testing & BDD eXchange
1. SeleniumConf
SeleniumConf is coming to Chicago (USA) for a two-day conference on 18th and 19th October 2018, the first of which is a one-day workshop on 17th October. In addition, This conference organized for Selenium test automation professionals by Sauce Labs and other sponsors. The purpose of this conference is to serve Selenium software users and testers. Selenium software is open-source testing software for web-based test automation. The conference aims mainly at Selenium issues and bugs, with some additional testing topics and an exchange of ideas and experience.
Date: 17, 18, 19 October (Only Workshop on 17 Oct)
Venue: Chicago, Illinois (USA)
2. STAR Canada
However, Star Canada is a six-day conference going to be organized in Toronto (Canada) by TechWell from the 15th of October to the 20th of October. The conference is being organized for the purpose of in-depth training, half and full-day tutorials, short sessions and a leadership summit in the field of test automation. The TechWell invites software testers, Test Managers, QA Analysts, Developers, and Test Practitioners to attend this conference and share their ideas and experience.
Date: 15 to 20 October
Venue: Toronto, Ontario (Canada)
3. EuroSTAR Software Testing Conference
EuroSTAR Software Testing Conference is the most successful and longest-running conference in the world and it continue since 1993. Every year, a newly opted program committee and a panel of 40 volunteers hold more than 500 presentations and select the best to create a comprehensive program that is aligned with a broad range of subjects and test specifications. Software testers, test consultants, IT managers and other relevant professionals are also invited to attend the conference.
Date: 12 to 15 November
Venue: The Hague (Netherlands)
4. Agile Testing & BDD eXchange
The Agile Testing & BDD eXchange conference is a two-day conference in London (UK). For sources, its organizers have said the conference is going to get a new name and face. Software Testers, Managers, and developers with other professionals can attend this conference for behavior-driven development.
Date: 8 to 9 November
Venue: London (UK)
Software testing may seem tedious, but businessmen know it's important to them and is constantly improving with the help of new technology. The betterment of testing would not be possible without Artificial Intelligence and automation tools. Moreover, the purpose of the conferences discussed above is to help professionals update their knowledge and skills. By visiting such conferences, you can learn more about the best software testing services provider QA experts and test administrators.