TRUSTED BY
GLOBAL CLIENTS
Share us your requirements, We'll get back to you soon

Unlocking IBM Db2 Warehouse Excellence with Our Consultancy
We are a respected leader with 20 years of global expertise, providing unparalleled IBM Db2 warehouse services. Our corporate commitment revolves around delivering top-tier data warehousing solutions with a professional touch. Partnering with us for a data-driven future aligns with your corporate vision.
Capabilities of Db2 Warehouse
Our seasoned team excels in optimizing Db2 Warehouse performance, ensuring security and compliance, and integrating cloud scalability seamlessly. With unwavering support, maintenance, and world-class training, we empower organizations to harness data's full potential.
Design And Architecture
Database design and schema development
Architecture planning for optimized performance
Partitioning and indexing strategies

Integration And ETL
Data extraction from various sources
Transformation and cleansing
ETL development and automation

Custom Application Development
Custom application development
Reporting Tool and Dashboard development
Db2 Warehouse APIs Integration.

Migration
Migration planning and strategy
Data mapping and transformation
Validation and quality assurance

Performance Tuning And Optimization
Query optimization
Utilization analysis of resource
Regular monitoring and tuning of performance.

Security And Compliance
Access control & user authentication
Encryption and protection
Compliance with industry and regulatory standards

Cloud Integration And Scalability
Integration with cloud services and platforms
Scalability planning and implementation
Hybrid or multi-cloud data solutions

Support, Maintenance, And Training
Ongoing support and issue resolution
Routine maintenance and updates
Training and educational resources for client teams
Trusted IBM Db2 Warehouse Company
You're Data, Your Control and Your Path to Success
Are you ready to supercharge your data management for your medium to large enterprise? Look no further than IBM Db2 Warehouse. The robust solution is tailor-made for organizations like yours, helping you handle vast amounts of data effortlessly. With client-managed flexibility and cloud-like agility, it caters to your unique needs. Our IBM Db2 Warehouse solutions combine cutting-edge technologies and in-database analytics to accelerate your journey to data-driven success. Keep control of your data while enjoying cloud-like adaptability. It's your data and your path to success.
In the realm of data management, flexibility and control are paramount. Discover how IBM Db2 Warehouse services, offered by NEX Softsys, empower businesses to manage data on their terms. Explore the possibilities, supercharge your data, and stay ahead of the curve with IBM Db2 Warehouse. You are just a call away.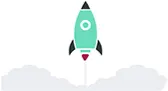 Your Data-Driven Future Starts Here With The IBM Db2 Warehouse
Seamless Analytics
With advanced analytics capabilities, Db2 Warehouse lays the foundation for real-time enterprise insights accessible to every team member. From data mining and modeling to predictive analytics, we have you covered.
Unified Data Access
Db2 Warehouse doesn't discriminate between structured and unstructured data. It provides seamless access to all your data, enabling you to make informed decisions in real-time.
Efficient Data Handling
Need to segment, predict, and analyze large datasets? With Db2 Warehouse, you can do it right within the database, delivering real-time analytics.
We Deliver IBM Db2 Warehouse Services Across
USA | Canada | UK | Germany | France | Singapore | Italy |
Israel | Australia | Japan | Netherlands | Sweden | Switzerland | Norway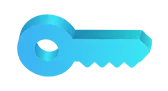 Key Differentiators
IBM Db2 Warehouse is a powerful choice for organizations seeking flexible, efficient, cost-effective data warehousing solutions.
Db2 Warehouse allows you to analyze data from virtually any source using various techniques and algorithms. It's an open platform for diverse data types.
Db2 Warehouse enables you to realize tangible business outcomes in a few weeks, significantly reducing the time-to-value.
It lowers the cost model of analytics, helping organizations save time and resources while maintaining quality.
It simplifies data management with automatic schema generation and data loading, reducing manual effort.
You can deploy workloads to the Right location, offering operational flexibility that suits your needs.
The platform offers in-database analytics, providing fresh insights and enhancing data utilization.
Db2 Warehouse delivers lightning-fast query processing, ensuring rapid access to critical data.
Organizations can more easily move workloads to meet SLA requirements without disruption.
The platform leverages in-memory data processing for enhanced data handling efficiency.
Db2 Warehouse supports geospatial data integration, expanding the scope of analytics.
Top-Notch IBM Db2 Warehouse Solutions
IBM Db2 Warehouse solutions the right fit for your enterprise
IBM Db2 Warehouse is great for big companies seeking to manage lots of data. It helps with fancy data analysis and lets everyone in the company see real-time reports. It works with all kinds of data, organized or not. You can use it to understand big data sets while it's in the database.
Enhanced Data Warehouse Capacity
If you require greater data warehouse capacity with improved elasticity to meet service levels and maximize existing resources like commodity hardware, Db2 Warehouse is a valuable solution.
Dynamic Resource Provisioning
Db2 Warehouse allows for the dynamic provisioning of resources, enabling quick access to the right combination of analytics and data services.
Rapid Deployment
Whether you require a warehouse or data mart that can deploy swiftly with minimal tuning or management, or you have specific cloud or on-premises needs, Db2 Warehouse has you covered.
Cost-Effective Processing Engine
Gain deeper insights from the vast data volumes by different applications with Db2 Warehouse's cost-effective, high-performance processing engine.
Reliable IBM Db2 Warehouse Consulting Services
Choose us for comprehensive IBM Db2 Warehouse service Needs
At NEX Softsys, we offer top-tier IBM Db2 Warehouse consulting services tailored to your unique needs. Our approach blends the depth and breadth of our expertise with the resources of the IBM global services team to effectively manage all your service requirements.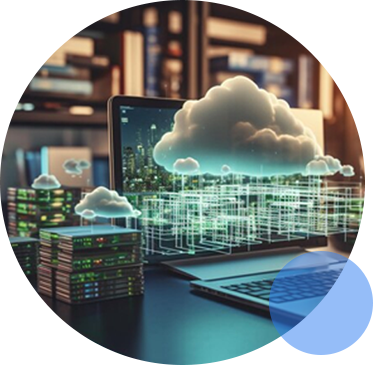 We provide an extensive portfolio of capabilities backed by access to IBM intellectual capital, industry insights, and technology leadership. We cover any critical business needs, ensuring you get the solutions.
Our proficient team boasts technical skills and handles everything from planning and management to Db2 service implementation. We optimize not only IBM solutions but also go beyond to meet your unique objectives.
Our consulting services address every facet of IBM Db2 Warehouse, including:
Db2 Planning, Installation, and Migration
Db2 Performance and Tuning
Db2 Backup and Recovery
Db2 Application Performance
Data Warehouse Design and Tuning
Conversions to Db2
Db2 Connectivity Issues
Our approach to each project is proactive, anticipating and resolving issues before they impact your operations. Our goal is to ensure seamless data management and optimal performance.
Your unique business requirements guide our consulting approach. We tailor our services to align with your needs, providing solutions that fit seamlessly into your organization.
Count on us for continuous support throughout your Db2 Warehouse journey. From initial planning to ongoing maintenance, we're here to help you achieve and maintain peak performance.
IBM Db2 Warehouse on Cloud
Drive revenue growth with our cloud solutions.
At NEX Softsys, we're your trusted partner in propelling you to the cloud, whether hybrid or Multicloud, powered by IBM Db2.
Seamlessly managed and Supercharged
Experience lightning-fast analytics with our easy-to-use, expertly-managed cloud data warehouse.
Seamless Data Processing
What makes Db2 Warehouse on Cloud unique is its knack for handling, automating, and allowing multiple people to use all your data simultaneously.
Next-Gen Solution
The brand-new Db2 Warehouse is built for non-stop data analysis. It's affordable, fast, and lets you control resources easily, even when dealing with a lot of data.
Cloud-Ecosystem
Experience the benefits of a cloud-based data warehouse, which can efficiently manage different types of data from different sources and analytics tools. It not only saves you money, but also increases efficiency.
Novel Approach
Enjoy compatibility options that make easy migration, free tooling for application conversion, and streamlined administration with Db2-managed services.
Multifaceted
Achieve versatile data warehousing efficiency without compromising data quality. Experience lightning-fast performance and scale dynamically.
Flexibility for Your Tools
Connect popular third-party BI and visualization apps effortlessly.
Enhance Artificial intelligence operations
Save money on storage and make your data work faster and better.