Share us your requirements, We'll get back to you soon
A World-Class TIBCO Development Company
At NEX Softsys, our TIBCO development services streamline enterprise applications and facilitate secure information sharing, empowering businesses with effective data utilization, innovation, enhanced customer experiences, and operational efficiency. Our dedicated team is an expert in the comprehensive TIBCO suite platform. TIBCO Development Company provides services to meet the diverse integration, event processing, and analytics needs of worldwide organizations.
Why Should Enterprises Consider TIBCO Development Solutions?
TIBCO suite of integration, analytics, and event-processing software provides organizations with substantial benefits that collectively drive organizational growth and success in today's dynamic business landscape.
Streamlined Integration
It simplifies the connection of diverse systems and applications, breaking down data silos and enabling smooth information flow across the organization.
Real-Time Insights
TIBCO's analytics capabilities provide valuable real-time insights, empowering businesses to make informed decisions and take proactive actions based on accurate and up-to-date data.
Event-Driven Agility
With TIBCO's event-driven architecture, organizations can capture, process, and respond to critical events as they occur, ensuring swift and efficient actions to drive operational efficiency.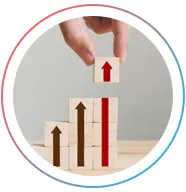 Scalable Performance
TIBCO software design handles large data volumes and high transaction loads, ensuring optimal performance even as data requirements grow.

We Deliver TIBCO Integration Services Across
USA | Canada | UK | Germany | France | Singapore | Italy |
Israel | Australia | Japan | Netherlands | Sweden | Switzerland | Norway
Choose TIBCO Development Company with Dedicated Developers
NEX Softsys is a leading TIBCO Development Company with dedicated TIBCO developers specialized in TIBCO products. We seamlessly integrate your enterprise system with the TIBCO tool to give you a unified and trustworthy view of your data.
It seamlessly connects APIs, enterprises, SaaS applications, and devices, enabling enterprises to thrive in a sophisticated and data-driven environment. Hire TIBCO developers who provide innovative strategies to unlock the full potential of digital transformation. Being pioneers in the industry for over 20 years, we are the leading providers of TIBCO development services. As a top TIBCO company, we drive business success with cost-effective services, timely delivery, exceptional strategies, and top talent.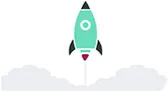 NEX Softsys Capabilities in TIBCO Development Services
Our TIBCO development services empower digital transformation and boost business capabilities through expert consultants and developers. Leveraging TIBCO's software and tools, we deliver solutions that enhance integration, analytics, and event processing, driving the efficient achievement of business goals.
TIBCO Consulting Services
Our TIBCO consulting services assist customers in implementing solutions utilizing best practices and a diverse range of software products. Our experts collaborate closely with clients to understand their needs, analyze existing infrastructure, and create strategic plans for seamless TIBCO solution implementation.
Custom Application Development
Our skilled TIBCO developers craft customized applications that optimize organizational operations, leveraging TIBCO capabilities. Through coding, testing, and deployment, they design data models, build interactive dashboards, and develop advanced analytics solutions for real-time insights and informed decision-making.
API Development and Management
To create secure APIs that facilitate seamless TIBCO integration services and communication across different systems, hire TIBCO developers who are experts. Leveraging TIBCO's API management tools, they design, develop, and manage APIs, ensuring secure access, scalability, and effective governance.
TIBCO Deployments Services
It offers flexible deployment options, enabling organizations seamlessly integrate on-premises systems with cloud computing benefits. Our TIBCO development solutions facilitate smooth migration to the cloud or implementation of cloud-native solutions, leveraging TIBCO's cloud integration and deployment capabilities for scalability, flexibility, and cost-efficiency.
TIBCO Integration Services
TIBCO's extensive ecosystem of connectors and integrations simplifies the connection to diverse data sources and applications. Our services excel in integrating disparate systems and data sources, ensuring seamless information flow and improved system interoperability. With the TIBCO integration services platform, our consultants design and implement solutions that reduce complexity, enhance data consistency, and accelerate time-to-value for businesses.
Maintenance and Support
Our dedicated team guarantees your success by promptly addressing and resolving issues with TIBCO products. With expertise in TIBCO architecture and third-party platforms, our support engineers provide round-the-clock assistance. Our services encompass ongoing support, maintenance, monitoring, and troubleshooting to ensure seamless system operation. We also offer upgrades and enhancements to keep your solutions up-to-date with the latest TIBCO technologies.
Our Expert TIBCO Consulting Services for Diverse TIBCO Platform
Business Works

ActiveMatrix
Statistica

Spotfire
StreamBase
Jaspersoft

Cloud Integration
Scribe

Flogo
Mashery
Enterprise Messaging Service